Combat Leader Course – Dates Published, Available to Book!!!
The 2019 Combat Leader Course will run 6 – 13 October.
There is space for a squad of 13 Students, and 4 – 6 OPFOR.
This is an excellent class / training experience; this will be the third annual iteration.
The class will be run with AirSim (more info here). During use at the 2018 CLC, and recently at the Texas Class, AirSim is proving to be an excellent training aid for Force on Force, with great range and reliability. It works better than UTM in rural combat simulation environments, and is significantly cheaper, knocking a huge part off the price off this class. Better training outcomes at a cheaper price – what is not to like!
AirSim school rifles are provided. It is recommended, for your own training use and further training value, to purchase an upgraded Gas Blow Back AirSim rifle, such as the PTS MEGA ARMS MKM AR15, available via the MVT Store HERE.
---
Prerequisites: There are no defined prerequisites for this class, we only ask that you honestly assess whether you have sufficient previous experience to have an understanding about squad level small unit tactics. This class will develop your tactical and leadership abilities. In order to be better prepared, attendance on HEAT 1, HEAT 2 and Force on Force Team Tactics is the gold standard. MVT training classes are available this year prior to the CLC – take advantage of them. Training Calendar.
This class is invaluable in terms of lessons learned for difficult times ahead!
Are you serious about being hard to kill, a true danger to those who would see you harmed? If so, train with MVT; we offer the pinnacle of professional small unit tactics training for the armed citizen.
LINK: Combat Leader Class Page
---
Class Info Copied Here:
OPEN ENROLLMENT. ONLY AT THE VTC ROMNEY LOCATION.
Summary: This is a combat leader class designed to teach you leadership, decision making, and the planning and the execution of missions at the team and squad level, via immersion in a simulated combat environment. There are no training prerequisites for those coming from alternative tactical training backgrounds. This is not a live fire class, and runs utilizing
AirSim Professional Training Rifles. This class is currently an annual event.
How it works:
Class runs Sunday – Sunday. First Sunday is reception (1500 hrs) / lecture.
Monday AM is lecture / practical planning exercises.
Monday PM first Mission.
Each subsequent day has a morning and afternoon tactical mission.
Nominated Squad Leaders will be given their missions the night before, to allow planning time.
Night recon patrol missions are available, and we may add night missions for those with night vision equipment.
Students will rotate through command appointments, with each leadership student getting the minimum of one full rotation as squad leader. Each scenario will allow time for those nominated as leaders to conduct full battle procedure:
Receive Mission.
Battle Procedure: planning, mission brief, rehearsals.
Execute Mission: AirSim force on force battle exercise.
Debrief / lessons learned.
When not in a command appointment as a squad or team leader, you will be a part of the squad, supporting execution of the mission. Although the class will at times be demanding and tiring, it is a learning environment and will be managed accordingly.
Type of Attendance Available
Leadership Student (with a command appointment).
OPFOR volunteer: 4-6 volunteers required per class.
Numbers
Cost
$1400
This is an AirSim Class:

Students can loan MVT AirSim rifles or bring their own
Gas / BB cost included in class price.

This is NOT a live fire class.
More info on AirSim HERE.
Deposits:
The deposit holds a space on the class.
Deposit is non-refundable, but transferable.
If the class does not meet minimums, students agree to transfer the deposit to another MVT class of their choice.
Accommodation:
You are encouraged to camp at FOB Velocity at the training site, for the team building / scenario factor.
You can camp in whatever comfort you want at the FOB.
A Team Cabin is available at the FOB.
You are not prevented from staying in local hotels if you wish, for all or some nights.
Fitness:
Gear
Prerequisites
No MVT Class prerequisites, although HEAT 1 / HEAT 2 / HEAT FOF / HEAT CQB are recommended!
You must have some appropriate infantry or civilian/other tactical training. This class will not be taught from the ground up of basic tactics. The focus is on the planning and leadership. If you need help with specific techniques for your mission, of course it will be given. It is a learning environment, not sink or swim. Cadre will shadow you through your appointment, helping or hindering, as deemed most beneficial to your training development.
OPFOR
There will be a requirement for a 4-6 man volunteer OPFOR to support the training objectives.
OPFOR will require the same gear as the students.
There learning opportunities for OPFOR, by taking part as enemy and listening to debriefs.
OPFOR will not pay tuition.
---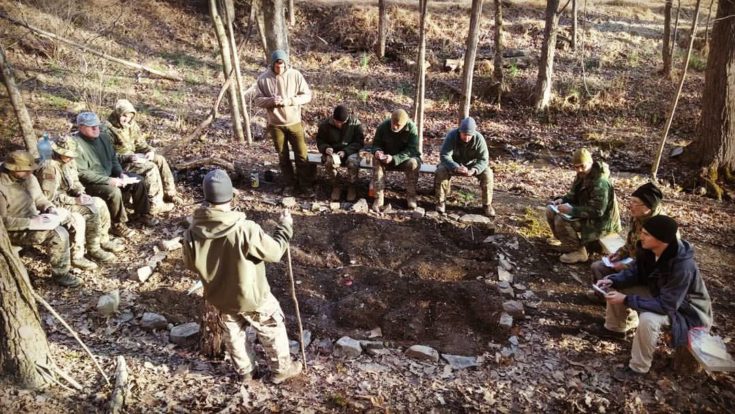 ---