HEAT Reconnaissance
How to Train with MVT:
Training opportunities will be posted in the MVT Student Training Club on the MVT Forum:
Join the FORUM and improve your tactical knowledge. Essential pre-training reading is here:
Compilation of Observations on Gear / Classes by Scott ('First Sergeant').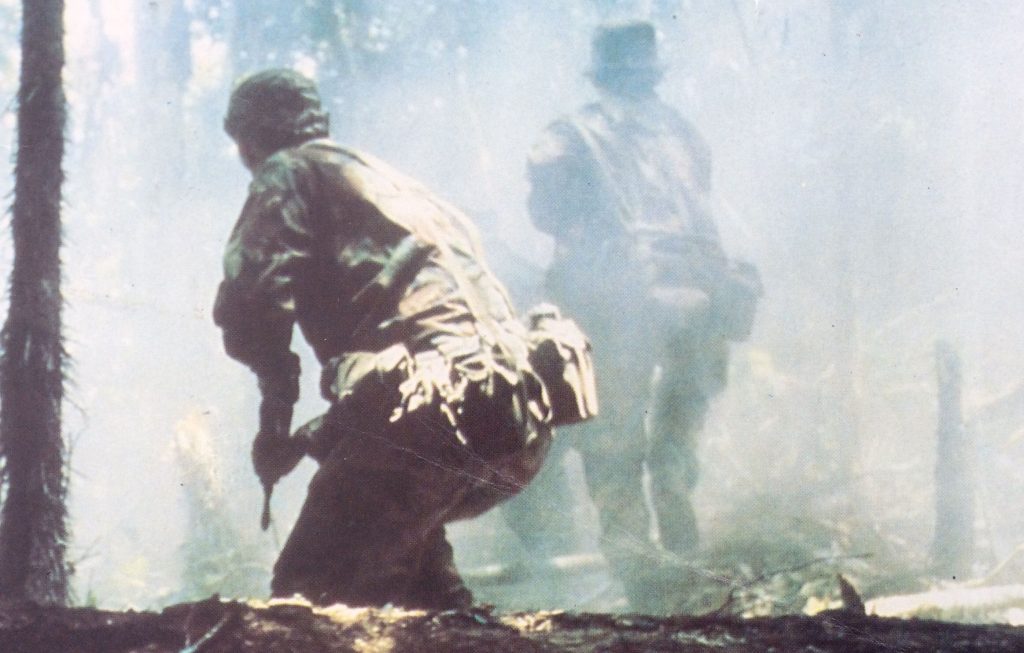 HEAT Reconnaissance is a four-day class focusing in detail on the planning and conduct of the reconnaissance patrol. This class is heavily influenced by the LRS background of the Chief Instructor, Scott.
During HEAT 2 Combat Patrol, an introduction was given to the reconnaissance patrol / close target recce on day two, recce day. This included a day / night CTR patrol. The reconnaissance class takes this a step further with detailed reconnaissance training over four days.
This is a Force on Force class (no live fire) and there is no training prerequisite. Patrols will face the real possibility of enemy contact and subsequent IA drills.
A class outline is as follows:
Reconnaissance Patrol Theory.
Gear selection and setup.
Hand / arm signals.
Fieldcraft / camouflage & concealment.
Patrol Formations.
Immediate Action (IA) Drills.
Fieldcraft lane.
Multiple Patrols.
Observations Posts.
Surveillance methods and techniques.
Class size: Max 8 Students.
Price: $1,200
OPFOR volunteers are required (Saturday / Sunday).
AirSim: bring your own rifle, or rent rifle, mags, gas and BBs for $100.
Gear List
This list complements to your usual tactical training and load carrying equipment, which can be found linked from the HEAT 1 Page HERE.
Note that this is an AirSim class (force on force). You will be issued an LM4 AirSim rifle, magazines plus green gas / BB's. More information on AirSim and personal protection can be found HERE. It is optional, but beneficial to your overall training development, to invest in a PTS MEGA ARMS AR15 Gas Blow Back Rifle, which is yours and can clone your live fire rifle.
Capability of carrying at least 12 magazines – not all in your immediate load carrying equipment, some will be in your assault pack.
Camouflage Uniform: Pants and Shirt (Recommend no combat shirts. You will find out that those are not the best option for this class.)
Wet Weather Gear (NO PONCHOS).
Appropriate cold weather gear for the time of year.
Binoculars.
Spotting Scope (Optional).
Medium size assault pack.
Ability to carry water (Camel Back bladder, nalgene bottles etc.)
Protective gear for Airsim (Eye Pro, mask or balaclava to protect face).
Gloves.
Boonie Cap.
Folding Saw.
Small Pruning Shears.
Lensatic or Silva-type Compass.
Wrist Compass (Optional).
GPS (Optional): Need to have the capability to identify grid coordinates.
E-tool.
550 Cord.
100 MPH Tape or electrical tape (NO BRIGHT COLORS).
No body armor or plate carriers.
No helmets.
No complete ghillie suits. At most some type of scrim or head net only to be worn during reconnaissance, not during movement.
Notebook and pen for missions (The best are the Rite in the Rain notebooks).
Note taking material for lecture portion of the class.
Two meals will be eaten while on patrol. It needs to be some type of MRE or Mountain House.
Lunch, snacks, water and drinks like a normal class.