Long Range Marksmanship: by John, Primary Instructor
Long Range Marksmanship – So you think you can shoot? Come put your marksmanship skills to the test at Max Velocity Tactical. The newly created Precision Marksmanship Range with target distances out to 1000 yards and new target array will push and hone your skills like no other. This course of instruction will guide you through the fundamentals of long range, advanced wind theory, multiple target interdiction at extended range, and unconventional shooting positions from areas of support.
Every time we run a LRMS Course we make changes to ensure we are providing the best possible course of instruction for our students. The highlights of changes that will occur at the next course are the following.
Spotter Operations and Wind: This has previously only been a familiarization; we will now dedicate a portion of day 2 to allow students to spot for their assigned partner, this will allow the students to gain some real time experience and knowledge into proper wind calls and adjustments.
Multiple Target Interdiction: A designated course of fire in which each shooter will be placed under time restrictions and given multiple targets to engage with a limited number of rounds.
Barricade and Alternate Firing position: We will now be providing some advanced instruction on barricade and alternate firing positions; this will result in the students having a working knowledge base and the experience necessary to make shots when put into real world combat and competition scenarios.
Precision Competition: We will end the course with a Long Range Precision Match, this will emulate the conditions of combat and the stressor's involved in both combat and precision competition shooting.
---
The next Long Range Marksmanship Class is August 11 – 12.
---
John's BIO:
(Hint: he has recent and credible combat experience as an army sniper)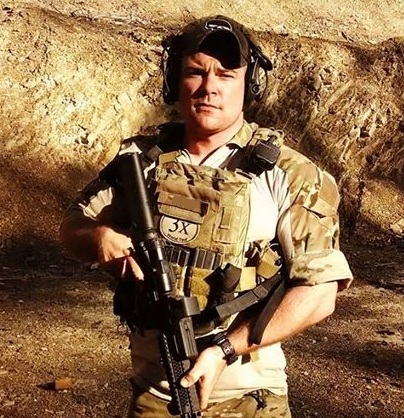 John is the Primary Instructor for the Close Quarter Battle Course and the Long Range Marksmanship Course.
John is a 9 year US Army veteran with over 29 months deployed in Afghanistan and Iraq. He has extensive experience and expertise in small unit tactics, reconnaissance, CQM/CQB, and specializes in long range and unconventional marksmanship. He has been selected to represent two Division Marksmanship Teams nationally and internationally.
John has led or served in numerous conventional, reconnaissance, and special forces units throughout his tours, being specifically recognized by 3 separate US Special Forces Operational Detachment Alpha Teams as well as advising numerous NATO Special Forces groups. He has also been recognized for valor being awarded the Bronze Star Medal for Valor. John is a dedicated and motivated instructor, using his knowledge and combat experience to personally connect with each student at MVT.
---
The next Long Range Marksmanship Class is August 11 – 12.