Description
Select 1 Item = 1 Plate. Select 2 Items = Front / Back plate.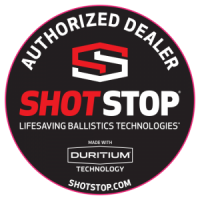 Max Velocity Tactical is proud to be a dealer for ShotStop®, body armor plates with ground breaking Duritium® technology.
THIS ULTRA-LOW PROFILE, LIGHTWEIGHT, MIL-SPEC PLATE IS DESIGNED TO DEFEAT MULTIPLE STRIKES AGAINST GREEN TIP (M855/SS109).
Special Threat Testing: 5.56x45mm 62 grain ball, 7.62x39mm PS ball (MSC), 7.62x51mm 149 grain M80 FMJ, 5.56x45mm 62 grain steel core, NATO M855 (SS109), M855 A1, M193.
Protection Type/Level: MIL-SPEC, Abbreviated U.S. Level III/Special Threat.
Material Type: Alloy-Composite
Weight (10×12 SAPI Cut): 3.8lbs GT2. 
Thickness ( /-0.125″): 0.6 in. 
Warranty: 15 Years
Note: These plates are not affected by heat (i.e. locked in a hot car) or by cracking (i.e. as per ceramic plates).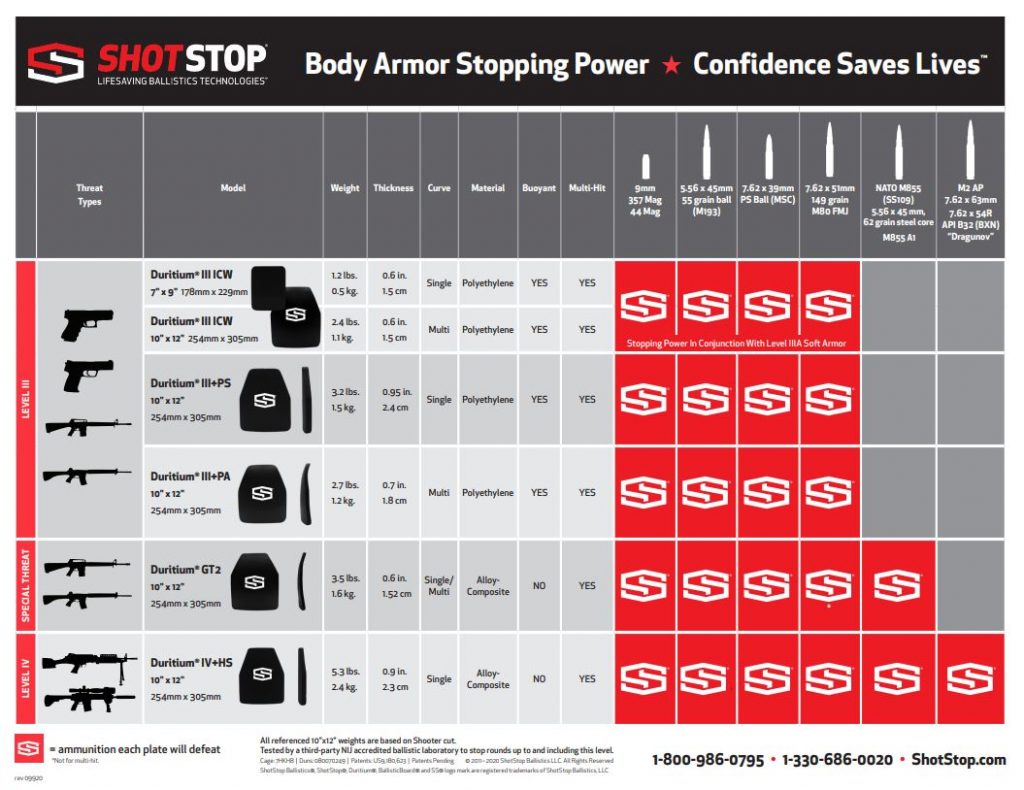 Max Velocity Tactical is an authorized dealer: Contact Us (max@maxvelocitytactical.com) and we can order the plates for you.
Depending on in-stock availability, orders may be may be shipped 7 to 10 days (plus manufacturing lead times) from placement.
Note: depending on stock availability, there may be an up to eight week manufacturer lead time on orders. If there is a delay with a specific product you have ordered, you will be informed.
**All Plate thicknesses are 0.9" ± 0.125" All size (profile) dimensions are ± 0.375"
*** All weights are ± 4% or .50 lbs., whichever is greater. Specifications are subject to change at any time.
ShotStop Ballistics®, ShotStop®, Duritium®, BallisticBoard® and SS® logo mark are registered trademarks of ShotStop Ballistics, LLC