MVT News: CQBC Added September / Detailed AirSim Info.
Since I posted this yesterday, I have added another CQBC:
13-15 September: Close Quarter Battle Course (CQBC)
There is one space currently available on the May 3-5 CQBC.
---
AirSim: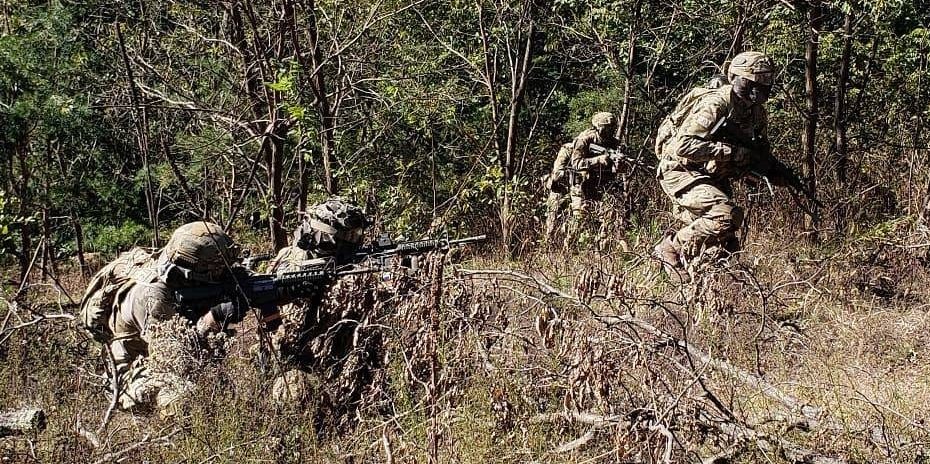 It occurred to me after hearing comments from students using the AirSim professional training rifles for the first time, that there may be a certain stigma towards AirSim as we have moved away from UTM. This simply requires education to remedy. This may be a 'gun guy' thing when contemplating the use of what must surely be crappy airsoft rifles? However, after utilizing the AirSim for training, the feedback from the CLC and the Texas class students was overwhelmingly in favor of the AirSim Professional Training Rifles over the use of UTM. I will add some points here:
UTM has the advantage of using your own rifle and the UTM rounds operate in magazines in a very similar way to live rounds. Thus UTM has this particular advantage. Yes it seems more grown-up but the cost is prohibitive at $1 per round. That is great if someone else is paying your training bills!
We went from UTM to AirSim professional training rifles after an alarming series of failures and complete unfixable barrel blockages. This ruined a corporate training event for several of the participants. One rifle had to have the barrel replaced. This is why I made the decision to rapidly go to AirSim prior to the CLC last October.
Yes the AirSim rifles use BBs with 40 round magazines. The rifles are professional quality and operate with gas blow back, thus manipulating just like your AR, including bolt lock etc. The gas is in the mags which are weighted to feel just like a real magazine. The system is not perfect but any issues we have had have been easily cleared and not nearly as catastrophic as with UTM. i.e. BB shattered in the chamber, gas blowing out of a mag on loading type issues etc.
As a training tool, which is what AirSim and UTM both are, AirSim has proved superior for the conduct of Small Unit Tactics. It has a longer range and because you can see the BB at range, you are actually able to get hits. With UTM, no-one has any idea where the rounds are going and thus it has proved really hard to get effective fire onto enemy positions when they are anything but a few yards away. This has proved difficult to achieve training effect when you simply cannot suppress the enemy because your rounds are going low and you have no idea. The windows at the CQB site are spotted with UTM impacts all below the windows where countless rounds went low and had no effect on anyone inside. Not so with AirSim, where rounds were zipping through into the rooms.
Despite longer range, the 6mm BB is lighter than the 5.56mm UTM round, and thus does not cause as much pain, and thus is less of a danger – this allows less PPE to be worn. You can get away with safety glasses and something to protect the mouth / teeth (mesh mask). This is better in hotter weather and for general situational awareness. UTM requires full PPE and no exposed skin.
MVT is a dealer for the recommended KWA / PTS Gas Blow back rifles. We supply school rifles for class, but recommend that you purchase your own. This will allow you to create a clone of your live fire rifle, it is a relatively inexpensive investment at approx. $400, and once you have the rifle, the gas and BBs are very cheap. With that AirSim rifle you can now bring it to class, and also use it for force on target and force on force training at home. This is also great when you want to train in less permissive environments. It is also great if you want to introduce people / kids to tactical movement with no live fire safety worries.
Due to the use of green gas (odorless propane) for propulsion, the gas blow back rifles do suffer in cold weather, in particular if rapid firing / full auto. This can be avoided by going with the AEG electric versions but for authenticity we have decided on a policy of gas blow back (GBB) only. This was an issue on a couple of very cold days at the CLC. There are ways to mitigate this and in a couple of weeks I am running a FoF class and have purchased chemical hand warmers in case we have another winter spell. The hand warmers can be taped to the mags to keep them warm. Similar can also be achieved by putting a coat over your rig, keeping the mags inside or in a warm vehicle before going out to train, etc. It just depends how long you will be outside for. We determined by guesstimate that when the temperature dropped into the 40's we started to have issues on the CLC.
Don't forget, the AirSim cost savings are real, and have significantly reduced the cost of Force on Force and Combat Leader Classes. Previously on the CLC, tuition was equal to the cost of UTM rounds for the class! Now, you can shoot as much as you want without thinking '$1' every time you pull the trigger…..
Further information on AirSim:
AirSim Training Notes (Texas Student)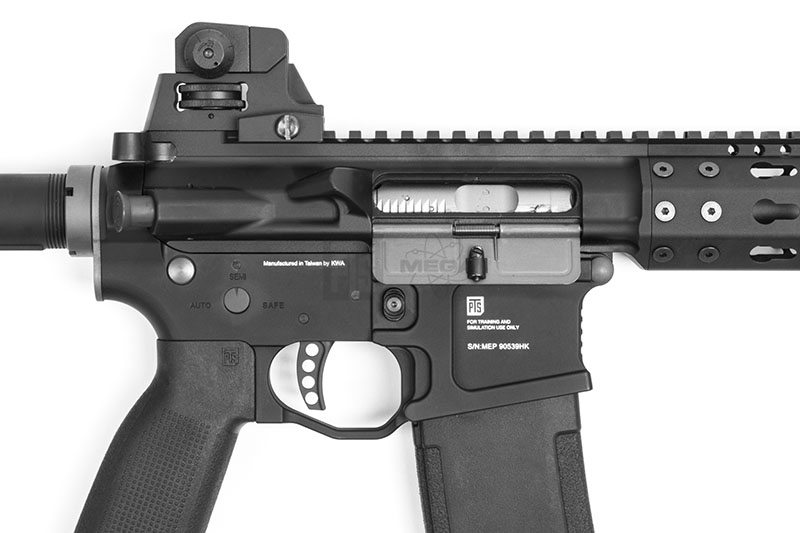 Posted Yesterday:
We have added several classes to the 2019 training Schedule:
July 20-21: Force on Force HEAT 3 Squad Tactics – see note below.
---
Changes to the MVT Functional Fitness Assessment.
The decision has been made to NOT REQUIRE the MVT Functional Fitness Assessment for attendance on Force on Force or Close Quarter Battle Classes. The functional fitness assessment will continue to be required for HEAT 1, HEAT 2 and the Combat Leader Course.
---
Info on the Force on Force Squad Tactics Event.
The July 20-21 Force on Force event is going to be run as a micro-combat leader course. As such it will be run with a formed squad against students who specifically sign up to be OPFOR (when you look at the booking page, you will see OPFOR is significantly cheaper to sign up for). Due to time constraints there will not be the full mission preparation and orders phase, but leaders will be expected to brief their squad and conduct direct action missions. It will be a rapid flash to bang mission conduct weekend. Due to the limited time available on the weekend, squad and team leaders will be nominated and rotated by cadre in the interest of best learning experience for all in attendance, to promote the best conduct of missions. This also provides an optimal learning experience for those in rifleman roles. MORE HERE.
At this time, other than the Combat Leader Course in October, the July 20-21 is the only Force on Force event scheduled for 2019. User experience has validated AirSim as a superior product to UTM when utilized to conduct small unit tactics. When also combined with huge cost savings, AirSim is a winner.
---
Close Quarter Battle Course May 3-5
There are still several places left on the CQBC May 3-5. This is an excellent class and at this time the only one scheduled for 2019. It is possible one may be put up in September / October, but don't count on it. MORE HERE.
---
MVT Tactical Manual: Small Unit Tactics
Are you reading the MVT Tactical Manual? It was not only written as a stand-alone comprehensive tactical manual, but also as a precursor and revision for those attending Max Velocity Tactical Classes.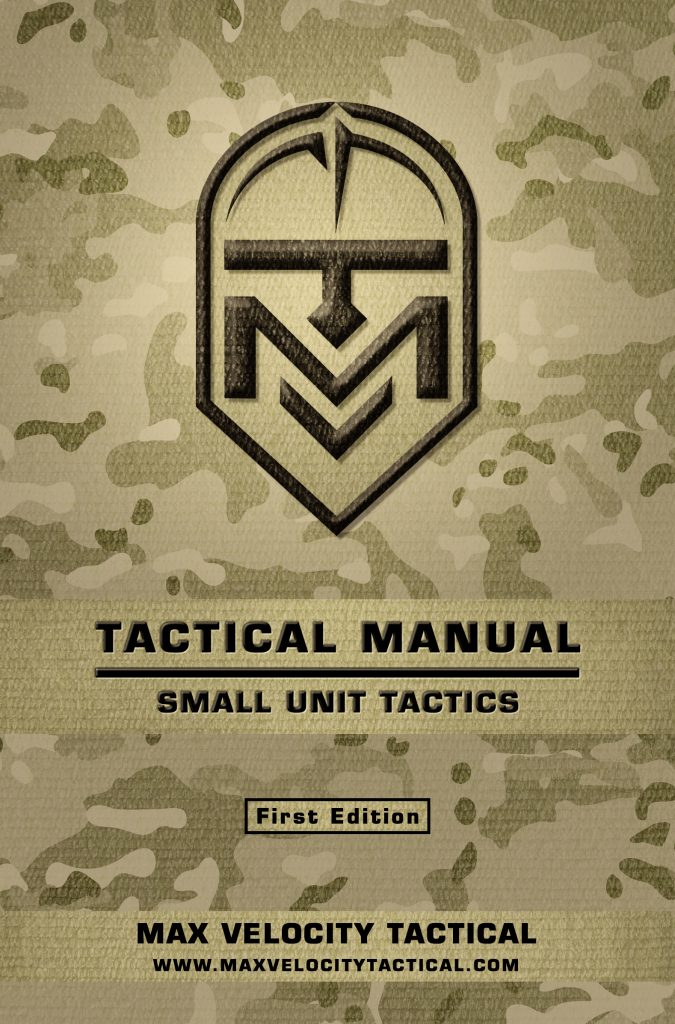 Thank you. See you at class soon.
Max