Update on the MVT SHIELD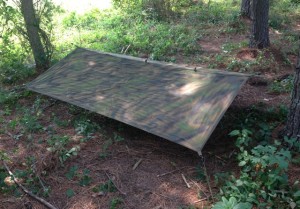 Since we opened up and started taking orders this last weekend, we had an initial rush which is now steadying down. The first orders have already gone out, but some will take several weeks to fulfill. If you made an order, it is getting made, so don't worry. As advertised, there will be lead times.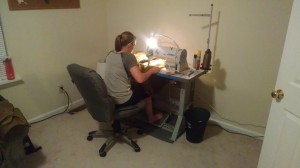 Above: Cate making an MVT SHIELD
Andy and Cate are making the Shields and they are looking to expand their capability with another machine to take care of the volume of orders. This will also allow them to build surplus to take to events like gun and prepper shows. Right now they are working flat out to meet demand. I believe that once we get over the initial hump of the order rush, lead times will reduce significantly. Please be patient with them at this time!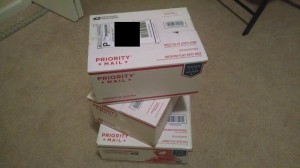 Above: Initial orders ready to ship.
Once customers have the Shields, I will create a new page here, and also a sticky over at the forum. I will post customer reviews there. I also want to encourage you to send me photos of how you tailor the camo of the shields to your environments, and we can post those photos also.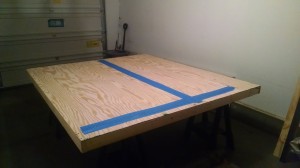 Above: Cutting and pinning table.
I also don't have any excess shields. People  have written to me asking me to bring them to class etc. The Shields are made in Ohio and shipped. I will have some excess once we get over this initial production hump, and the new machine comes on line.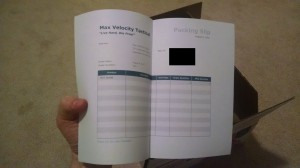 Above: Order Sheet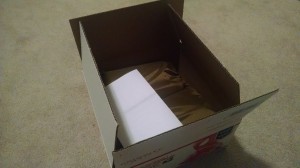 Above: Packing for shipping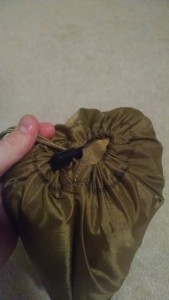 Above: Stuff Sack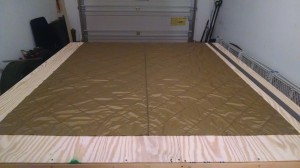 Above: Production
Live Hard.
Die Free.
Max