Student Review: Texas 2020: Bill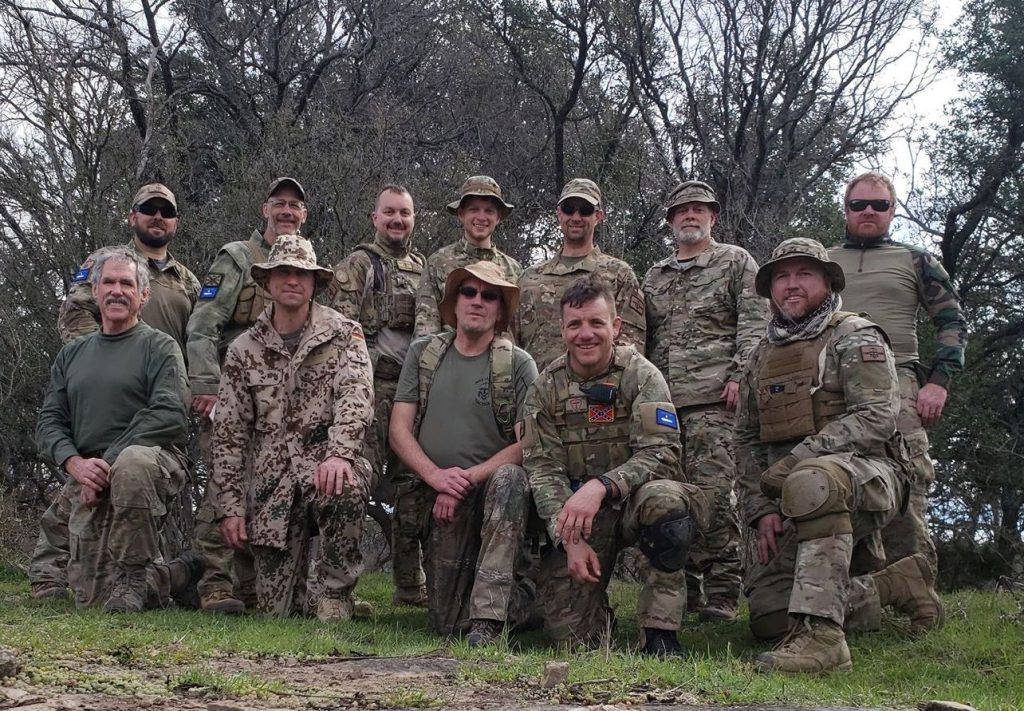 Texas 2020, Brady, Central Texas.
February 23-29
This was my first Texas class, and it was a great one! The weather was pleasant if not downright beautiful. The camaraderie was heartfelt and genuine. The instruction was top-notch, as always.
Facilities:
A large private ranch in Central Texas.
The lodge comfortably housed the class participants with shared rooms and common bathrooms. NOTE: I suggest one brings comfortable "house shoes" (flip flops, sandals) for inside the house as the floor is concrete and can be cold in winter weather.
There are several natural areas that are used for different scenarios and drills.
Basic class overview:
The first day was a medical class led by Max and William (another participant and Nurse Practitioner) on Combat Casualty Care (TCCC)
Four days of live fire was next featuring Assault, Immediate Action, Attack and Ambush days.
Lastly, a day and a half of Force on Force with Air-Sim rifles finished up the week of instruction.
Night recon operations were conducted one night for those wanting to participate.
SUGGESTIONS FOR CLASS:
Bring a spare rifle and/or parts
Make sure your ammo runs well in your gun. The ammo I used worked well for half a day, then…..malfunctions! Thankfully I got help from a couple of the guys to replace my remaining ammo.
Bring 25-100% more ammo than the class requirements call for ( I used 25% more).
Bring enough clothes but don't overpack. Meaning, there is a washing machine and dryer at the lodge. It is not unusual to wear the same camos all week.
Dinner is usually done in town, so bring appropriate casual clothes, NOT militia camo stuff.
Make sure to go over all the other things you would normally bring to an MVT class.
The Texas class group is a tight-knit group of guys that are welcoming to new participants and are very helpful in pulling you further into the learning. Max's instruction was awesome, as I'm sure one will remember from HEAT 1 or other classes. His combination of drills is special to this location and class.

In summary, you need to make the choice to attend this class!
Max Notes: The Texas classes have become an alumni only specialized class. Well worth attending for non-Texas alumni. For those who have asked about it, we will be running a HEAT 1 class in Pawnee, OK, in Fall 2020, which will qualify you for Texas. Close enough for you to get there if you are serious about training.