ShotStop GT2 Plates: Unsurpassed Excellence!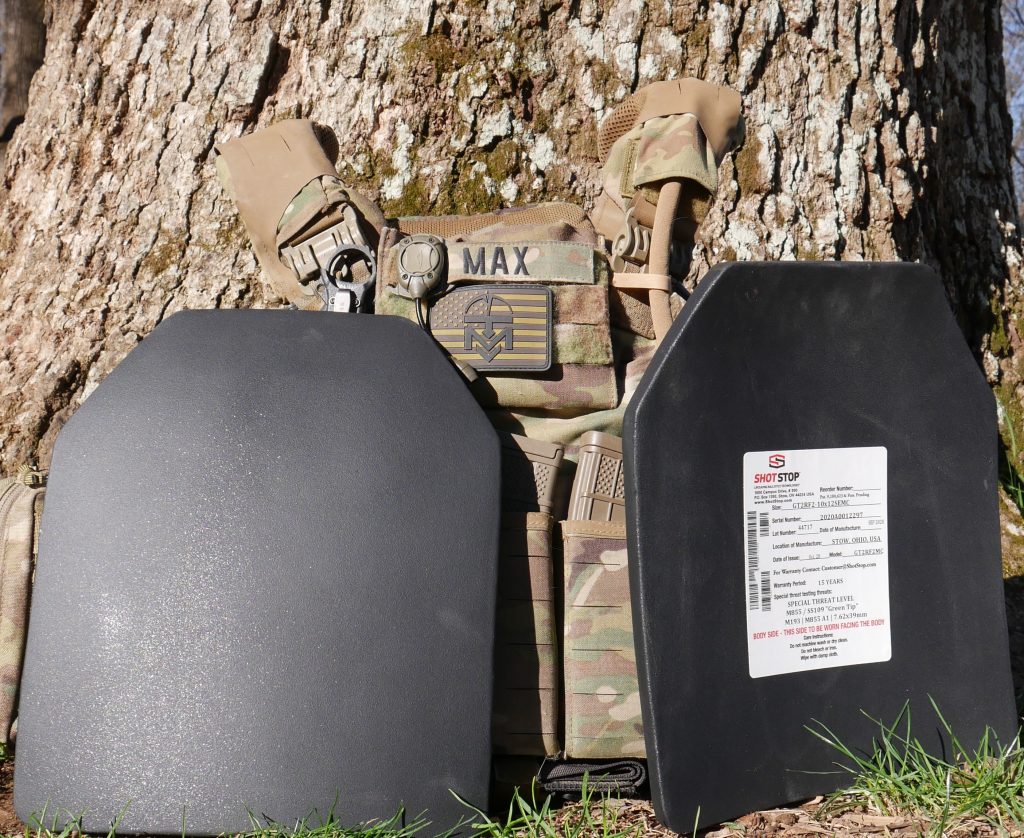 The GT2 Plates are the latest design by ShotStop. In the 10 x 12 plate size, they have shaved off a whole pound of weight (down from 4.8 to 3.8 lbs) and increased the stopping power of the plate.
These plates are in stock and shipping now. Pricing for the GT2 plates has been kept the same as the original GT design.
You can purchase the plates at this link:
The plates have been designed as a "Special Threat" capability. These plates will stop the standard rounds stopped by a Level 3 plate, but in addition they will also stop multi-hit impacts from:
M855 / SS109 'Green Tip."
M193
M855 A1
7.62 x 39
.308 / 7.62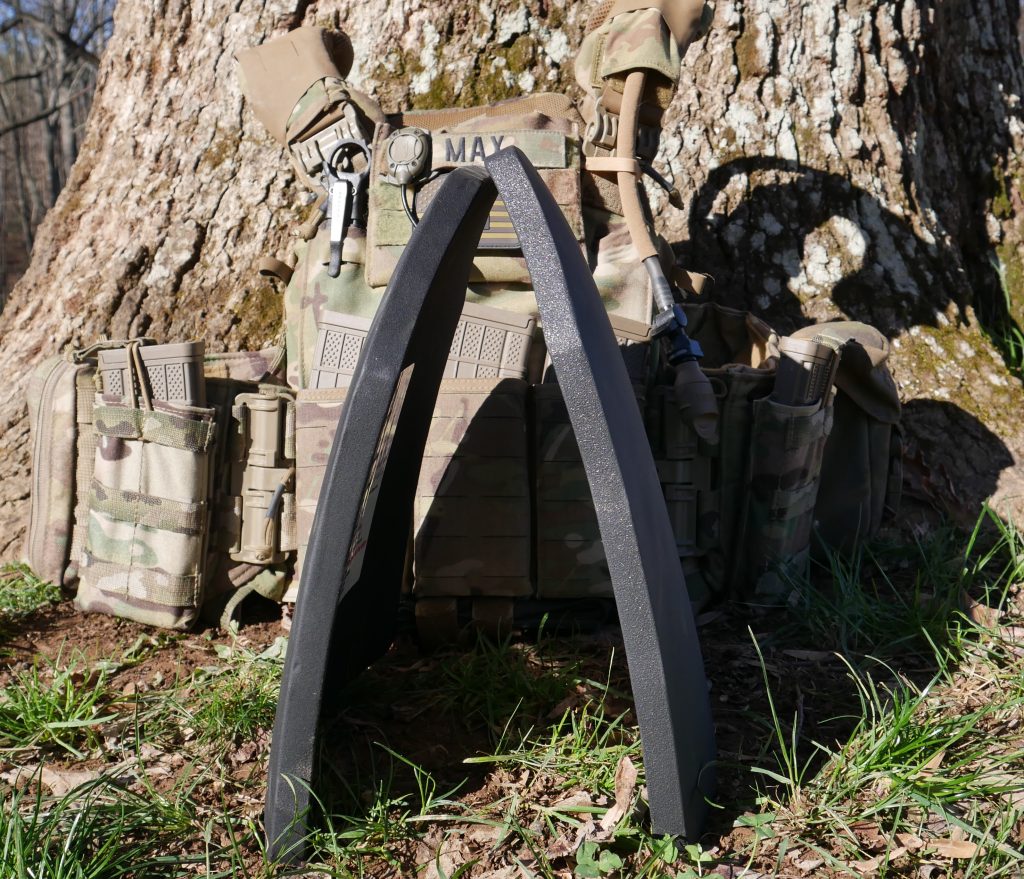 The diagram below shows how the GT2 plates rank in terms of stopping power. This plate will stop all threats except the M2 AP round. In terms of a sensible risk assessment, you can wear these GT2 plates at 3.8lb each, and stop all threats except the M2 AP round. That is an excellent trade off between mobility versus protection. Everything we do in tactical world is always a calculated risk – these plates balance very well the tradeoff between mobility and protection.
A set of these plates is now in my plate carrier.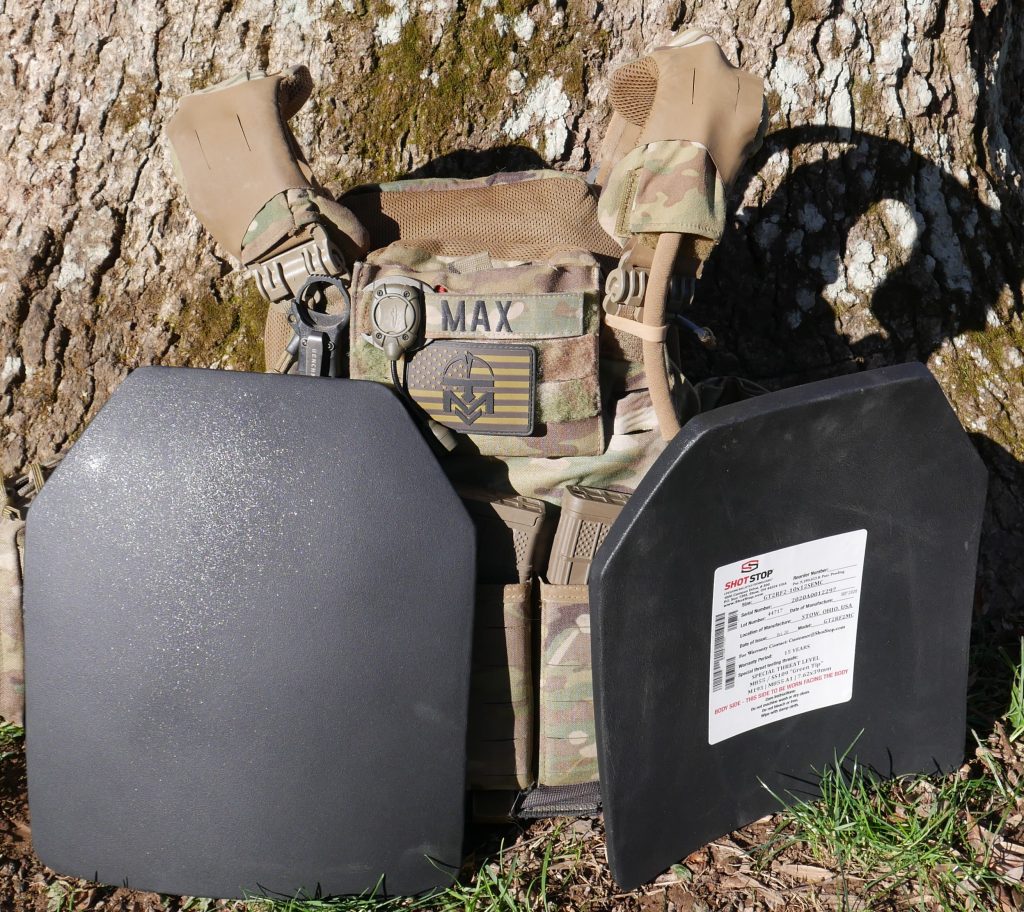 Recent Customer Review:
I just bought some of the GT2 ShotStop plates. I already had the GT1 that I used to replace my ceramic plates. The GT1 plates are noticeably lighter and made a huge difference in felt weight on my shoulders. The multi curve is as comfortable as any plate. I'm sure the GT2 will be even better.
The main selling point for me is the excellent customer service from Max. I was concerned about getting the plates in before the November election. So I asked Max if he thought they would come in in time. Rather than BSing me to make the sale he let me know that there was a small chance they would not. They made it in time. Many tactical companies will tell you it will make it then extend the time after you make the order.
If you want excellent customer service and plates that won't crush you buy from Max.
J