MVT News: Classes Added to 2019 Training Schedule + Fitness Assessment Update.
We have added several classes to the 2019 training Schedule:
July 20-21: Force on Force HEAT 3 Squad Tactics – see note below.
---
Changes to the MVT Functional Fitness Assessment.
The decision has been made to NOT REQUIRE the MVT Functional Fitness Assessment for attendance on Force on Force or Close Quarter Battle Classes. The functional fitness assessment will continue to be required for HEAT 1, HEAT 2 and the Combat Leader Course.
---
Info on the Force on Force Squad Tactics Event.
The July 20-21 Force on Force event is going to be run as a micro-combat leader course. As such it will be run with a formed squad against students who specifically sign up to be OPFOR. Due to time constraints there will not be the full mission preparation and orders phase, but leaders will be expected to brief their squad and conduct direct action missions. It will be a rapid flash to bang mission conduct weekend. Due to the limited time available on the weekend, squad and team leaders will be nominated and rotated by cadre in the interest of best learning experience for all in attendance, to promote the best conduct of missions. This also provides an optimal learning experience for those in rifleman roles. MORE HERE.
At this time, other than the Combat Leader Course in October, the July 20-21 is the only Force on Force event scheduled for 2019. User experience has validated AirSim as a superior product to UTM when utilized to conduct small unit tactics. When also combined with huge cost savings, AirSim is a winner.
---
Close Quarter Battle Course May 3-5
There are still several places left on the CQBC May 3-5. This is an excellent class and at this time the only one scheduled for 2019. It is possible one may be put up in September / October, but don't count on it. MORE HERE.
---
MVT Tactical Manual: Small Unit Tactics
Are you reading the MVT Tactical Manual? It was not only written as a stand-alone comprehensive tactical manual, but also as a precursor and revision for those attending Max Velocity Tactical Classes.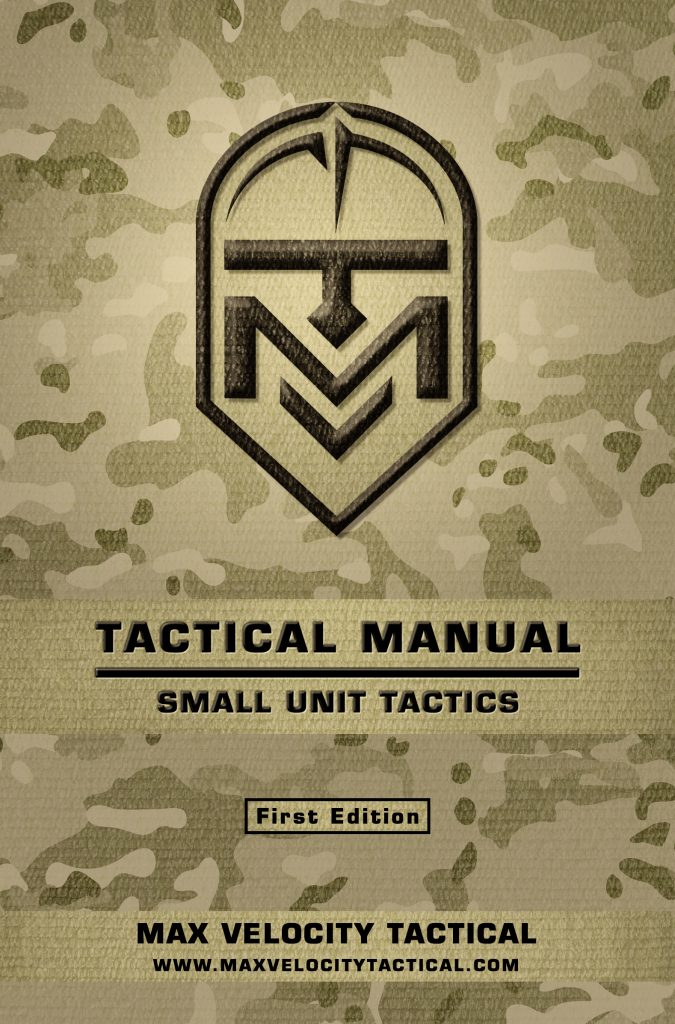 Thank you. See you at class soon.
Max