Update on the Combat Patrol Class Curriculum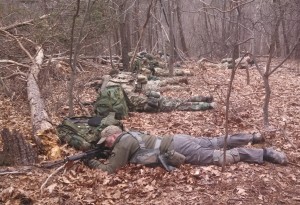 Following on from the student review on the combined CRCD / Combat Patrol Class by Wattage, I am going to let you know about some changes/updates to the Combat Patrol Class. These came about following the Cadre AAR after the class.
CRCD is a prerequisite for the Combat Patrol class. Combat Patrol can either be done as a standalone class or as part of the 6 day combined class. One follows from the other. We are now finessing the curriculum on Combat Patrol. We agreed that although the first morning is mainly theory, and many get a lot out of that, it can take on legs of its own when we end up responding to questions and talking in depth. So we are going to adjust that slightly. We know that first morning's rest from live firing is appreciated by students on the combined class, so we will keep that morning low impact.
The outline for Combat Patrol will look like this:
Day 1:
Patrol Theory: Principles and mechanics of organizing a patrol (i.e Troop Leading procedures (TLP's) at a basic level) will be covered. The focus will principally be on the patrol actions that are covered practically on the class:

Reconnaissance Patrol :

Close Target Recce -conducted at night on day 2
(Observation Post)

Combat Patrol:

Ambush – live fire day ambush conducted on day 3
Raid (Deliberate Attack) – live fire day raid conducted on day 3

Note: This patrol action theory is then reinforced throughout the 3 days with actual live fire patrol actions (except the recce patrol) following further instruction, briefing and rehearsals.
Theory of Security / Ground Domination Activity (GDA) Patrols: great for retreat style defensive patrolling.

The following is conducted as a mix of classroom and practical instruction:
Fieldcraft

Camouflage & Concealment
Movement
Thermal/FLIR considerations

Patrol Movement/Security:

Hand Signals
Formations
Halts/ Security
Route Selection

Actions On:

Enemy Contact
Enemy pre-seen
Hasty Ambush
Linear Danger Area (LDAs)
Lights / Flares
Casualties

Gear: ruck/patrol pack theory, equipment and packing.
Live Firing (PM). This follows on from the drills learned on CRCD and takes it up to squad level:

Offensive react to contact – squad hasty attack
Squad level break contact drills – options
The MVT Box Peel – an MVT designed drill for withdrawing for contact front/flank simultaneously. Think L-Shaped ambush or enemy flanking move.
Day 2:
Gear inspections.
Deployment of shelters/ thermal tarps
Living in the field
Patrol Base:

Patrol Base vs. Lay Up Position (LUP)
Procedure for setting up a Patrol Base
Sentries
Stand-To
Conduct & Routine in a Patrol Base

Catch Up on topics from Day 1, as necessary.
PM: 24 Hour Tactical exercise begins:

Patrol Out
Occupy Patrol Base
Routine in Patrol Base
Night Recce Patrol
Routine in Patrol Base overnight.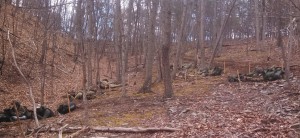 Day 3:
Morning Stand-To in Patrol Base
Proprietary tactical exercise – live firing
AM: Live ambush
PM: Live Raid
Class AAR
Safety: in addition to the normal safety procedures at MVT, additional safety is implemented for phases of the Combat Patrol class. For the Patrol Base and Recce Patrol phases, weapons are unloaded and specially marked empty magazines are inserted. This is to 1) stop negligent discharges from happening at night in the Patrol Base and 2) the objective locations for the recce patrols are occupied by live 'enemy.'
Specific procedures are followed when going from live phases to dry phases, and back to live again. The tactical exercise is suspended and loading/unloading is conducted under supervision.
Max