Training in Arizona
H/T To Mosby: New Training School in Arizona
http://www.facebook.com/Sierra12DSG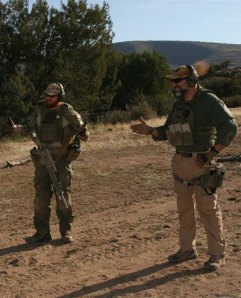 I don't know anything about it, but Mosby gives it the thumbs up. Jim: are you on the forum perchance?
Now, all you guys in the South West, you can quit whining about how far West Virginia is, and go get some local training.
Though how you expect to survive and fight in those deserts is a different matter. We can seeeee you! Cue blog fight!

Green Fields and Blue Skies.
Max