OPEN ENROLLMENT. NO TRAINING PREREQUISITE. 
Hostile Environment Advanced Tactics (HEAT 1) is a four day class designed to teach you tactical marksmanship and team tactical skills from individual up to pairs and team level. This includes reaction to hostile threats and maneuver under hostile fire. This class is the basic building block of MVT tactical hostile environment training.
The class consists of two 2 Day sections:
Days 1 & 2: Flat Range Portion: These two days are conducted on the flat range focusing on safety, zeroing, weapon manipulation, shooting skills fundamentals, hostile environment marksmanship (HEMS), individual react to contact drills and hostile environment marksmanship while both static and moving.  
Days 3 & 4: Tactical Range Portion: The class then progresses to two days on the tactical ranges building pairs and team tactical drills, utilizing reactive electronic pop-up targets and other training aids to replicate a real threat environment. The class focuses on team communication and maneuver in a live fire hostile environment, working on tactical maneuver: forward movement to reduce the threat, as well as 'break contact' maneuver away from the threat.
Cost of HEAT 1 (4 Day): $850.
CTT Outline Topics Covered:
Safety and active muzzle awareness
Rifle Manipulation
Stoppage Drills
Hostile Environment Marksmanship (HEMS)
Controlled Pairs, Hammer Pairs, Stream Fire
Combat mindset and stress effects
Barricade Shooting
Reaction to Contact Drills: RTR & Burst Movement
Shoot on  the move / assault through drills
Intro to Patrol Movement
Use of Cover
Taking & Breaking Cover
Observation & Target Identification
Buddy Team Fire & Movement
Pairs & Team Assault Drills
Pairs & Team Break Contact Drills
Notes / FAQs:
Hostile Environment Advanced Tactics 0.5 (HEAT 0.5) (link to page) is offered as a standalone class which covers days one & two (flat range portion) of the four day HEAT 1 class. This is designed to allow you to complete the four day HEAT 1 package on weekends. Please check out the HEAT 0.5 page for more information (Link).
HEAT 0.5 has no fitness prerequisites and is valid for the second part of HEAT 1 (tactical ranges) if the classes are taken within 6 months of each other.
Previous MVT HEAT 1 (previously CTT) alumni have the option of jumping in on days 2 or 3 of the HEAT 1 class. The requirement to do day 2 depends on how recent your training was i.e. CTT or HEAT 1, due to curriculum changes. Email to discuss options. maxvelocitytactical@gmail.com.
Night Firing
Night Firing (NF) is available one night of the class (usually Saturday), September thru April only. This is an introduction to the use of your night vision equipment, including live night fire on the square range and a short tactical exercise. See the Night Firing Page for details.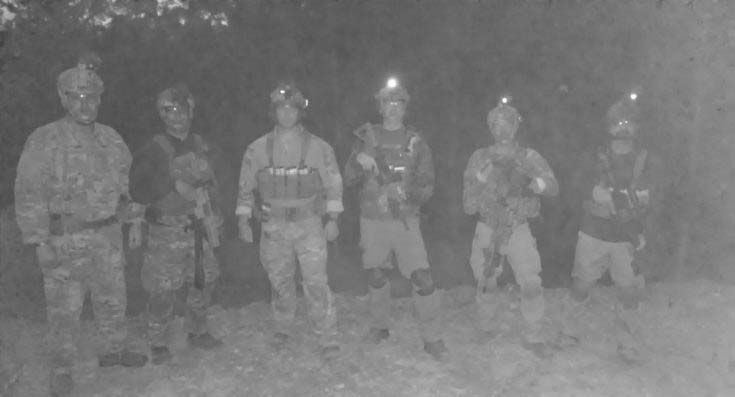 Note: Due to pre-deployment training for Special Military Units being conducted at the VTC, we reserve the right to cancel or reschedule classes at the VTC with 30 days notice.