Student Review: MVT Rifleman Challenge March 2015: Jim – III% Society Scholarship Competitor

First I'd like to thank Kerodin and the III percent Society for sponsoring my weekend at MVT.  When Max first announced the MVT Rifleman Challenge I planned on going and started training. I'm a self-employed contractor and the normally slow January after Christmas, followed by an unusually icy and snowy February, and then taxes in March forced me to suck it up and realize it wasn't the best time to spend extra money.  Bummer, but planned making the next challenge in September instead.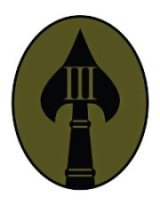 The III Percent Society held a raffle a few months ago and I signed up.  I never win stuff like that, but I figured, "what the heck".  I then forgot about it. Two weeks ago, I open up my e-mail and there's a message from Kerodin saying I won the raffle if I could make it.   Hell yeah!
I gathered up my gear and did one last ruck to see where I stood physically.  I put 50lbs in my pack and did two miles in 29 minutes.  I figured that was close and headed up to Max's.
The run was first.   It was a gut check just as Max said.  I had twenty lbs less in my pack, but the last mile is all uphill.  By the end I was trudging along and my legs were screaming, " Stop!" As I got closer to the finish, Fred and the others were yelling, "go! run!"  I pulled it out and made it with seconds to spare.  I came in at 27:27.  The minimum was 28 minutes.
Next was the shoot.  I fired my rounds faster than I should have, and didn't take any time to breath, but I passed that evolution as well.
That afternoon we did TC3.  Max gave a good lecture on the procedures and sequence of performing them.  Then we got into groups and each of us got a chance to practice what we learned.
The next day started with the Navigation Exercise.  I have no real experience, but read Max's post on navigation which taught me a lot more than I knew.  I got a detailed knowledge of Max's property.   He's got a lot, and its all mountains.  It seems like it is all uphill.  I shot the azimuths reasonably well, and I felt my terrain association was OK, but I second guessed myself and ended up walking a whole lot more than I should have.  I spent a good deal of time doing increasingly larger circles around some points.   I found every objective that wasn't mine.   My biggest problem was judging elevation in relation to the map.  I thought I was too high, and for some reason went higher (?!).   It was some warped strategy I created.  I figured with the time constraint, I didn't want to spend too much time looking low and then be in a hurry to rush uphill if needed. I was up too high, however.   I spent over an hour going from a point 20 meters maybe from my objective to the far reaches of Max's property and back, just to do it again.
(MVT will run a class the day before the Challenge, on practical land Navigation, if you request it).
I ended up taking much more time than I wanted, but I got all the points I was assigned. Strangely, I was fine physically, walking up and down the mountains.  I did get a blister on my foot, but I didn't gas out like on the run.   I say that because a few guys who ran a better time than me mentioned the Navex was tougher for them.  I could have kept going. Not that it wasn't tiring, but the run was a lot harder for me. It must have something to do with that "fast twitch/slow twitch" muscle fiber thing.
I finally got all my objective points and went down the mountain in time to do the attack and break contact drills.
More running up hills….!
Even exhausted, that stuff is just fun as hell.  My rifle did go down during the exercise.  Another student was kind enough to lend me his rifle and a number of others were helping me figure out what the problem was.  A few guys offered me spare parts if I needed.   There's always a bunch of good people every time I've gone to Max's, and this time was no different.
Thanks to all who gave or offered assistance!
The problem was ultimately a cleaning issue.  I thought I cleaned my rifle pretty thoroughly, but I didn't get the nooks and crannies in the chamber area.  Later that night scraped some vile looking stuff from the recesses and behind the bolt lugs, oiled her up and she ran fine the next day.  I learned the obvious lesson about the importance of good maintenance and ALWAYS carry spare parts.
The final day started with the litter carry.  I was kinda sweating that one because of the route Max had planned for us.  It went really well, however, and everyone worked together and ran right through that scenario.
The last thing we did was CQB.  That was a blast.  We got off to a slow start, I believe and Max was looking like he was wondering whether or not this was a good idea.   He ran us all through it again a few times dry fire until we got it down a little better. We took a break and then we went live.  It was intense and quite a rush.  We all seemed to be doing well and when Max asked after a while if we wanted to pack it up or keep going, every one said, "keep going!"
After that, Max handed out the awards. Congrats to all, and especially Jon and Hunter on getting Vanguard.  You are both BAMF's indeed. It was great to train with you again, as well Jon.
Above: successful Riflemen. Jim first left.
It was a great weekend.  Not only did I get a feeling of accomplishment by passing the Rifleman standard, but I learned a lot.   Anybody wondering if they want to do it or not next September, get training and go for it.   Oh, and…
I didn't use Hunter's training program as I work out several times a week with a Krav Maga/MMA workout; so I just incorporated a weekly ruck in to my routine.  I made it, but if I were to do it over, I would purchase his program. I think I could have improved my times if I had.   Everybody who did use his program swore it helped them.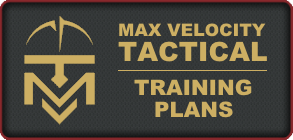 Also thanks to Max's "henchmen", Fred and Lee.   Max always gets top notch instructors to help him, and his newest; Lee, no exception.  Great job!    Thanks again to the III Percent Society, and thanks Max for doing what you do.
Above: Lee, left & Max
Jim