Student Review: Intermediate Fitness Plan 8 – Weeks to Tactical Fitness: Mike H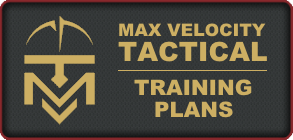 AAR  Intermediate Fitness Plan  8 weeks to Tactical Fitness
Time Frame: Dec 30th,2014 to Feb 22nd, 2015
Age 53   Beginning weight 212  ending weight 201
Adjustments: Originally was scheduled for a Combat Patrol class first week of February (which was cancelled) ; changed workouts to reflect a week of travel/training. After the class was cancelled added a week of lighter workout. Conducted the 8 mile CFT in week 8.  Hip acted up so the 10 mile PARA TAB wasn't done. Also adjusted some workouts due to work schedule and extreme cold weather (although this was rare).
Equipment: A cheap kitchen timer, a pedometer, and a headlamp.
Early on wasn't used to running several days in a row. Followed the schedule, gradually building up time and distance. I purchased the intermediate level plan but really wasn't at that level in the cardio portion. I did make it work.  Discovered with proper rest I could really work my cardio to levels I hadn't been at before.
I was a lot better at the strength portion. Pushups and pullups were something I had been working on regularly. Some the exercises were new to me but I continued to work on them and saw my overall fitness improve over the course. Flexibility and balance are two areas I never worked on.
Receiving emails with the workouts attached was nice. Also the online calendar is great. You are able to adjust your workouts and add countless workout details and data.
At the end I made the 2-miler time and even the 8 mile CFT time with some seconds to spare. Wasn't able to legally carry a rifle but did have the extra weight in the ruck.
In summary I'm well statisfied with the plan. I worked out before but didn't know how to work out effectively.  I now know how important a regular stretching program is the solid foundation of a successful workout program. I dropped over 10 lbs in weight with some of it that "vanity" bulk that Max speaks off. I'm lighter, faster, and more flexable than before.
Starting my next 8 week plan end of March in prep for May MVT class.  These plans are well worth the purchase.