Student Review: HEAT 1 Combat Tactics October 23: Rob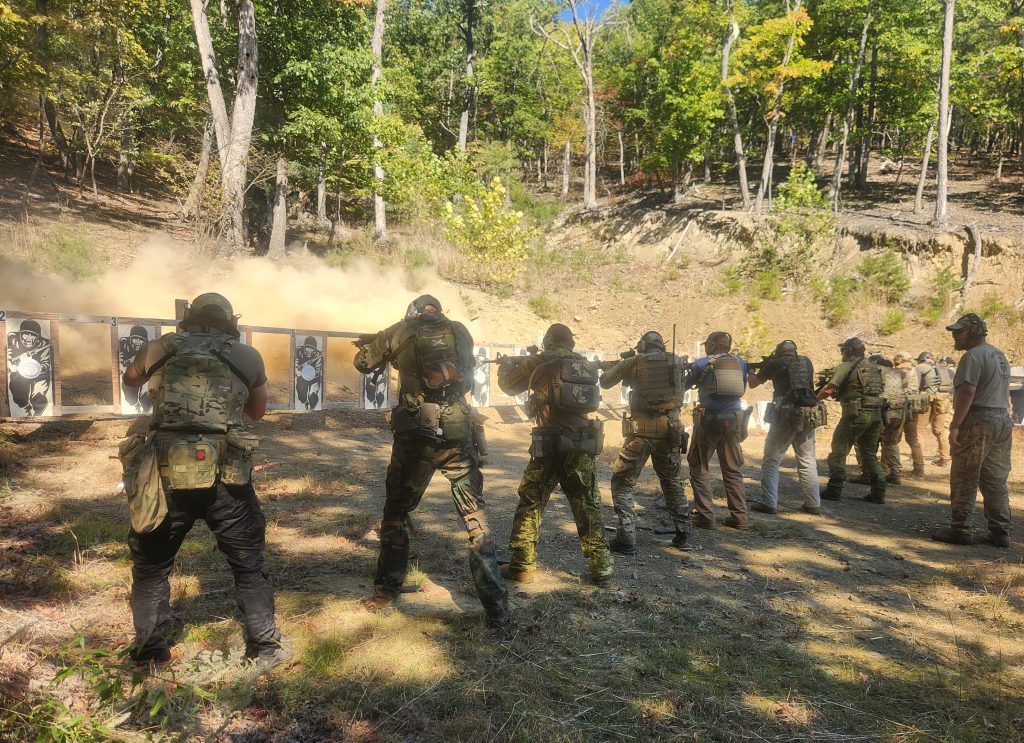 MVT HEAT 1: Everything you need & nothing you don't.
I recently retired with over three decades of armed military and civilian service to the United States. I have been to many firearms related training courses over the years. This (HEAT1) is one of two firearms related training courses – during my professional & afterlife – that were worth my time and energy.
There are two instructors for HEAT 1. Both instructors have real world combat arms experience. It is obvious they care about what they do and want to teach their students as much as possible. They aren't ego-driven and don't spend training time trying to impress students with their resumes. The instructor/student ratio is better than any other place I have trained. Safety is very important to the instructors and they also stress your personal responsibility for safety of self and classmates.
Partway through training, one of my knees staged a revolt. The instructors spotted this, made a minor adjustment with what I had to do, made suggestions for the next day and drove on. I appreciate what they did as a way to let me finish training and keep my classmates safe.
Training is active and physical; done in a crawl – walk – run format. The methods hilighted some bad habits I picked up over the years and forced immediate correction. During training you will have a moment where your head comes out of the tunnel, you see and hear what needs to be seen/heard and do what needs to be done, Everything comes together and you understand why MVT trains this way.
HEAT 1 was a great opportunity for me to shake out my equipment and observe what did or didn't work for others.
I learned so much in HEAT 1; I am still learning as I again read the MVT tactical manual, recall the training exercises, review my notes and practice what I learned.
I went to the training by myself and was blessed to end up with a great battle buddy for days 3 & 4. Every student – and instructors – were good, decent human beings with whom I would be happy to train with again, or just have a beer.
Now that I am paying for my own training, I have to spend my time and money wisely. HEAT 1 was excellent training conducted by excellent instructors; everything you need and nothing you don't. I am saving up for HEAT 2 next year.
For what it's worth, a friend recommended I read the MVT Tactical Manual before attending. I did and found it very helpful.
Rob.