Student Review: HEAT 1 Combat Tactics August: WB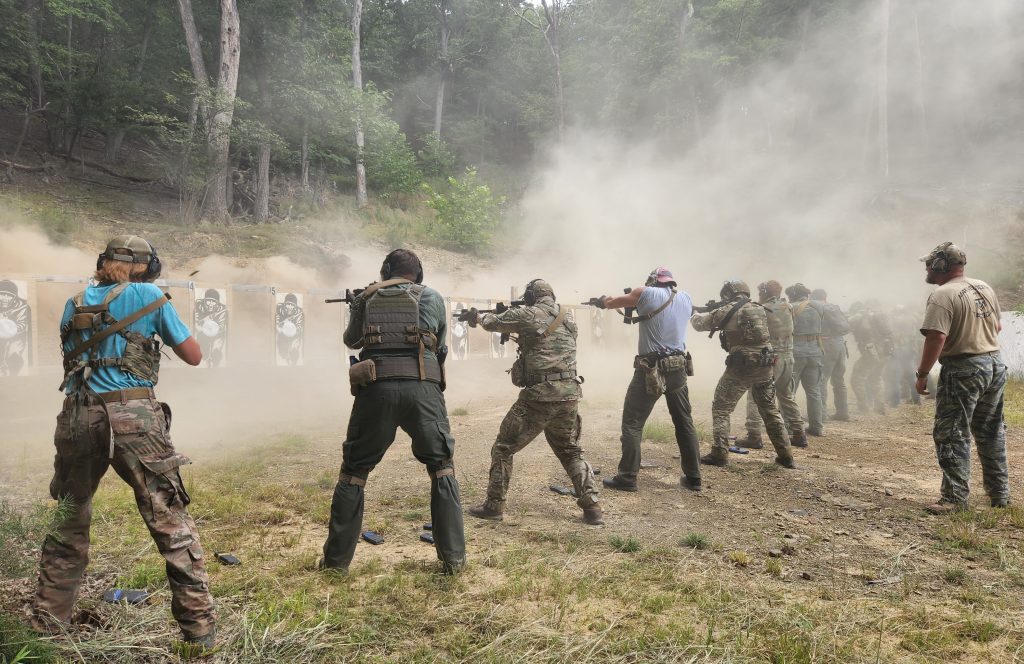 If you've never been to a tactical class before, this is the perfect first one to go to.  And if you have been to a tactical class, this is
probably better than anything you've ever done before.  Max and Scott have developed a program to take both beginners and experienced practitioners through the basics of weapons handling and shooting.  Each lesson builds on the one before and the clever design of drills allows for a surprising amount of practice.  The class would be incredibly valuable if this is where it stopped, but what really sets HEAT 1 in a class of it's own is the second half.
I don't know of anywhere else you can learn and practice team movement on a tactical range with life fire.  Shooting, and to a lesser extent moving, are taught by plenty of other instructors. But the benefit of HEAT 1  (which cannot be overstated) is the opportunity to marry moving and shooting with the all important element of communication while in a loud and dynamic environment.
Max and Scott's focus on the minutia of technique as well as their ability to tailor their teaching to the experience level of each
individual student made for an incredible learning experience.  You also don't feel like you're being fed high-speed tacticool stuff.  Based on their real world experience, Max and Scott have created a lesson plan focused on combat effectiveness and staying alive, not looking flashy or being cool.  Max's experience in the British military also helps to avoid some of the shortsightedness that can occur when all instructors share the same military background or school of thought.
While combining live fire and movement may seem like a squirrely proposition to some people, the instructors are incredibly on the ball when it comes to safety and at no time did I or any of my friends feel in danger.