Student Review: HEAT 1 Combat Tactics August – Levi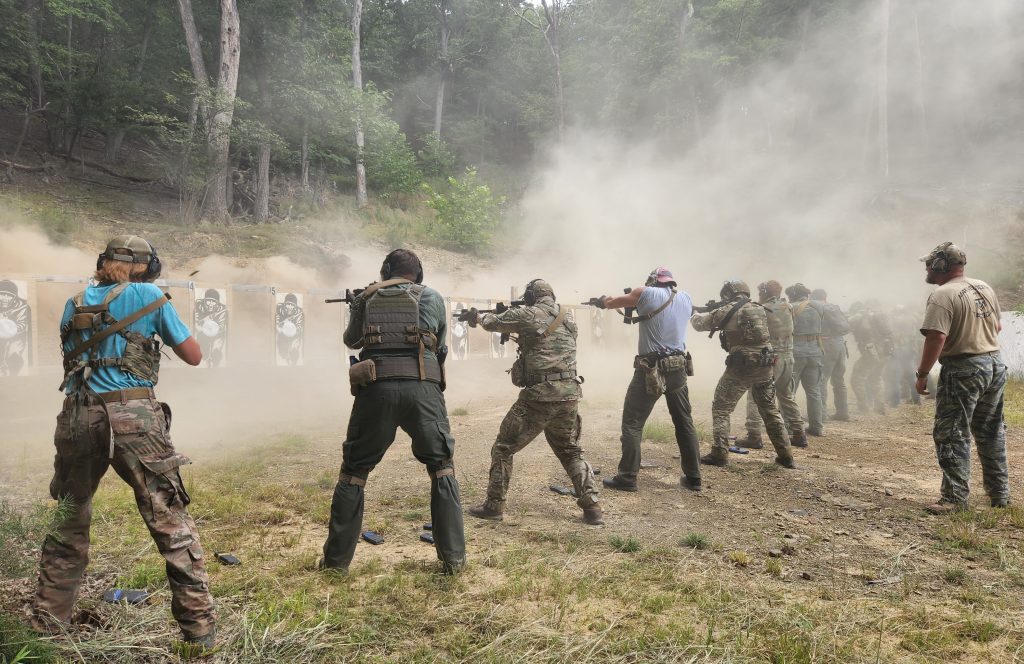 If I had to summarize my experience at Max Velocity Training in one word, it would be professional.
I took part in a HEAT 1 class. The first 2 days were spent in building the basics, making sure we were familiar with our rifles and understood how to safely handle and move when there were people around. As a beginner, these first two days were invaluable. Between the exercises and sit down talks, Max and Scott brought me from a place where my rifle was a thing I owned, to a tool and weapon that I understood.
All these basics culminated in the final two days out on the tactical ranges. I honestly felt safer moving through a hillside engaging targets in a 4 man team than I have at many ranges. This was real training, not just fancy range work. We had to learn how to pay attention to the other people on the line, and how to communicate.
Let me stress this point. Until you are having to move and find targets and stay on line and have live rounds going on target, you will not realize how easy it is to NOT communicate. And the ONLY way to fix that is to train in those circumstances.
This is where Max and Scott excel. They don't coddle you; they'll ride your case and drive the lesson home. It's not about you, it's about the guy on your left and the guy on your right.
If you're thinking about taking this class, do it. Even better, find a friend or or two and do it together. If you come willing to learn, you'll have one of the best firearm experiences money can buy.
---
Note: due to changes, you must be a registered FORUM member to view and book training opportunities.