Student Review: HEAT 0.5 Combat Rifle, GA (Mobile) June – Duane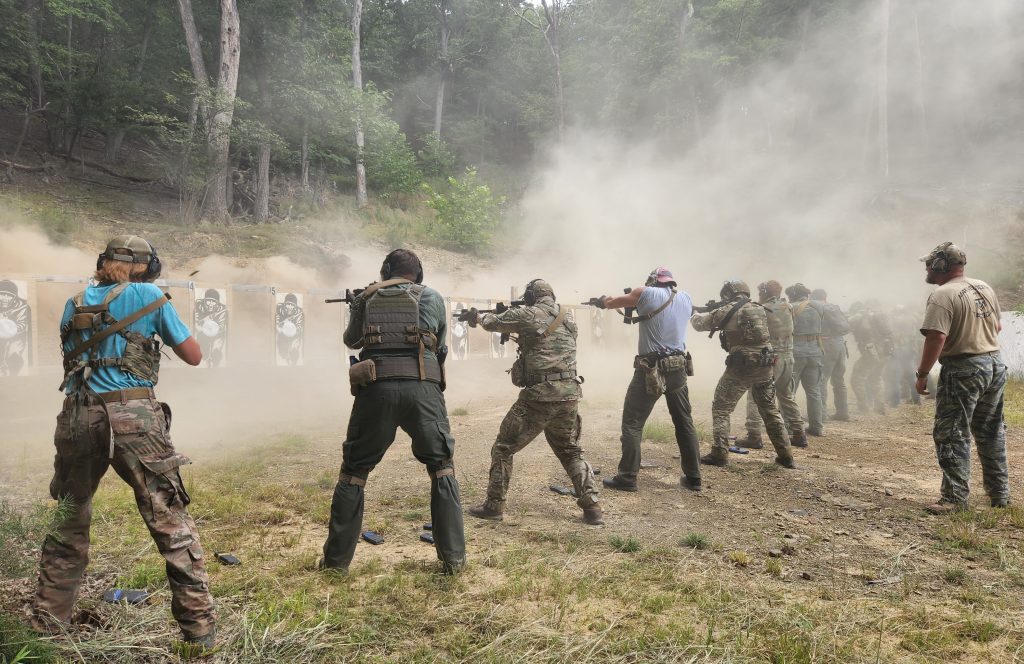 What: Heat 0.5
Where: Private Range. Hosted by Robert of JRH Enterprises.
When: 25-26 JUNE.
Who: Scott
I have an extensive martial resume going back to 2013 with MVT and even longer with other schools and while I have had this particular block of instruction at least 4-5 times previously with MVT, I decided to do it again. The 51% reason was to spend some quality time with my son before he starts college this fall. Unfortunately, there is a possibility in today's society this type of education may be more valuable than a college degree. The 49% reason I took this again is because these skills are perishable. It also allows me to work on different aspects of the task list. In this case I got to work on footwork and remembering to change mags at the correct time.
Day one began with the mandatory safety brief and orientation to what was going to take place. With the heat being in the 90's and high humidity an emphasis was placed on hydration.
We then moved into zeroing our rifles which took what seemed to be a good portion of the morning. MVT endorses the 50/200 meter zero to keep the maximum ordinate down to a more manageable level. The rest of the day was spent on proper rifle manipulation, stoppage drills and presentation of the rifle to the target with ready ups in starting in various positions. IE: Head, body, weapon.
Day two began with a refresher on ready ups and then things like stream fire and hammer pairs (formerly double taps). We then moved on to fire and movement and fire and movement as a buddy pair.
I don't remember what day it was on, but we also worked on shooting around barriers and proper use of cover. Do you hug cover? Well it depends…
Scott added his collective wisdom throughout the days.
OSERVATIONS AND LESSONS LEARNED:
Skills are perishable and confusable. I have spent a lot of time recently doing High Power type shooing and I found myself doing mag changes out sequence by "step 1 grab the mag in the rifle."
While this was my 5th or 6th time with this block of instruction with MVT, I still made mistakes.
The classes have come a long way since CRCD and seem to run smoother every time I take one.
Equipment. Every class I have been to there are always equipment issues. There is a sticky on the MVT forum somewhere about equipment and I would recommend reading it and abiding by it before coming to MVT. HERE.
Even AKs malfunction. I had a legitimate, organic double feed. I ran my AK as I bought the ammo for it back when it was cheap and I have had this class several times with an AR. I had a backup AK and even a backup AR.
To prospective students: This is an AR centric class.
I bought several thousand rounds of Wolf Gold .223 back during the slump to use as training ammo. It functions fine. 99.9% of the time. This class there was actually a dud round. I have previously had severely deformed cartridge straight out of the box.
For me personally, classes in Georgia are much easier to attend as I don't have to take a day off before or a day after.
Duane
---
Note: HEAT 0.5 Combat Rifle composes the first two days of HEAT 1 Combat Tactics, which is an overall four day class.
Note: due to changes, you must be a registered FORUM member to view and book training opportunities.
Forum Post: Compilation of Observations on Gear / Classes by Scott (First Sergeant)