Student Review: Combat Team Tactics March 2015: John U
AAR
I just want to say thank you to Max for the fantastic training that I had this past weekend at the CTT class.  I was also able to meet some great like-minded individuals concerned about protecting their families and communities.
If you are concerned about the future but you are making excuses to not do training like this because of your health or injuries to "suck it up buttercup."  Do what is necessary and get ready for this class by doing your PT.  I am recovering from heart failure, had both hips replaced, neck surgery and a bad back but, I was able to get ready for and push through this class.  It took me about six months to prepare and yeah it sucks and it hurts but it's worth it.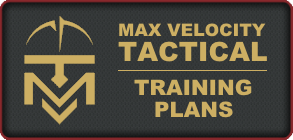 In this class I learned weapons manipulation, clearing malfunctions, reacting to contact, how to move in buddy pairs, and so much more.  Max was very knowledgeable and was able to effectively convey that knowledge.  There is no better way to learn these things and this goes way beyond what you would learn on a square range.
I am going to continue doing PT and preparing to go on to the patrolling class.  I encourage you to push away from the computer and start doing your PT so you can join me and others in learning from Max and the other instructors.
John U