Stomping on Sacred Cows: The Flat Range Game, and the Fallacy of Divorcing Shooting from Tactics
Over the last 24 hours I have posted on Instagram critical of Lucas at Trex Arms. This has made for an interesting 24 hours. In fact, pure madness. There is a cult-like following which has been smashing up my IG comment feed. It's sort of crazy, because once mobilized these self-described 'weaponized autists' genuinely think that have the ability and power to 'meme-warfare' me into oblivion on behalf of their Master, Lord Lucas. It's been hilarious.
Anyway, I said I would write a longer and more descriptive post than I was able to do on IG, and then I will link it to another post in my bio on IG. (This post is probably well beyond the reading comprehension capability of most of the trolls who have been infesting my IG feed lately, but I can't fix stupid).
Those of you who have followed me for a while know that I am not shy of calling out stupidity in the tactical training industry. I have done it before. What we have with the Trex Arms situation is a young guy (26) who runs a business selling tactical gear and kydex. I am not sure how much of an entrepreneur he really is, with a large family bankrolling him, but good luck to him. It is important to note that nothing I say here will damage any sales he makes of tactical gear. I believe he is doing well and good luck to him.
Lucas has self-trained himself to become a very fast flat-range shooter. It is very impressive stuff. He then posts a lot of videos of him running about on the flat range. This is great marketing for his company and is working really well for him. Apparently, I'm not really sure of the extent of it, he has also dipped into instructing and may have trained some LEO / Mil.
Having received a lot of criticism for his self-taught lack of experience (he is also an actual video gamer, and it's all tied into that sort of speed, they call him the 'aimbot') he has recently been very careful to say that he does not teach 'tactics.' However, he does not teach simply fundamentals. He does not simply teach weapon manipulation, but is constantly sprinting around the flat range utilizing walls, cones, cars, barricades, etc. That is movement, and is therefore tactics. The young guys, the same ones who are frothing at the mouth over my critique of all this, are totally into this.
The problem is, we now have a culture that is all about how fast you can shoot. And how many IG followers you have. This is the youth culture. They only know what they know. In fact Lucas is the king of it, embodying all of the problems associated with this, because he trained himself with available video and is thus a product of all the flat range videos. It's like a Frankenstein monster of tacticool BS; like he spontaneously grew out of Instagram and YouTube!
If you speak to a fanboy, they will always parrot the disclaimer that Lucas does not teach 'tactics.' Yet given what he does on the flat range, he is all about teaching bad tactics. Shooting drills are probably 15% of the overall tactical training progression, but we now have a culture where it is totally about how fast you can shoot. This is not grounded in any sort of proper tactical training progression, and is disingenuous. I see weapon manipulation turned into a speed sport and then combined with running and gunning into a pseudo-tactical environment with a whole bunch of bad habits being promoted. Real tactical training is a skilled progression combining shooting fundamentals / manipulation with concurrent fieldcraft, then advancing to 'transition to field firing,' and finally full live fire tactical ranges. It is entwined and is a reinforcing loop. This attempt to divorce speed manipulation from anything to do with tactics is disingenuous. A rifle is a weapon and tactics must be taught.
Commentators will try and drag you down the rabbit hole further by talking about isolating the shooting from the rest of 'tactics' for training purposes. That is not new and has merit under a qualified instructor who knows the progression and context, as you build those skills towards tactical training. For example, the time we spend at MVT on the flat range, to get this right. But when it is not tied in to tactical context, it falls into the rabbit hole. The reason for getting good at weapon manipulation is not to shoot fast per se, but to allow you to get your head out of your weapon to gain situational awareness. Making it all about who can run and shoot faster misses the point, In reality, you must develop judgement and the ability to slow down (tactical patience) and NOT SHOOT, in terms of target discrimination. I have covered this in my talk about fratricide (Max Velocity Tactical YouTube).
The problem is, military / LEOs who could perhaps take a class with him have additional training and understand context, we would hope. But for the vast majority of civilians they don't know what they don't know, and think this is the way to go. Lucas makes a thing of supporting the 2A, but if your marketing scheme inadvertently makes the kids think that the pinnacle is flat range speed shooting, then you are doing a disservice. MVT was specifically created to provide legitimate tactical training to civilians, unrestricted. You can't say you are in favor of the 2A, and go on about owning guns and body armor in case of tyranny, but refuse to get tactical training and lead your followers astray over the need for it, and the true tactical context of what you are doing on the flat range. This is the same guy who once showed up to a 3 Gun competition dressed in plates and helmet, only to refuse to do any of the physical tasks such as dragging a casualty / deadlift, and got something like 200 out of 200 and disqualified. That's what skinny jeans do for you (had to mention the skinny jeans, it sends the fan boys into fits).
You could say 'so what' to me. True, anyone can do what they want to do. However, this rabbit hole of 'not teaching tactics' is disingenuous and leads people to believe that tactical training is what is shown on the screen. It isn't actually 3 Gun competition, because he is not running 3 Gun in his videos. He is running about showcasing gear and teaching really bad tactical habits. It is a marketing scheme with the unintended consequence of giving people really bad ideas. These same guys probably think they have the 'tactical' side squared away in case of 'gunfight' because they can shoot really fast on the flat range. In fact, one of the main insults being hurled at me on IG, other than being an old man Boomer about to have a heart attack, is that I can't shoot as fast as Lucas, and thus I am irrelevant.
One of the interesting areas I have come in for critique after guys have been hitting up the YouTube and IG pages, is how I rig up my rifle with my OTAL and pressure switch. Well, some of us like to do it differently from the prevalent copy-culture of the flat range meme. Here is a photo I noticed on the internet, of the SAS Operator at the Kenya Hotel attack. No, I didn't copy him or adjust my rifle after (can probably find archive of that), but it is nice to see his rifle is rigged up the same as mine:
That is enough specifically about Lucas. Below is an article on the warrior mindset and what a proper tactical training progression should look like.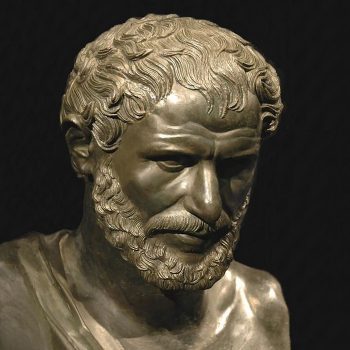 "Out of every one hundred men, ten shouldn't even be there, eighty are just targets, nine are the real fighters, and we are lucky to have them, for they make the battle. Ah, but the one, one is a warrior, and he will bring the others back."― Heraclitus
Warrior Mindset is more than aggressiveness and determination, it is about over coming challenge and adversity. It's about possessing, understanding, and being able to utilize a set of psychological and physical skills that allow someone to be effective, adaptive, and persistent. It also allows someone to use optimal decision-making, psychological techniques, physical and tactical skills learned in training and by experience.
The goal of a Warrior Mindset is to integrate the psychological with physical and tactical training to add a dimension that is often overlooked, but necessary to achieve maximal performance of a skill. If you only talk about mental toughness, but don't actively train it, you haven't developed into a complete warrior….regardless of what physical skills you have developed.  You'll find, with proper training, that you can possess the power to overcome any obstacle and change your outcomes if you train yourself mentally. This is the point in which you will truly bring out the Warrior Mindset within yourself.
---
Firstly, to focus on the positive. If you consider yourself a self-reliant and capable individual, then you need to action the warrior mindset. By your thoughts, actions, training and capabilities, you are working to become an embodiment of the warrior mindset. This is not something that you need to be concerned about only if you are in a martial profession, because in the great American tradition of individual self-reliance, we should all be capable self-reliant individuals. Thus, you are a protector of yourself, your family and your children. However, what is mostly missed is the fact that the utility of developing the warrior mindset and associated tactical skills, is not simply tactical capability. No, development of an effective warrior mindset is a positive character building process and will filter across and benefit all areas of your professional and personal life.
If we dedicate ourselves to the pursuit of tactical training in order to develop a warrior mindset, then we are directly concerned with developing:
Physical Fitness and Strength.
Hand to Hand Self-Defense Skills.
Skill at Arms.
Tactical Skills & Knowledge.
Physical & Moral Courage.
What is often missed, but is essential to a true warrior mindset, is talked about in the quotes at the top of the page:
Problem Solving & Decision Making Ability.
Performance Under Stress.
Psychological Resilience.
'Will to Win.'
Teamwork.
Leadership Qualities.
Situational Awareness.
Communication Skills.
These are the character building qualities that are essential to a warrior mindset and which will bleed across into your personal and professional life.
The next issue is one of 'tactical training' and the current trends in American 'tactical' instruction. There are many instructors out there with real training and operational experience who should know better. But much of the current trend in rapid firearms manipulation and gaming, if left at that, will get you killed in a real tactical scenario. Does it have training worth? Yes. Does competition have training worth? Yes, in context. But if you wish to progress to a full warrior mindset you must see firearms manipulation and 'gaming' as simply a progression to more complex tactical range training. In essence, most of these students are stuck in a training zone that is going to be detrimental to them, and also does not allow them to develop the skills and qualities mentioned as part of the warrior mindset.
But there is often an unwillingness to progress to true tactical training, due to misunderstanding / ignorance, and also a lack of willingness, skill or facility on the part of schools to teach it.
We are constantly building and upgrading the Velocity Training Center, and developing the class curriculum. We have a state of the art facility at the VTC, combined with a curriculum that is designed to be a genuine tactical training progression. Thus, what we are doing is unique, with our mix of live fire, AirSim force on force, and leadership training offerings, conducted in a designed and developed facility.
All tactics come down to TTP's (tactics, techniques and procedures) executed well. Thus, it is all about good solid basics. You do of course have to have the right TTPs in the first place, and of course we do, because we are professional soldiers with the right training and operational experience. All tactics come down to being basic in the end, or you will not be able to execute them under fire. At the end of the day: 'brilliance in the basics.' There are no 'secret-squirrel super-secret drills'! However, just because drills are basic does not mean they are easy to execute, and certainly it is not easy to execute a drill as a tactic in the face of the enemy! 'Shoot, move and communicate' is easy on paper, but to actually execute that effectively in a combat environment is not so.
The universal problem with the 'mainstream' tactical training market, as I see it, is this: there are forever instructors talking about how to be better, how to do better, many such examples. But uniformly, what they are all really talking about, is the minutiae of weapons manipulation. There is usually very little 'tactical' about the subject matter. It is just this drill versus that drill. Thus, they are focusing on the 'shoot' part of 'shoot, move and communicate' where doing so may actually, without proper tactical context, be of detriment to students. Yes, there may be movement, but it is usually a bit of running around, without tactical context. Maybe even carrying a sandbag or two. Yes, I get it.
So perhaps it is a short-sighted method of training? For perspective, we must not forget that much of the weapon manipulation and cool-guy stuff we see on flat ranges has far more to do with selling stuff than with any real training. After all, it is an industry, of firearms, gear and related merchandise, and much of what you see is marketing. There is nothing wrong with that, cool-guy gear and firearms sell, and this is either direct marketing from the companies themselves, or via training companies or instructors who are perpetuating an image and doing product placement. Let us all just remember that, when we are making training decisions.
The secret is, to get to a level of effective tactical competence with a rifle, does not take that much training. The weapons manipulation part thing is perhaps 15% of the tactical whole. You will need to continue to train to prevent skill fade, but once you get to 90% on your manipulation, you can spend the rest of your life getting better by very small increments. Great as a hobby. What you need to do is put that shooting skill into context with a proper training progression – this will also prevent you learning training scars by constant cool-guy shooting drills that will perhaps get you killed in a real survival situation. There are many types of instructors out there, and some only know what they know, and they may be good at weapon manipulation minutiae, but you cannot expect them to teach tactics if they do not have a professional grounding (plus ability to teach). When on the other hand you get professional soldiers of whatever flavor, they should know better. They do know better. They know that training involves progression to tactical training ranges, and that without that progression, it is worthless as combat preparation, a fun hobby at best. They also know that the job of a SOF soldier is not simply to shoot. It is way more complicated than that, and involves development of the qualities that I have listed at the top of this post.
It would be easy for an uninformed reader to take away from what I have written so far that MVT does not care about flat range drills. Not so. We are very good at teaching weapons manipulation and combat marksmanship, correctly and with the right context for combat application. This is because we understand fully how important the aspects of the training progression are. You need to be able to manipulate your weapon as second nature so that you can get your head out of it while in contact, assess the situation, scan, communicate, and execute a drill at team level in order to be able to stand a chance of survival or victory. On the flip side, much flat-range shenanigans focus on worthless drills that are hollow shadows of what they are supposed to be, and may in fact be dangerous. Have you ever seen students mag-dumping at the 7 yard line then 'scanning' a small sector with their eyes glued to the sights? Or the fake robot 'scan' that sees nothing?
My beef is with the lack of tactical context to shooting training which purports to be 'tactical' when in fact it is not. At most, what I see in so many Instagram feeds is an over-focus on minutiae which lacks the bigger tactical picture. I can set up targets and sprint around pew-pewing them all day. Fun, but am I going to do that in a firefight? The minutiae that I refer to is the over-focus on aspects that do form part of the training progression, such as barricade drills, reactive / reflexive fire, all that, but which however become a be-all and end-all in themselves. If as a trainer or student you lack tactical context or knowledge, and you have no way to do real tactical training, then it stands to reason that you will spin down the rabbit hole of minutiae and the pursuit of ever faster or varied shooting drills.
The above having been said, could be taken as an indictment of any competition or fun shooting drills. Again, not so. Competition is a great way to gain training, have fun, learn things and practice. If that is all you ever do or have done, then you are missing the big picture. If you have conducted some real tactical training with all the benefits to positive character development, it is no thing at all to have some fun at a competition while understanding the true context of it.
I read  a post not so long ago that popped into my feed. It was interesting. It made many of the claims that I have listed above, by which it focused on 'better' ways to do what in fact were just more drills on the flat range. The author is a good guy, and he is a former Green Beret, relatively young (former 18X I think). He made a comment in the post about how he was doing shoot house training as a young buck, and noticed how the 'cadence fire' of the instructors was lacking; how they shot sporadically, and only shot when they had a good center mass shot. In essence what he was unwittingly saying was that he had been a victim of flat range shooting drill training, which was not how the instructors with experience were conducting themselves. The cadence fire of so many drills that you see simply did not cut it in a dynamic shoot house situation. What do we also have to do in CQB? How about target discrimination / PID, along with problem solving, decision making and effective communication. Fast eyes, fast hands, slow feet.
But so what? Is there any relevance to my observations? What difference does it make whether people want to go pew-pew on the range as much as they like? Why is it any of my business? Well, at the end of the day it all comes down to your perspective, and what you are trying to achieve. If you are looking to invest in yourself, and develop the warrior mindset then you have to go beyond just shooting. You need to be challenged and grow. This is applicable whether or not you are in a martial profession, are a prepared citizen hoping not to have to utilize small unit tactics at some point, or simply growing yourself. Because the character building aspect of such martial pursuits will have benefits for you in the here and now, both in your professional and personal life. Going back to the list at the top of the page:
If we dedicate ourselves to the pursuit of tactical training in order to develop a warrior mindset, then we are directly concerned with developing:
Physical Fitness and Strength.
Hand to Hand Self-Defense Skills.
Skill at Arms.
Tactical Skills & Knowledge.
Physical & Moral Courage.
What is often missed, but is essential to a true warrior mindset, is talked about in the quotes at the top of the page:
Problem Solving & Decision Making Ability.
Performance Under Stress.
Psychological Resilience.
'Will to Win.'
Teamwork.
Leadership Qualities.
Situational Awareness.
Communication Skills.
These are the character building qualities that are essential to a warrior mindset and which will bleed across into your personal and professional life.
How do we do that? We must put in place a training progression that includes fundamentals through weapon manipulation to combat marksmanship. We then progress to tactical live fire ranges with unknown reactive targets, working as a team, in a dynamic scenario-based environment. We must include constructive force on force training in an SUT / CQB environment. We should also include mission planning and leadership training. In fact, the progression is really a loop. We move along it but circle back to the flat range to keep progressing our skills. Of course, such tactical ranges need to be designed and run by professionals in order to maintain high standards of safety. This is all what we do at MVT, and why the VTC is designed as it is, along with the class curriculum.
Now, posts such as this one often elicit a visceral reaction from some quarters. This is to be expected, when people do not hear what they want to hear, and when egos are dislocated. Let's take a quick look at the why of that:
In this post I essentially told everyone to get off their asses and do hard stuff. That is not unusual, although even the softest of these types of calls to action get push-back, because many are living in a fantasy land, legends in their own lunch break. What is new here is the call for 'gun culture' to move beyond square range work and into more realistic applications of using firearms for fighting. For many, square range classes are the hard things we are supposed to go do – to suggest this is not good enough, and that there is better, is heresy. Particularly for the industry which is happily making money off of cool guy merchandise and tactical fan-boys.
Thus by denigrating the status quo in the current industry, I have committed the tacticool heresy of criticizing what a lot of people have come to see as the pinnacle of training.  This therefore attacks not just the fudds, but also a lot of the tacticool types out there. Tying this to the warrior mindset also attacks a lot of folks of the type who have invested themselves in the huge 'punisher' logo and safe full of guns part of our culture. In reality lots of people talk a lot about warrior mindset, yet I don't know many who actually seem to know what they are actually talking about – mainly because they have never been tested, and never been forced to improve: essentially, untested egos. I also said the magic word, warrior. I therefore riled up the wrath of the fudds who don't think they need to be one, and the tacticool types who think they already are. That word, warrior, makes it about the the reader's identity.
---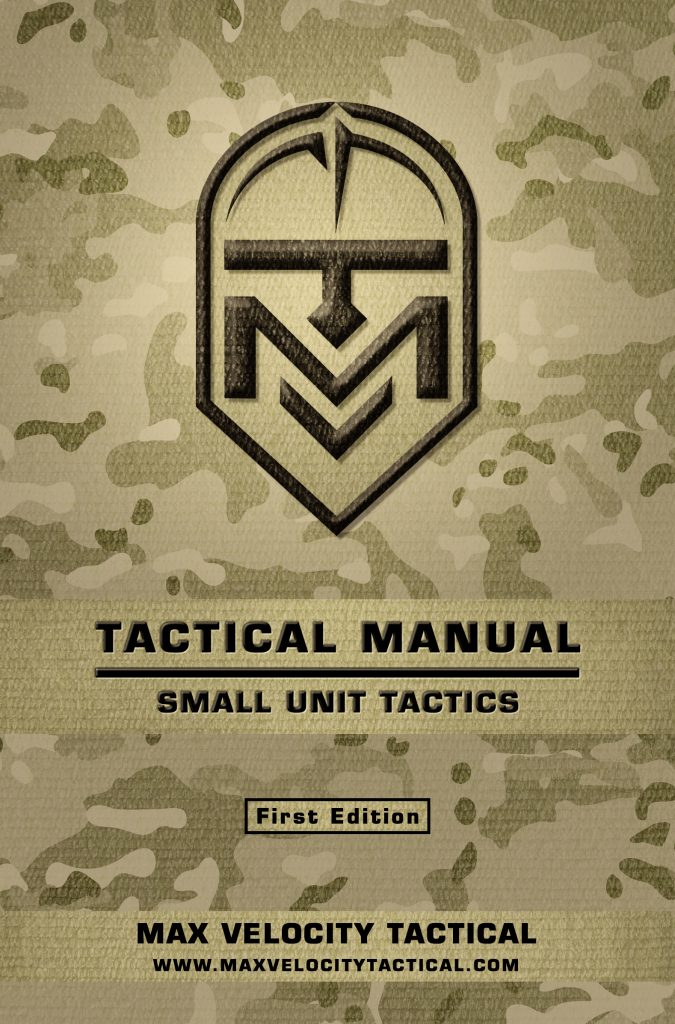 Max Velocity Tactical operates the Velocity Training Center (VTC) tactical and leadership training facility near to Romney, West Virginia, where we provide training for US Special Operations Forces and Responsible Citizens. We have established a reputation on the leading edge of tactical live fire and force on force training. At MVT we are dedicated to developing and training tactical excellence at the individual and team level.