ShotStop Body Armor: Advanced Plates with Duritium Technology.
Looking for the Best Body Armor Plates?
ShotStop patented Duritium® technology and processes allow this advanced body armor to be thinner, lighter, and more durable than anything else on the market. Utilizing Duritium technology often results in up to 45 percent reduction in thickness and up to 200 percent reduction in weight, compared to other body armor plates (steel, ceramic, or poly) on the market at the same protection level. This means military, law enforcement, and civilian personnel in the field can have the same protection level with much less bulk and weight, experiencing dramatically improved comfort and mobility.
What makes ShotStop body armor better?
Extremely Lightweight
Ultra-Thin/Less Bulk
Durability/Warranty
MVT is a Dealer for ShotStop Body Armor Plates. Check out the Webstore.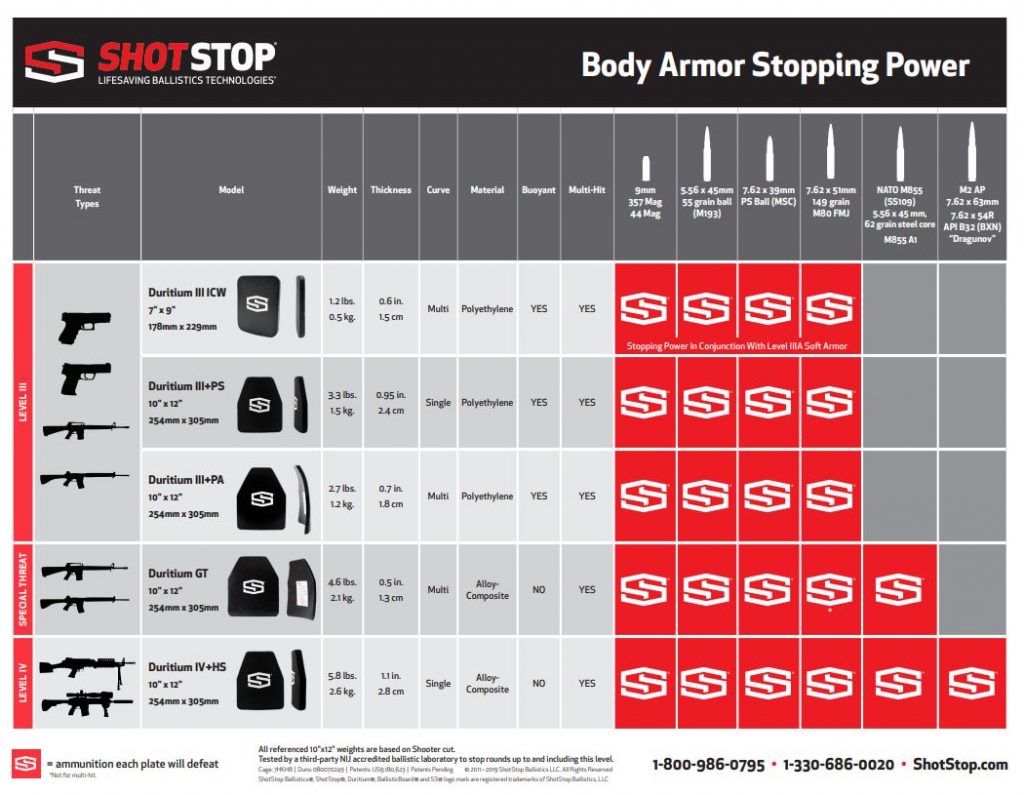 Check out our lineup of advanced body armor plates!
---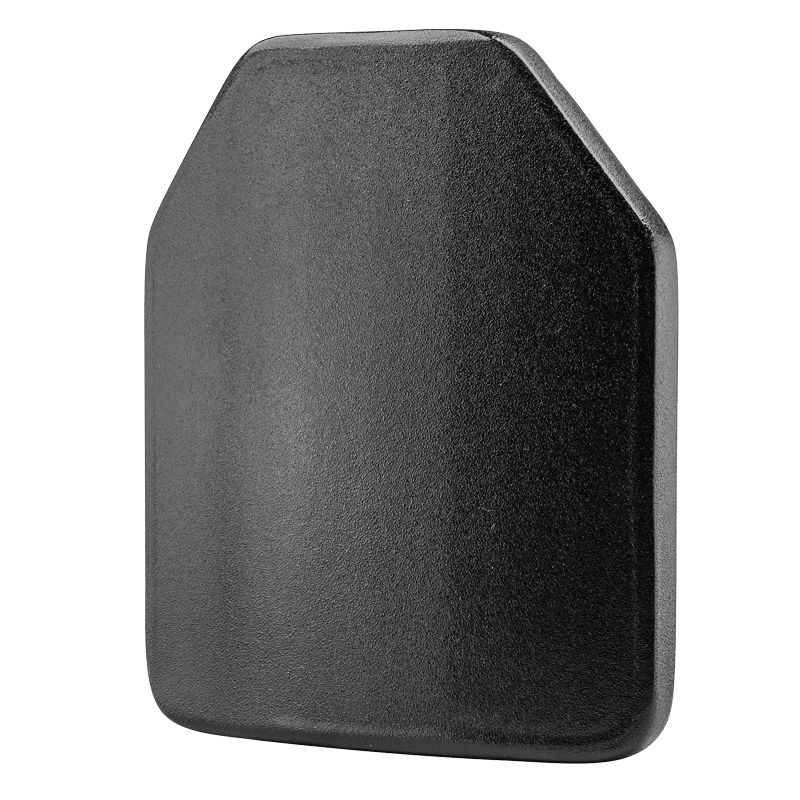 Duritium III+PS Body Armor Plates
Protection Type/Level: U.S. Level III+, German VPAM Level 6, and NATO STANAG 2920 Level B4 tested compliant by accredited independent laboratories
Special Threat Testing: 5.56x45mm 55 grain ball (M193), 7.62x39mm PS ball (MSC), 7.62x51mm 149 grain M80 FMJ
Material Type: UHMWPE (Polyethylene)
Weight (10×12 Shooter Cut): 3.2 lbs. (1.5 kg.)
Thickness (+/-0.125″): 0.95 in. (2.41 cm.)
Warranty: 15 Years
---
Duritium III+PA Body Armor Plates
Protection Type/Level: U.S. NIJ 0101.06 Level III and NATO STANAG 2920 Level B4 tested compliant by accredited independent laboratories
Special Threat Testing: 5.56x45mm 55 grain ball (M193), 7.62x39mm PS ball (MSC), 7.62x51mm 149 grain M80 FMJ
Material Type: UHMWPE (Polyethylene)
Weight (10×12 Shooter Cut): 2.7 lbs. (1.23 kg.)
Thickness (+/-0.125″): 0.7 in. (1.8 cm.)
Warranty: 15 Years
---
---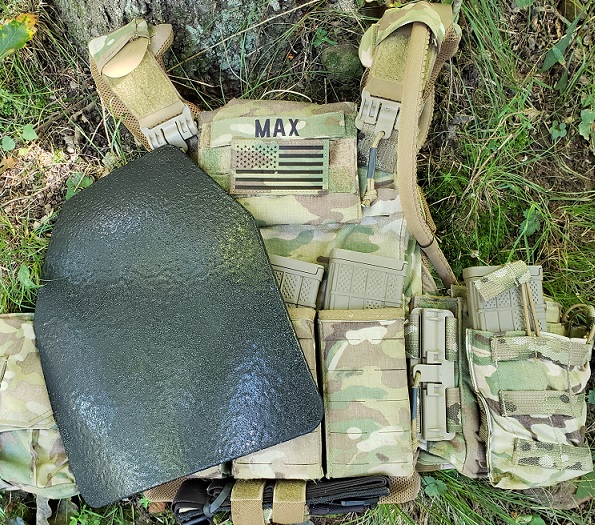 ---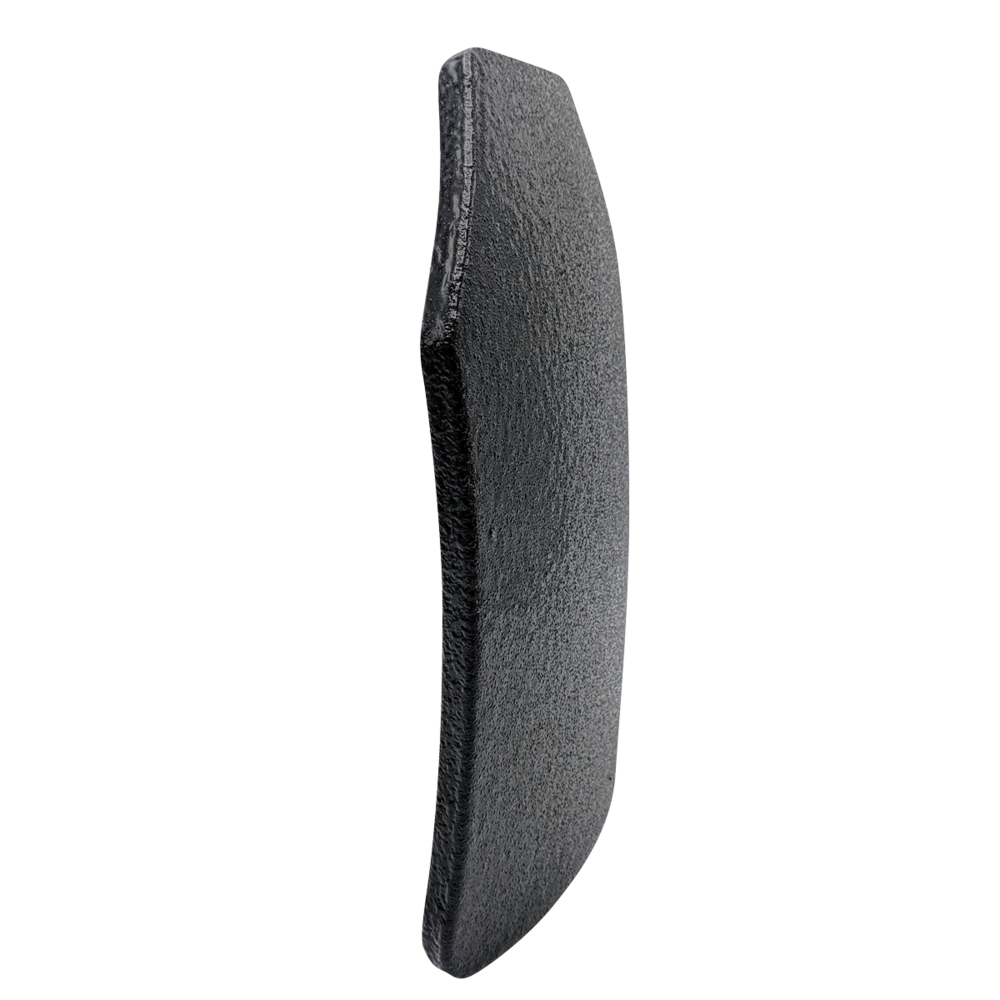 Duritium GT Body Armor Plates
Protection Type/Level: Special Threat
Special Threat Testing: 5.56x45mm 55 grain ball (M193), 7.62x39mm PS ball (MSC), NATO M855 (SS109) 5.56x45mm 62 grain steel core (Green Tip), M855 A1
Material Type: Alloy-Composite
Weight (10×12 Shooter Cut): 4.7 lbs. (2.13 kg.)
Thickness (+/-0.125″): 0.5 in. (1.27 cm.)
Warranty: 15 Years
---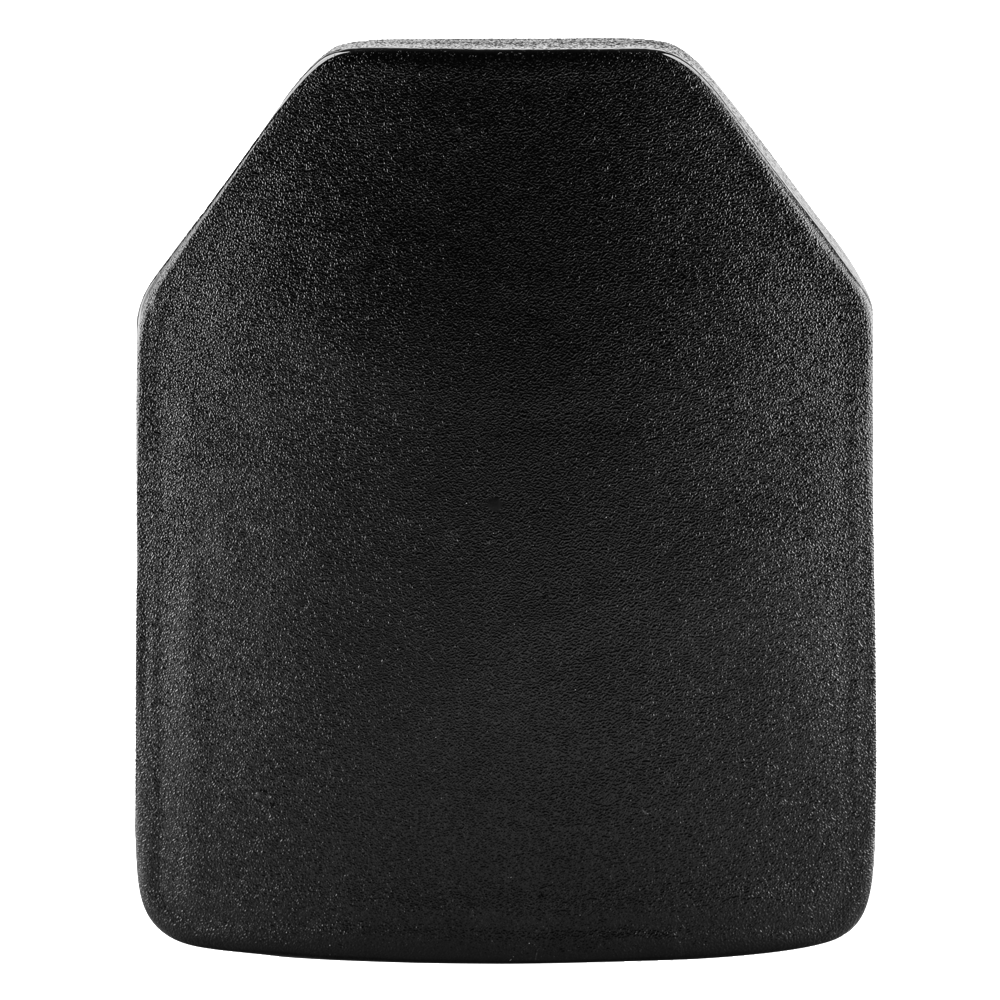 Duritium IV+HS Body Armor Plates
Protection Type/Level: Level IV
Special Threat Testing: 5.56x45mm 55 grain ball (M193), 7.62x39mm PS ball (MSC), 7.62x51mm 149 grain M80 FMJ, NATO M855 (SS109) 5.56x45mm 62 grain steel core (SS109), M855 A1, 7.62x63mm M2 AP
Material Type: Alloy-Composite
Weight (10×12 Shooter Cut): 5.8 lbs. (2.4 kg.)
Thickness (+/-0.125″): 1.1 in. (2.8 cm.)
Warranty: 10 Years
---
---