Review: Texas Class 2019 by William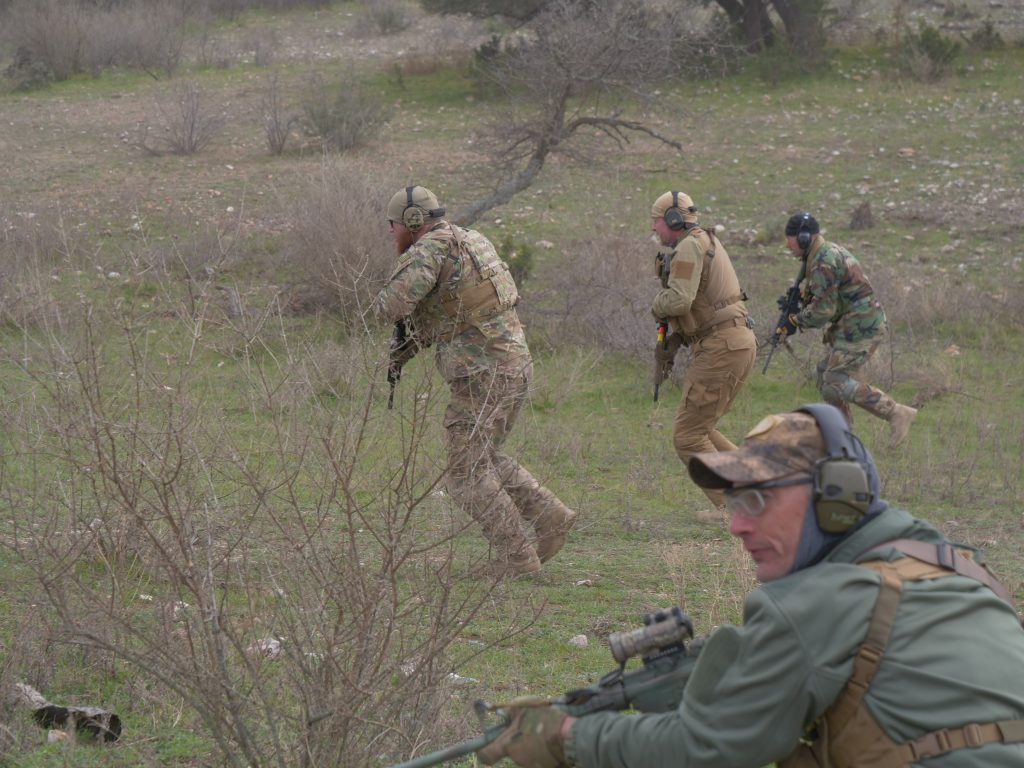 Brady, Texas, February 2019
This is my 3rd time to S Central TX to train with Max. Every year Max brings his A-game, and every year I learn – some are new things, others are better understanding of previously "learned" lessons.
This time I took the opportunity to work as Alpha team leader, meaning point. Max presents opportunities, some formal, some just happen.  The bright side is that the majority of people there have been before, so we all pretty much know capabilities and limitations of each other, but we also encourage one another, albeit with some ribbing.  And yes, I still managed to screw it up.  Max gives his corrections and we move on.  And I screw up again, and get more correction.  To those who've heard about the "screaming" – please watch the Texas Raid.  Listen to Max – he gets a message across that even the thickest skull can comprehend, and we did what was needed but LISTEN to his message.
PT.  MVT has changed the PT requirements, and to the betterment of class.  My 1st time at MVT – TX, I was sucking wind – working inside for as long as I have had taken its toll unbeknownst to me. Why?  Because I wasn't pushing myself.  The 2nd time at MVT – TX, the 2-miler was a pre-requisite.  While that helped some, it still didn't keep me from cratering – in one day along we had done over 5 miles (as one of the MUCH younger crowd had figured out).  This past class, Max had changed to a functional assessment.  This preparation had a good result (as long as you're reviewing the functional assessment, also check out JohnnyMac's 25 days of Fitmas to keep things changed up).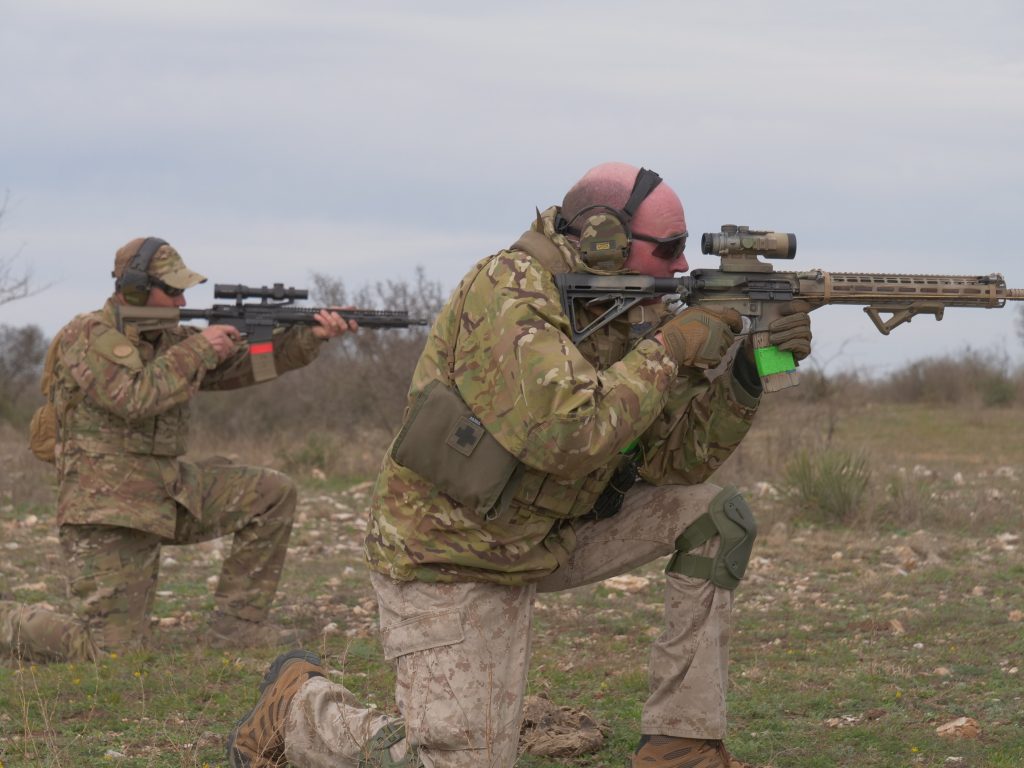 When one is learning brand new subjects, one tends to focus on the major points. This being my 3rd time here, I found myself focusing on some of the smaller details. This does NOT mean I understand the maneuver. It simply means looking and seeing how many different ways that one particular skill can be used. For example, peeling. When one finds themselves being flanked, peeling is an option. Max has given us the basic tools, how/when we use them belong to us – to succeed or fail.
Tribe. We were a group of people who had come from all over the US to train with like-minded people. I find myself gravitating towards these folks who supported each other, helped one another, shared ideas/instruction with one another.
Gear. Where else can you continue to "shake-down" your gear?? Not just learning the patrol techniques but also with Force-on-force…. Seeing what other people are doing, how it works, lessons learned from them, etc.
Application.  The week culminates in force-on-force exercises.  Yes, I know you "think" you understand these concepts that Max has been drilling into us, but how well do you "actually" understand them??  When you see OpFor flanking you, what is your response??  MVT has moved to AirSim which is MUCH better than simunition (UTM).  While the accuracy is a bit down, you can actually see the AirSoft BB traveling, so you can adjust your POA (Point of Aim). Hint – buy your own (MVT carries them on the website) and practice with it, and paint the tip ANY color except the bright orange it is now.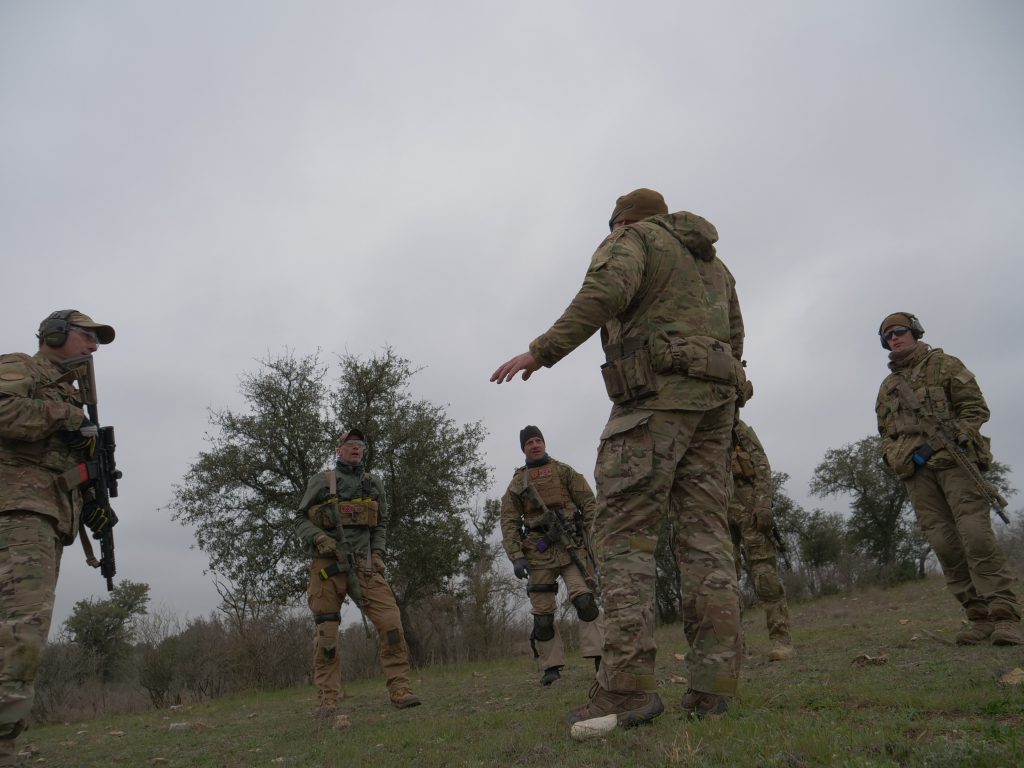 Comeraderie. Spending time together with like-minded people can be stifling for some. Yet, time after class, at dinner, in the lodge, at breakfast allowed us to talk about topics only left to the imagination. It was a pleasure to see people step up and take leadership roles. Some even mentioned surprising themselves at their boldness.
I look forward to next year.  So I ask – have you trained with MVT and Max??  If not, why not??