New Squad Tactics Class & Updated 2020 Schedule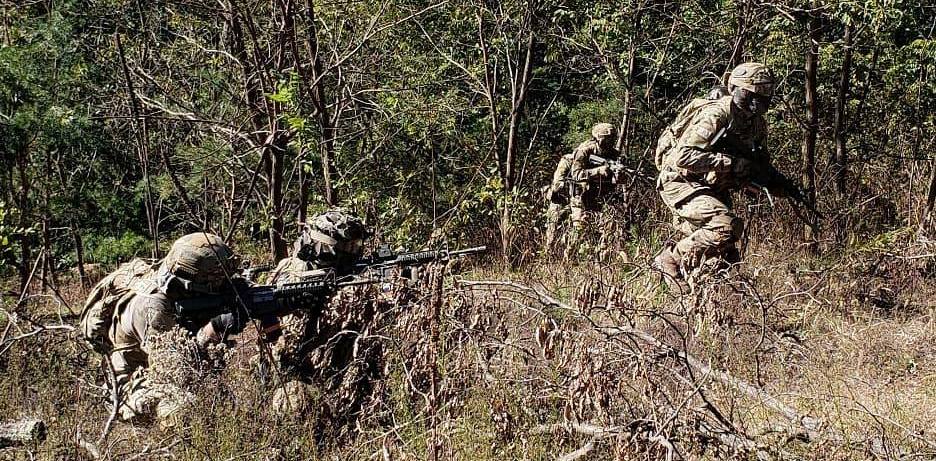 At the AAR for the CLC on Sunday, we discussed the fact of how hard I had to scramble to fill CLC (we had 10 out of 13 students) and also the main problems of getting enough OPFOR. Due to an incredible amount of selflessness we have a number of guys give up anything from two days to a whole week to ensure we had enough OPFOR to run the class. As it turns out, the class was a roaring success and the best, and last, of the three CLC's we have run
We know that the class is a whole week and that impacts leave time for students and OPFOR alike. I also want to point out that the events are constructive and great fun for OPFOR.
We also discussed my decision to not schedule another CLC in 2020, how to go forward, and the fact that CLC is really our best class. The class is at 7 (8) days right now due to the requirement for a 13 man squad, and the need to have time, at two missions per day, for all of those guys to fill the squad leader role. We did also discuss that many may not be showing up for the class due to the fear of failure of not wanting to step up to the squad leader role.
The following were the conclusions:
We will replace the Combat Leader Course with a new Squad Tactics course.
Squad Tactics will be a four-day class run twice a year in spring and fall.
It will still require the same number of students (13) and OPFOR (6).
Students will arrive on the Thursday morning as per a normal class.
The new POI will look like this:
Thursday AM:
AirSim issue / briefing / test fire.
Classroom – lectures on the planning and orders process.
Basic tactics rehearsals.
Thursday PM:
Max will give orders and run the first mission as the Patrol Leader.
Friday – Sunday:
2 missions per day, 1 mission Sunday morning. These will each have orders and rehearsals conducted by a student Patrol Leader, as the current CLC is run.
This means that you can show up wanting a squad leader role, or not at all. During the class, there will be 5 squad leader spots for volunteers. Everyone else gets to be a rifleman and learn that way with less responsibility. During the missions, there will be (with a 13 man squad) 18 team leader positions available.
I have made adjustments to the 2020 schedule already. There have been a couple of changes to already posted classes in order to run one Squad Tactics April and another September.
The current FoF Squad tactics class will go away. That had become a sort of half-way house between the old FoF and CLC, but with no real time to plan or rehearse any missions. FoF at MVT will now be on either Squad Tactics or CQBC.
I will remind everyone that due to these changes, and also the Recon class, there is a requirement for OPFOR for these classes. We are finding AirSim to be an excellent way to simulate Small Unit Tactics, and MVT is moving more into it as a complement to the live fire classes. Please sign up for OPFOR spaces.
---
2020 Schedule
2019:
DCH (Defensive Concealed Handgun) 10/26/2019 – 10/27/2019
HEAT Reconnaissance – 11/22/2019 – 11/24/2019 – currently full
HEAT 1 Combat Tactics – 12/05/2019 – 12/08/2019
2020
February: Texas 2020
March: HEAT 1 Combat Tactics – 03/26/2020 – 03/29/2020
April: Night Operations – 04/03/2020 – 04/05/2020
April: *Squad Tactics* – 04/23/2020 – 04/26/2020
May: HEAT Reconnaissance – 05/15/2020 – 05/17/2020
June: CQBC – 06/12/2020 – 06/14/2020
July: HEAT 1 Combat Tactics – 07/16/2020 – 07/19/2020
August: HEAT Reconnaissance – 08/14/2020 – 08/16/2020
September: *Squad Tactics* – 09/17/2020 – 09/20/2020
October: HEAT 2 Combat Patrol – 10/08/2020 – 10/11/2020
November: Night Operations – 11/06/2020 – 11/08/2020
December: HEAT 1 Combat Tactics – 12/03/2020 – 12/06/2020