New: Distressed MVT Patch 'Para Bellum'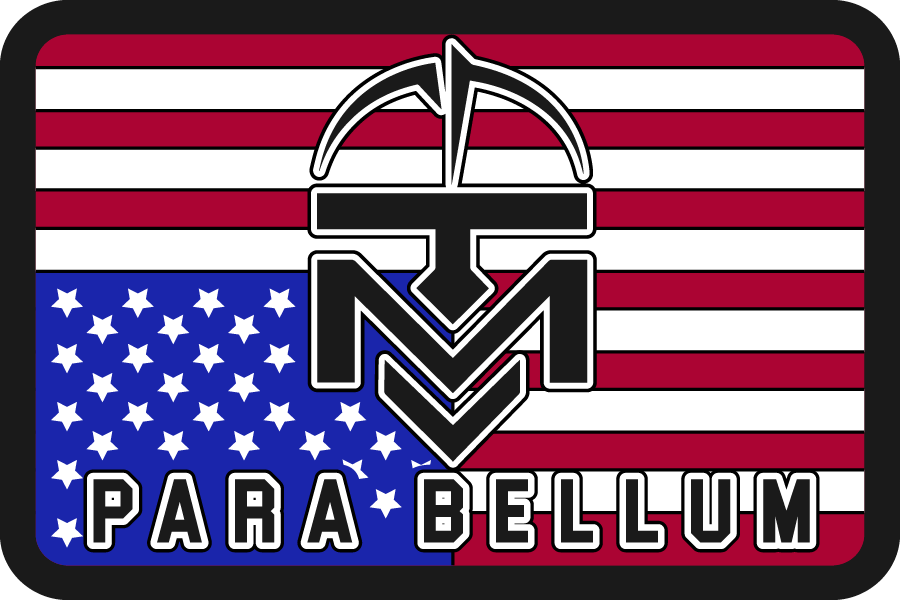 This new patch is available for backorder at this time. The order has been made with my usual PVC patch supplier. The design of the patch was completed in consultation with forum members and the patch company.
The image above is a design image, the patch will be in PVC.
Distressed (Republic in Danger) Max Velocity Tactical 'Para Bellum' PVC Patch. Size 3″W x 2″H. Velcro backed.
'Para Bellum' = Latin for 'Prepare for War' from Si vis pacem, para bellum, meaning "If you want peace, [you should] prepare for war".