Meet Phil the Casualty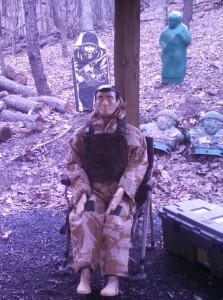 He's not a happy man. What will it be today? Sucking chest wound? Massive Hemorrhage? Airway obstruction?
What are the three main preventable causes of death on the battlefield? Ask Phil.
Getting ready for TC3 class this Friday followed by CRCD at the weekend. Phil is keeping my seat warm.
Till Valhalla!
Max