Follow Up on the Windproof Smock Concept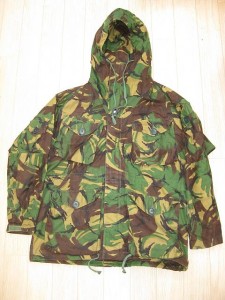 Above: An Original SAS Windproof Smock
I posted recently about the SAS windproof smock. I did comment that the concept has never really taken root in the US. A few things have happened since that have made me realize that, although many use a 'parka', the idea of a windproof smock has still not been fully transmitted.
Firstly, I see comments about the M65 field jacket, and various other items that people use or love. It's not for me to tell your whether you like to use that item, or whether you like it or not. But I will tell you that none of these fulfill the concept of the SAS Windproof smock.
A lot of these are just outer jackets with no windproof capability, or otherwise 'big freakin' parkas' or goretex waterproof jackets.
The windproof smock is something that is lightweight but windproof. It is an outer field jacket with these qualities. It can be worn in all temperate climates. You won't want to wear it in the heat, where you will be better off in a jungle shirt/BDU style cotton shirt. The reason the SAS windproof is so good is because it is a lightweight but windproof 'combat jacket'. The issued 'combat jacket' in the Brit Army is not windproof. Even a Para Smock, designed for jumping, is not windproof. These other jackets are fairly heavy material and when they get wet they are useless. A windproof is lightweight, will keep the wind out, and dry quickly.
I also just received my Artktis B210 windproof smock, which is an improved version of the original SAS issue version, of which mine is on its last legs. This is a very well made but fairly heavy jacket, with a liner.  This makes it more like a 'parka' style jacket that is more suited for wearing in the winter. It is not a fully temperate jacket. It will be great as an outer layer in winter cold.
On emailing a little back and forth with Arktis, I received the following comment:
Arktis: "The lining increases the wind resistance, that's about it. We sell a B110 also, which is indeed the same smock but with no liner. We do not stock them in the US as most want the liner or waterproof."
Me: "That's because they don't know the secret of the windproof smock, and they want a 'parka'."
Arktis: "Agreed."
I want the B110!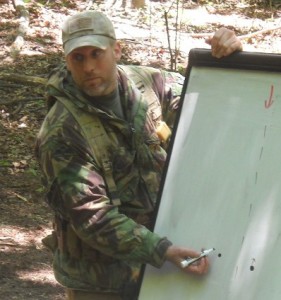 Live Hard.
Die Free.
MV