Diz Sends: Gear: Your Load Bearing Kit
Diz is the MVT Gear Designer, former USMC, with many years (30+?) in the gear game. This post was brought on as a(nother) reaction to the recent blog post '

Banning Chinese Made Web Gear.

'

Nothing will cause more engagement from readers than gear. Partly, this is because purchasing gear is as far as an individual's knowledge set goes. They mostly do not train effectively, they have little or no tactical knowledge or experience, but they can buy gear and set it up in the house. This leads to a false sense of security. An excellent recent quote:

"The defense of anything personal, such as gear, is all about ego. Many find it difficult to admit their mistake and admit their deficit of knowledge"

Thomas, MVT Forum Member & Alumni.

In addition to this post, I have a detailed piece on gear postd up at the MVT Forum: 'Gear System: Philosophy, Set Up, Use, Fitness & Mindset,' which is a detailed 'how to' dealing with what gear you need and how you may want to set it up.

Forums

The Armory – Gear and Equipment Load Bearing Equipment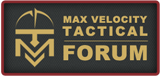 _______________
Diz Sends: Your Load Bearing Kit
There's been a lot of discussion about this (again) so I wanted to write an update on what I and my buddy are using, as well as what the MVT staff are using in training classes.
Lots of guys have asked, what about "xyz" belt or whatever so I'm going to lay out what I see as the best characteristics for each piece of kit, and then a short list of vendors that I'd recommend.
Let's start with your battle belt.  Now these things have gone through many changes in the past few years.  There are many "obsolete" models out there, that still turn up at classes, and I see people struggle with.  In general, you want to get the lightest, least padded model you can find.  The older style heavily padded belts have proven to be over-kill; bulky and awkward at classes.  What you want to set up is a "light battle belt" system as Max has talked about.  It starts with a lightly padded belt (think Crye BB) and carries essential items, such as ammo, BOK, and pistol.  The sustainment, optics, etc. pouches are left off, in favor of an assault pack.
Recommended battle belts:  Crye BB, AWS, VTAC, TT, HSGI
I am running a prototype MVT rig in testing phase right now.
Suspenders.  As an option, you might want to consider suspenders, depending on how heavy your belt is.  Some kind of bungee joint is highly recommended.  This allows the suspenders to expand and contract with you, instead of trying to move the belt up or down.
Recommended suspenders: VTAC, HSGI, ATS
Not currently running suspenders on my light battle belt.
Holsters.  You want a good kydex holster with quick access and good retention.  A top flapped holster may be required, depending on your AO.  DO NOT use Blackhawk Serpa holsters.  There have been way too many AD's/ND's with these things.
Recommended holsters:  Safariland, G-code, Blade Tech
I an using the Safariland ALS, with UBL drop mount.  This is the gold standard.
Pistol mag pouches.  Here we are looking for a good balance between retention and access.  Since the pistol is secondary, you need a pouch that will retain the mag better, but still give you quick access.  Open top recommended.  Top flap ok if you need more pro in your AO.  Tuck tab a definite plus.
Recommended pouches:  HSGI tacos, AWS, Eagle FB, TT (Kydex), USGI
I am running a prototype MVT pouch in testing phase.
Rifle mag pouches.  Again we are looking for good retention, but quick access.  If these are your ready mags, they need to be open-topped for quick reloads.  Kydex is a definite plus.  If these are your feeder mags, then top flapped are ok.  Tuck tab closure a definite plus.
Recommended rifle pouches: HSGI Tacos, AWS, Eagle FB, USGI
I am running a MVT prototype in testing phase.
BOK.  These have really changed a lot over the years, as have the components.  Now a smaller "bleeder" kit is favored, over the larger IFAK, which is generally reserved for the ruck now.  The current kits consist of 1-2 pressure dressings, 1-2 Crylex rolls (for wound stuffing), Bandage tape, Scissors, De-comp needle, gauze/occluded dressing(s), and possibly some kind of kwik clot agent, and  NPA.  Tuck tab closure a definite plus.
Recommended pouches: MVT medium utility, HSGI bleeder, AWS
I am running a MVT medium utility.
TQ pouch.  These can be run with the bleeder kit or in a separate holder.  The point is to provide a little bit of pro, since these things tend to get dirty and scuff up when left exposed.  Tuck tab closure a definite plus.
Recommended pouches:  MVT TQ holder, HSGI, AWS
I am running a MVT prototype in testing.
As of this time, this is what I'd recommend.  In the future, as we expand the MVT line, we hope to have all these prototype items in our line up and available for you at classes.  If it's open top, then we will have kydex inserts.  If it's top flapped, then we will have tuck tab closure.  These are what we have found to work best in training, as well as being combat tested.
A word about USGI surplus.  You can still get USGI OCP surplus on line at very reasonable prices.  Most pouches are top-flapped, with Velcro, but, it is a good starting point if that's all you can afford.  When you upgrade, this load out would make an excellent cache set-up.
Cheap foreign made goods are not worth it.  They look the same, and come in all the latest fashion colors, but are not made to the same standards as surplus or recommended vendor items.  Do not be tempted by the low price point and tact-cool styling.
Chest rigs.  What you want here is something light weight, low profile, yet able to carry 4-6 mags, a bleeder kit, and TQ, an optic, or radio, map and compass, and possibly oiler bottle, notebook, pen, led light, etc.  This is the optimum position for rifle ready mags, when in a woodland setting and shooting from prone whenever possible.  Also makes sense when carrying a ruck and the battlebelt may not integrate well with it.  Open top is a definite plus, with kydex inserts to add rigidity and retention.
Recommended chest rigs:  MVT Responder, MVT 5.56/7.62, MVT Versa, MVT 3X (coming soon)
I am running a MVT Responder prototype rig.
Above: MVT 556 Responder Rig, multicam. For a 6 mag version (5.56) check out the MVT Patrol Rig.
A note on chest rigs.  These have been extensively tested in combat, and in our classes, to optimize what we need as armed civilians.  They will give you the fastest reloads and mag bump ups of any rig out there.  And they will not dump out all over the place when you fire and maneuver.  We have seen it all out there in classes, and these rigs are the answer to the problem(s) of carrying your ready mags.
So there you have it, a short primer on getting set up for success in training, as well as for the day.  If you have any further questions, just post up in the gear forum on the website and I will try and answer up.
Diz sends.
Note: Diz will answer questions about gear on the version of this post on the MVT Forum.  The MVT Forum is a subscription service at @ $25 per year.  It is packed full of information and even includes online tactical and intelligence training resources.