Defensive Concealed Handgun (DCH) Review, 26-27 Oct 2019 by 'Left Bob'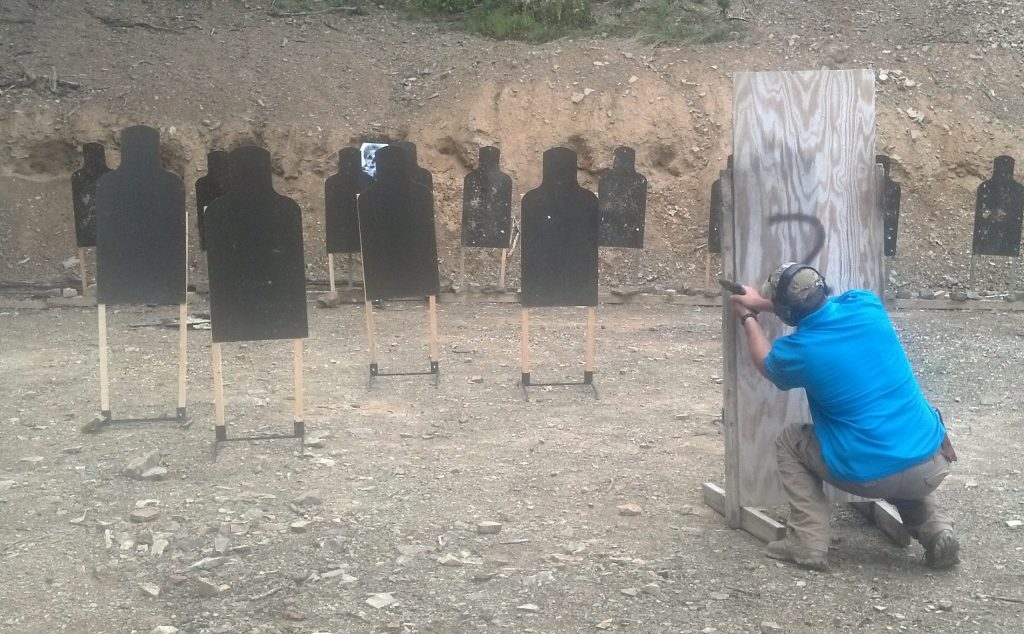 I attended the Max Velocity Training Defensive Concealed Handgun Class on October 26th – 27th at the MVT Training Center in Romney, WV to improve my basic handgun skills. The class greatly exceeded my expectations and continues to demonstrate that MVT, for me,  is the "go-to"  location for superlative training. 
The class, taught by Scott, was well paced with the proven "layering of skills" approach that is characteristic of MVT classes. There was a strong focus on the fundamentals; the draw, grip, stance, presentation, sight picture and execution of the shot. Interwoven with the hands-on pistol training was comprehensive mindset, situational awareness and scenario discussions around the carrying and use of a concealed firearm.
Dominant and support hand drills utilizing draw, reloads and malfunctions, crisply illustrated gaps in my training, especially around support hand and one hand shooting. After Day 1, the class all attended an optional night firing session that provided outstanding coverage of multiple illumination techniques, flashlight selection and use, and the impacts of the flashlight used as a defensive tool. With many defensive engagements occurring in low-light or dark conditions, this session was an eye-opening for me in many ways. WHAT AN EXCELLENT SESSION!!
We also learned about barricade shooting, implications of the Tueller Drill and Balloon Drills to focus marksmanship. Marksmanship was a continued focus of the class with multiple drills to reinforce proper execution of the fundamentals.
As usual with MVT training, safety is paramount and I always felt extremely comfortable on the range. Scott is a knowledgeable, experienced instructor who focuses on skills building for the student but in such a way that the class is fun, with plenty of real-life scenarios thrown in to make salient defensive carry points. One of the most important lessons derived from the class was around clothing and equipment. Until you really shake down how you carry every day; your clothing used for concealment, your holster, pistol, flashlight, spare mag holders etc., you really don't know what works. Most if not all of the class attendees will be making adjustments in one of these areas due to the experience gained in this class.
I learned a ton during this training weekend and recommend it without hesitation or reservation. If you are going to carry, you NEED to take this class. The other class participants were excellent with a mix of previous MVT alumni and new students. A thoroughly enjoyable and productive weekend!
Left Bob