'Contact' & 'Patriot Dawn'
A little bit of a hiatus in posting. Yes, I broke my hand and had surgery and a plate inserted last night. No, I'll not tell you the story

In the meantime, here is some reading for you:
PATRIOT DAWN: THE RESISTANCE RISES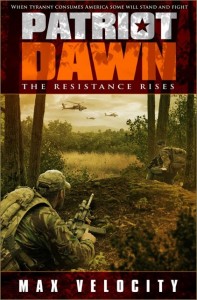 CONTACT!: A TACTICAL MANUAL FOR POST COLLAPSE SURVIVAL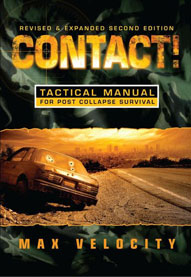 The sequel to Patriot Dawn is on the way.
I'm thinking about a post describing what happens on a CRCD class.
For those of you trying to suck it up for free from blogs, or FM's, do yourself a favor and buy the book/manual, do some PT and actually take some training from a reputable trainer. I have written the books above and offer tactical training. Mountain Guerrilla has a book out. Mason Dixon Tactical offers training close to me, he has been a guest instructor on my combat patrol class, and is a good guy. There are other reputable military trainer of which I don't have personal knowledge, so I can't vouch for.
Till Valhalla!
Max