Assessing your Gear Needs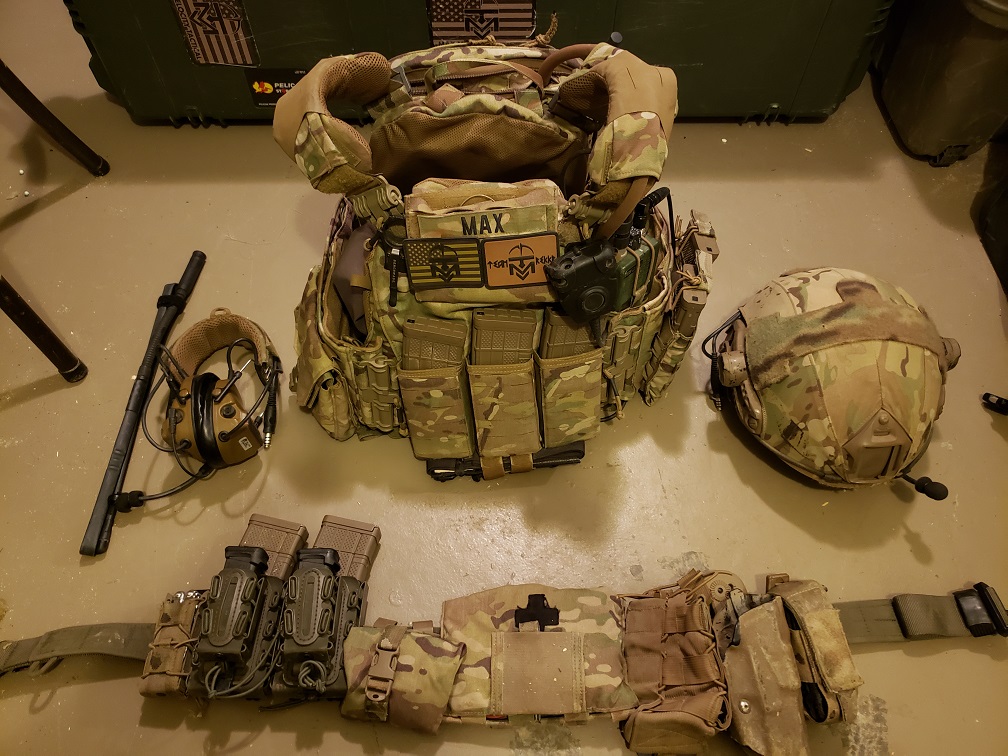 I have written extensively about gear, and made videos. I will post some general gear videos below. This is why I came up with the MVT Lite Fight concept which, I believe, goes a long way to covering the bases of a basic gear setup. Having said that I have written extensively about gear, and being spurred to write this because it is cropping up again on the MVT Forum, is not a criticism – it is going to come up for each one of you, and is a journey that never ends.
On that note, after some thought, I would like to introduce a new way of thinking about gear. This is because we are always talking about how our gear should suit the mission, but on the other hand we may be equipping ourselves because it is what others do, and we may be imitating; there are plenty of good reasons for that if we are imitating best practices. Also, we don't have unlimited resources, so our standard gear is likely to follow a similar format. That is generally the idea behind the MVT Lite Fight concept, with a scaleable set of gear. Then we might get specialist missions, where we may have to carry more gear or stay out longer, or deal with a winter environment, etc.
One thing I would like to say is that you should strike a fine line between not having everything you need, and having too much. Many non-mission-essential things you can get away with not having, but if you carry things for every eventuality, you will make yourself a tactical no-go due to weight. Oh, did I mention PT?
So, what is this new way?
Perhaps what we should do is first consider the point or purpose of the mission. Then, build back from that purpose. Examples could be surveillance, security patrol, or raid. Consider what the purpose is, and then build back from the equipment to the man in order to sustain the reason we are on the mission.
Let's take a security patrol as an example – and clearly we will be helped in this by Intel, which we may be able to get hold of due to conduct of an IPB, and continuing exposure (through patrolling) to the tactical environment.
Security patrolling – what is the purpose? To detect and react to threats? This will come down to mission, and what you expect to do once you discover a threat; engage, break contact, surveille if not seen? Because it is a security patrol, let's build back from the rifle. If this was a surveillance patrol, we could equally build back from the surveillance equipment you will need to achieve this. You will also see that although we have a 'Lite Fight' concept, it isn't really 'Light' once you include mission critical gear, it is just lighter than it could be if you took the kitchen sink.
So:
Rifle – this is our purpose, as security patrol riflemen, and thus we build the gear to feed this purpose.
Mags to feed it – how many? I always think 8 mags is a realistic first line scale.
Type of optic – terrain and engagement distances?
Night use? IR laser? IR Flood? NODs? White light?
Oil to keep it running.
Duration of patrol – rifle cleaning kit?
Solid rod in case of stuck case.
Spares? To what extent? Spare BCG?
Handgun? Applicable in the environment?
Thus, we build what we need to operate our rifle.
Next, mission specific gear based on threat and operational concept:
Threat level: ballistic plates or not? Helmet? Chest rig? Full battle belt?
Communications? Radio – to who? Do we have a QRF?
Vehicles or not? Foot or mounted?
Profile: type of clothing / uniform based on the tactical situation. Overt or low profile?
Maps, navigation equipment?
Notebooks, recording equipment of any type?
Next, we can look at other factors to keep the man who operates the weapon going, probably based on duration of patrol, threat, and weather considerations.
Water – quantity?
Food / energy?
First aid / medical?
Duration of patrol?
Summer or Winter?
Overnight / sleep or not?
Need to heat food / water or not?
Clothing and spares? Spare socks?
Weather appropriate clothing and survival gear?
Resupply? When and how?
Misc items such as bug spray, water purification (method?) etc.
If this had been a surveillance patrol, what we might have done was build back through the relevant surveillance equipment we were going to take on the mission with us, including how to operate and keep it running fit for purpose – in which case the rifle is secondary in a security or emergency role. If it were a raid or ambush, we might want to consider additional aspects such as more ammunition (how?), potential for QRF for support and / or casualty evacuation. Prisoner handling and equipment – the list goes on.
What is really happening here is that you are basing your mission equipment on the Intel picture, and building it based on your combat estimate as part of mission planning. What is likely is that you will have a basic set of gear with a couple of options – what type of patrol pack or larger ruck to take, for example. Plate carrier or chest rig? etc.
You can certainly have a reaction kit, or basic fighting kit, set up in case of bumps in the night or standard missions, but you will need to have the ability (probably through a couple of different load carriage systems / sizes) to pack for specific missions.
So based, on that, I haven't really told you anything, because you are going to have to decide a lot of it for yourselves. Err on the side of less gear, so long as you have what is necessary for the mission. Too much "what if this happens" is going to weigh you down, and you simply can't leave the wire ready for all conceivable circumstances and an endless duration of the operation.
Basic factors:
Type of mission, working back from the main equipment used to achieve the mission i.e. rifle, surveillance equipment etc.
Duration.
Size of team.
Terrain.
Weather.
Operating environment.
Mounted or dismounted.
Support available.