The Culpeper Volunteers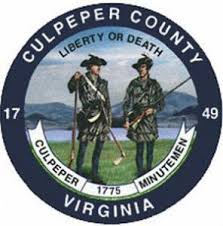 Culpeper Volunteers is a pro-bono training drive by Max Velocity Tactical. It is aimed primarily at residents of Culpeper County, Virginia. The purpose is to promote self-defense capability within the County.
We ran the first training event for the Culpeper Volunteers this past Sunday 12 January. It was made possible by a number of MVT Alumni showing up – this was because a number of equipment issues would have slowed training if we did not have the attentiveness of a number of alumni with the students as RSOs. It is safe to say that the event proved that training is definitely needed, mostly due to equipment shenanigans. The range day was modified and simplified from the first day of a HEAT 0.5 / HEAT 1 class and adjusted to meet the pace of the students.
I cannot emphasize more that people need to get on top of the equipment issues. Safe to say, there were a number more equipment issues than we face on a paid MVT class, because people are generally at a higher state of preparedness when they come to one. We have a compilation of notes from Scott ('First Sergeant') on the forum, and I will put the link below here. This is highly recommended reading:
Compilation of Observations on Gear / Classes by Scott (First Sergeant)
There are a number more posts in that same section of the MVT Forum:
Essential Information for MVT Classes
And the MVT forum overall is a goldmine of 'free' information which is available to you whether or not you come on a class. Please use it to get yourself set up.
More info from the Culpeper Volunteers Page:
(Page found in website top menu > training > Culpeper Volunteers)
Culpeper Volunteers started as a Facebook Group, which will continue to be used, but events posted within the MVT training calendar will become the primary organizer.
The priority of these classes will be a number of single-day introductory training events focusing on carbine (AR15) self-defense skills. As time goes on, additional classes may be organized.
Max lives in Culpeper County, Virginia. The Max Velocity Tactical training facility (Velocity Training Center – VTC) is located two hours away in Romney, WV. For those interested in classes at that location, please refer to the classes under the 'Classes' tab in the website menu. Culpeper Volunteers training events will be held at private ranges in Culpeper County.
Class dates will be published on the MVT Training Calendar, and announced on the Culpeper Volunteers FB page. If you are interested in attending:
Ensure you have the equipment listed below.
Preference is for Culpeper County Residents. If you are from nearby, you may get a space available.
Email to max@maxvelocitytactical.com with your training request and place of residence.
Equipment for a basic range day:
AR15 (5.56) rifle (AR platform only).
(Ensure your rifle is well lubed, bring lube and if in doubt we will take care of it for you).
300 (approx) 5.56 rounds.
6 x 30 round magazines.
Load bearing equipment i.e. chest rig or belt pouches to carry at least 2 magazines.
Eye protection
Ear protection – preferably electronic, such as Howard Leight.
Lunch / snacks / water / hydration.
Appropriate clothing for the weather.
You will be expected to take kneeling and standing positions.
The day will be an introduction to safety, weapon manipulation, stoppage / malfunction clearance, shooting positions, and progression will depend on the base standard of those attending.