Review: Defensive Concealed Handgun - December 2016: Jennifer
Above: Drills during Defensive Concealed Handgun
I have had my conceal carry permit for many years, but never carried. I never felt as if I were prepared and comfortable with the physical aspects as well the responsibility of such a privilege. After my husband told me about the MVT class, I decided to take the chance that I would finally feel educated on responsible carrying and feel more at ease with my handgun. I signed up for and attended the December 3-4, 2016 class. It was truly and eye opening experience! I learned more than I ever realized I would. The "lecture" time on safety, equipment, etc. were the perfect foundation for the actual range time. I felt as if I, with very limited range time and rounds fired, was taught good form while learning safe practices. The instructor began with everyone on the same level and worked at moving us forward at a good pace while we mastered the techniques. Each new exercise built on the last. One of the most important times in the class for me was when the instructor spoke on the responsibility of carrying a gun. It was very sobering! Every person thinking of carrying a weapon should hear it. To be honest, at first I was very nervous but the "fellas" in the class all took me under their wing and made me feel like one of the team. Being the only lady and the one with the least amount of experience disappeared from my mind and I was able to concentrate on what I was there for. By the end of the weekend, I was able to feel confident that if my gun jammed, needed reloading, or had to be reloaded or shot with one hand that I did't need to rely on anyone but myself. I can now do those things without fear or concern. I plan to get more range time in and practice the exercises we learned. I hope to go back for more classes in the future (watch out First Sergeant). Thanks to the instructor, First Sergeant Scott and to the "fellas" for a great weekend and for helping me to obtain my goals. I definitely would and already have recommended this class to anyone who owns or is considering owning a handgun!
Above: Scott runs Combat Rifle Skills
Information on upcoming Defensive Concealed Handgun and Combat Rifle Skills Classes can be found at the link below:
---
___
___
___

Multi-Class / MVT Review: El Lobo
_______________
Review: Defensive Concealed Handgun December 2016: Sean
---
_______________
Review: Rifle Skills / Combat Team Tactics Nov 2016: Jon W
I attended the
Rifle Skills (RS)
+
Combat Team Tactics (CTT)
class on Nov. 17-20. I've been following Max for a number of years and finally the stars aligned to allow me to attend my first class. From the very beginning MVT demonstrated itself to be a training facility in a league of its own. I was told on day one that "No plan survives first contact with Max." This proved to be exactly the case. I'm not new to the tactical world (although I'm not exactly experienced either) but my previous training was not nearly to the level of quality that Max provides. I'm going to review the Class/curriculum, the instructors, and then gear, in that order. The Class: What struck me first was the focus of the instruction. Specifically, to quote Max "It's not all about you." Every other place I've trained has a "me first" focus, which isn't necessarily a bad thing at first. After all, if you're going to be able to function in a tactical environment, you have to be able to make sure you're able to run your own weapon/gear and not be dead weight to your team. Having said that, to be able to run your weapon is not necessarily to be able to fight. You can pirouette around blue barrels all day, driving your AR as "high speed" as you want, but at the end of the day that just isn't enough; you have to be able to "Move, Shoot, AND communicate." Shooting and moving is great fun, and you can get great instruction on those two things a number of places. Max, however, teaches you to do so while communicating, and it is striking just how easy this isn't. He doesn't leave you without instruction on how to run your weapon; the first day (or first two if you take the Rifle Skills, which I highly recommend) is spent learning just that. Nor is the weapons instruction wanting; quite the opposite. Max managed to squeeze more in to a single day of instruction than I've gotten
in four days
at other schools (looking at you, Front Sight). What sets MVT apart is that it doesn't stop there – that's just the foundation for the real meat of the course.
The name of the course is Combat Team Tactics, and the word "team" should be given special emphasis. At no point in the last two days do you do anything alone, which forces you to break outside your own shell and work as a member of a team. Any issues with communication become immediately apparent, as I found out. My buddy and I had issues communicating, and those issues, which seemed small on their own, translated into severe problems any time we tried to do anything. The breakdown of communication between me and my buddy translated to communication problems between our buddy pair and the other pair in our team, which in turn prevented the successful completion of a number of maneuvers. There is no way to practice this outside actually training as a team, and the environment at MVT is perfect for doing just that. Max and co-instructor John worked safety very well and made sure nobody was ever in danger, and gave excellent feedback as to just where the communication problems started. The drills aren't complicated, or even difficult in and of themselves, which allows you to focus on working within your team to accomplish an objective. The drills forced me to stop focusing on only myself/running my weapon, and to pay attention to my buddy. Bad habits reinforced by standard square range "blue barrel" drills (where the only person you care about is you and the targets never surprise you) began to be overwritten. The necessity of communication, its difficulty as well as ways to make it happen under stress and around noise, was definitely my largest take-away.
Another thing worth mentioning is the seriousness with which MVT approaches each exercise. Their goal is not to get you to score better on a test, or some such. Max said more than once that he's preparing people for combat, and that's serious business. As such, he expects you to approach it with some gravity. You aren't there to prove something to your friend, and you aren't there to feel cool; you're there to learn how to defend yourself and your team against a determined and trained enemy. It's easy to fall into the trap of "gaming the range," where your focus is on a better time/score/etc., but gaming doesn't work in combat, where the enemy is concealed and sometimes surprises you. There were a couple times when a target popped out unexpectedly and had to be engaged. On one drill, I "scanned" for enemy targets and, seeing none, broke cover no more than 25 yards away from an enemy who would have smoked me had he been real, teaching me the lesson of actually scanning and not "range scanning". The realism that Max brings to the table is beyond anything else I've ever seen.
About the instructors: Both instructors were of the highest quality, and demonstrated a deep and thorough knowledge of the subjects they taught. Both strictly enforced safety to the highest level, while still utilizing live fire and realistic tactical movements for the students. At no point did I ever feel unsafe, nor did I witness any kind of dangerous situation. Safety violations were immediately caught and ruthlessly purged. As I said before, Max approaches the training with gravity. He really wants his students to live through a combat situation, and he acts like it. As such, he is ruthless with his critiques. I took it as a form of "tough love" if you will. In a real fight, the price of a mistake is death; compared to that, getting your hide chewed out by Max isn't really all that bad, and it drums the right way to do things deep into your skull. Max doesn't just teach shooting, or drills, he teaches battle. Be prepared to accept it as such. John was excellent as well, highlighting many teaching points with recent real-world experience. Both John and Max made an excellent teaching team.
Above: John
Regarding Gear; I showed up with what I thought was quality gear (Tactical Tailor) and while it was good for what it was, the gear made at MVT is lightyears ahead. On day two I switched to a
MVT Patrol Rig in 5.5
6 and I will never look back. I don't endorse lightly, but the MVT rig is the best. It is extremely comfortable, offers lightning fast reloads with no Velcro-flap/bungee-loop hassle. Retention is solid-mags won't fall out and can be easily returned one-handed to their slots without looking. I could go on and on and on, but there's really nothing more to say than that.
Above: MVT 556 Patrol Rig
I'll close by saying this. If you want to learn to shoot, just about anywhere will do. If you want to learn to fight, go see Max. He doesn't disappoint. Jon W
_______________
___
___
___

___
_______________
Review: Combat Rifle Skills, MVT West, Spokane WA, Nov 2016: HiDesertRat
I attended the
Combat Rifle Skills (CRS)
at
MVT/West, Spokane, WA
almost two weeks ago. Our trainer was Chris, former Army Ranger whom I first met at MVT/WV 2 years ago (TC3, CR/CD, CP). He is a great instructor who is a wealth of information about gear, procedures, tactical movement etc and offered many suggestions and guidance to folks with a casual, professional demeanor. Two years is a long time, and as Max has said numerous times, what we learn at MVT are skills that are perishable. It can't be 'one and done'. Serous learning never is. The site is in its infancy stage, currently just a square range, but a huge hill overlooks the range. I can hear the PT gods already admonishing everyone to get in shape. My legs ached just looking up that hillside. It will be a great site for developing CTT, CP, and whatever else the future holds.
Above: Chris
The class started out with safety i.e. muzzle control, use of safety, awareness of others, progressed to zeroing of the rifle, clearance of weapon malfunctions, types of fire, movement (head, body, weapon), and much more. Eventually we got into shoot, move, communicate with a buddy. Multiple target engagement, use of cover and shooting strong/weak side. So much more, you just have to take the class to find out.
I showed up with a MVT Patrol Chest Rig and battle belt lite. As the chest rig had only arrived a few days earlier, I had no opportunity to really consider how it would change my movements i.e. reloads etc from my earlier experience with a BB only. I felt awkward at first, but then came to appreciate it as time wore on. As anyone who goes through MVT knows, they will change placement of pouches, gear or remove them, whatever, as training progresses until one feels it works. Also, first time use of a sling was added to the mix. In my estimation it is a double edged sword. Yes, it makes carrying a rifle easier, frees up your hands for other tasks, but I found it also interfered with mag reloads at times and transition to the support side. It took some getting used to. You quickly realize that equipment, no matter the type, always has consequences, most unrealized unless you train, and most people don't train. Finding out during the fight is too late.
Above: MVT 556 Patrol Rig
It is astounding that civilians have access to such a knowledge base and not be in the armed forces. Truly, the MVT training experience is worth all the effort. And in the process you learn vital skills, challenge yourself and the bonus of meeting likewise individuals/ citizens who mirror your ideals. I had a great time and look forward to returning when other classes open up.
______________
Note: The Schedule for MVT West for 2017 is not yet up. We are looking to add CTT to the current CRS offering. Keep an eye out here.
___

___
___
___
___
_______________
Review: Combat Rifle Skills, Missouri: Jess
Review: Combat Rifle Skills, Missouri: Jess
I recently had an opportunity to train with Max during a weekend
Combat Rifle Skills class
. This was my second time to train with him. I went through
Combat Team Tactics (CTT)
and
Combat Patrol (CP)
back in July as a part of a
private class
. I have to say this training isn't just for men. I am a wife and a mother and for me it was a great opportunity to prove to myself, that in my husband's absence, I could confidently and independently handle my rifle and protect my children and my home. Max's most crucial piece of advice is "only go as fast as you can go". It's not about being first to complete a drill, it's about retaining and effectively applying the information. Safety is always number one. One thing that sets him apart for me is he is able to tailor his training to anyone's skill set while keeping everyone engaged without leaving anyone behind. Another great piece of advice is making sure you have good quality gear. I purchased the
MVT 556 Responder Chest Rig
and absolutely love it. It's more narrow across the chest and allows my arms to hang naturally at my side. During the CRS class, the majority of the participants had MVT chest rigs, there were a few who had other gear. By day two they could see the practicality of the MVT gear verses what they were using.
Above: MVT 556 Responder Rig, Multicam
As I mentioned earlier, this training isn't just for men. There were 3 other women who trained over the weekend. All did amazing, again Max is able to focus his training on the individual's skill set. Remember, only go as fast as you can go..
I am already planning more training with Max next spring. One thing that is clear from the moment you meet him is this is his passion. He's not just some hard core drill sergeant who is screaming in your face to move faster. Don't get me wrong, he's not afraid to get loud and step on your toes when necessary but he truly cares about the quality of training he provides. If you do your research, you'll see this guy is for real. -JESS
___

___
___
___
___
_______________
Review & Photos: Combat Rifle Skills 5-6 November: The Hobbit
Above: Scott instructs CRS.
MVT 556 Patrol Rig.
__________
Student Review: The Hobbit:
Having just finished the November 5-6 Combat Rifle Skills class I had a few things I would like to say. First I will highly recommend this class to anyone who is serious about learning to run an AR rifle. I don't care if you have been shooting them for years, if you have no professional training with one you will get something valuable from this course. Scott (First Sergeant) taught this course and I have to say that he made learning these skills easy. He starts each new concept with a demonstration and is willing to go through explaining what he is doing multiple times to make sure each student gets it. Then he has you practice the concepts yourself, sometimes starting with a dry rehearsal before moving to live fire. He will call you on mistakes you make during these drills but then will explain what was performed incorrectly. Before I move on I would like to address one other thing about First Sergeant. Do not be intimidated by him, going into this class I was slightly intimidated about screwing up and being "That guy" as well as being chewed out for these mistakes. Once I actually met him I realized that he is far from the bogeyman. Overall he is laid back and passionate about teaching these skills to students. Yes he will yell and you might get a nickname that will stick with you but he also jokes around and is very willing to share his experiences and thoughts with you.
Above: 14 year old female student doing really well. I was told that the MVT website / training is a little intimidating. Really?
MVT 556 Responder Rig, replacing the unworkable Chicom she showed up in.
__________
One of the first things you will learn is Malfunction drills for the AR rifle. This section right here is worth the cost of admission in and of itself. You learn how to identify each of the five major malfunctions and how to clear them. Furthermore you also learn what the common causes for the malfunctions so you can remedy the cause. Before malfunction drills you will zero your rifle. Once again First Sergeant is very helpful spending as much time as needed to help the students properly zero their rifles. You then go on to work on combat reloads and then the tactical reload. A quick tip on gear, do yourself a favor and buy a couple good quality mag pouches for the tac reload. You do not want to be fumbling around trying to reinsert a mag into a crappy pouch. (Max just so you know the Patrol Chest rig you sold me Saturday night was worth every penny and I have no buyers remorse.)
Leaving some surprises for day one I want to briefly talk about day two of the course. You will probably start out doing a quick run through of the malfunction drills to get your mind woken up. Then it is into new material. You will work on doing some "snap" shooting from behind cover as well as doing from your weak side. (Remember mechanical offset, First Sergeant frowns on you shooting through his "cover".) You will also be introduced to working as buddy pairs and fire/movement drills.
Finally I would like to thank Max for providing these classes at a top notch facility and Also Him and First Sergeant for providing their time and knowledge to teach it. These are skills you can not learn anywhere else outside of military experience and they are something well worth knowing if you are concerned about what the future may bring.
P.S. I would also like to extend a thanks to the other students I took this class with and the other students taking FoF over the weekend. You all helped make this a very informative weekend with your combined knowledge.
Above: MVT 556 Responder Rig
Above: MVT 3X Special Forces Rig
___

___
___
___
___
________________
Combat Patrol October 2016 - Student Review: Wayne
Most of us have watched our favorite movies many times. Each time, picking up new things, small references we missed or hell, maybe you finally caught a peek up the main characters skirt ;) The point is, each time you watch the SAME movie your understanding of it deepens. This was precisely my reason for attending
Combat Patrol
for a second time.
WHAT'S NEW?
The change from a 3-day to 4-day format is IMO, very smart. It allows for more teaching time and spreads the physical toll out. There are new additions to the range, including new facilities that come into play during the night recce. That, and a new, ass-kicker AI you'll meet below.
PHYSICAL FITNESS
It's simple, the more you prepare before hand, the lower the physical toll. That said, those of average PT levels can get it done at CP - especially under the longer format. And let's be honest, if you're taking the protection of your family/tribe/nation seriously, you owe it to THEM to
at least
be in sufficient shape to train, let alone win the fight.
CADRE
Instruction led by Max as usual and his mastery of the lectures is what you would expect - always well prepared and motivated. He's particularly good at getting individuals with differing abilities to perform as a group. This isn't easy. He's also become flexible to the interests of students. Great example was having an opportunity to spend a few extra hours going more in-depth into the recce process rather than stare at the stars in the patrol base. Had the good fortune to meet Max's new AI, Tommy for the first time and he is a tremendous asset. He has a deep and wide knowledge base and is genuinely passionate about passing it along - yes, even to us civies. He's truly "been there, done that" at the highest level. He might even tell you a few war stories… and try to sell you an EOTECH ;) An important point - the student/instructor level at MVT
is ridiculously advantageous to students
. Think about it. You're likely to have one instructor in a flat range class of 15-24 people - 20:1 on average. Here, it was 4:1 with 8 students. It's as hands-on as you'll get anywhere.
Above: Tommy on deployment. Tommy is the legacy of an SOF team that trained at MVT in June. Live fire and Force on Force for 10 days. These guys love to train people, it's what they do, hence Tommy is back he;ping out whenever work allows it.
GEAR
"You're not going camping." Check out the
packing list for a primer
. The first thing you'll notice when doing night ops is the sound penalty from some of your gear choices so this is great experience. One small example - I run a BCM, Gen 4 charging handle. There is a small catch release that is used to unlock it from the upper receiver. That catch release WILL catch on something (chest rig, ground obstacles, etc) and when it does, sounds exactly like a safety being clicked off - but louder! No big deal on the range but… Oh, and velcro be damned.
SUGGESTIONS/OBSERVATIONS
The night recce was the most "fun" and eye-opening portion for myself and many others in the group. Would love to have an opportunity to do 2 of them, swapping objectives from the previous night.
It looks like the Frankengun admonishment is working - I didn't see any rifle issues the entire class. Probably because there weren't any AKs ;) Lot's of quality sticks.
Thanks to the OPFOR team on the night recce. They were an important part of that night's learning process - particularly seeing the impact of relatively inexpensive thermal technology (see video, below, from the class).
As always with MVT classes, they attract quality people. This group was no different. You're not just learning from the instructors here.
TAKEAWAY
It's well known that shooting is a depreciating skill set - you have to keep at it. I practice at least every 2 weeks with a fairly professional group - it's organized with individual drills the product of probably over 100 flat range classes throughout the group. My technical shooting skills have naturally improved with all the quality practice.
Yet, shooting and moving with a team
(if you need to but can't do this, you'll likely die alone)
is a completely different animal
. The entire reason I attended MVT again was validated during our first team movement on day 1. We all generally sucked at it. Me included. But progress came quickly and the "light came back on" where by day 4 we had not only refreshed the old skills but added new ones that now need sharpening. You don't go to a gym once and expect fat biceps, why would you think training to protect your family/tribe/nation is any different? Wayne
_______________
Combat Patrol Oct 2016 - Student Review: Eric
The good:
Max seems to continually develop and refine his classes. Honing classes ensures that the content stays sharp, relevant and easily understood. It eludes stagnation and allays student anxiety.
The day one refresher/review of the skills learned at Combat Team Tactics (CTT). This is absolutely vital to the Combat Patrol (CP) class as we move into environments that the students need to be focused on, and accountable for, their safety.
The lecture portions of class are thorough and thoughtful. These add vital context and refines the utility of the upcoming drills. Additionally, Max has placed lectures smartly throughout the class which gives the students' time to physically and mentally recover from the previous drill(s), absorb the lesson, and prepare for the next exercise.
Max's teaching method is fantastic. He uses the traditional explain, demonstrate, practice and exercise method of instruction. He will also add in a summary of the last exercise, giving the students feedback on details they may have missed as well as well-deserved reprimands for safety violations that the student may not have observed. He is very alert and aware and has a great ability to recall how well or poorly the drill went.
Time is not wasted.
What I learned:
I over-prepared. I had way too much gear. I had three sets of clothing, I needed two at most. I had three pairs of boots, again two was a lot. This came from my previous experience in the Army Reserves, which is big Army oriented in that you are going out as a brigade or battalion, not a small patrol squad. My excess gear stayed in my vehicle or motel room.
I had more food than I needed. I had 8 MRE's with me, I needed at most 5.
The ten dollar butane burner with self-contained piezo ignitor is one of the best purchases I made. The 17oz. butane can is too big.
Ponchos are fine but bashas are better, however, under nods, I noticed that the multicam bashas looked like white rectangles, while the poncho's camo, particularly the black elements, is still observable and therefore functional.
The medium ALICE pack is too small. A large one is fine. This is important if you need to carry recovered items and/or your rain gear. Additionally, the large makes repacking your gear easier. I may have been able to do without the frame which was a nuisance riding on my battle belt.
A patrol pack is not a hiking/camping pack. The mindsets are different. In patrol, your focus is on rapid deployment and rapid pack. Hiking is more about compartmentalization. The difference is time. Patrol is time sensitive, hiking is a leisure activity. Time spent repacking compartmentalized gear is laborious and a risk to you and your team.
50° is colder than you think and warmer than it sounds.
The Klymit Static V sleeping pad is bigger than I needed. But I already had it and it packed well in my bivy cover. However, I folded over some of the extra length and made a pillow. This was awesome.
I forgot wet wipes and powder. Though, not much of an issue for this activity, they would have been niceties.
Try not to let the terrain push you around when moving on an objective. I was pushing to the left when the hill rose on my right, dragging my buddy pair closer to the other pair. Conversely, on another drill, I over compensated by pushing too far away from the other team. Mind your gaps and stay in lane.
I got myself out of Ivan enough to use left handed shots around cover and to check on my teammates while conducting fire. This is a big step for me as it elevated my awareness of my-self, my environment and my situation.
When communicating to the other buddy pair, repeating statements helps to ensure the message is received. This is especially useful during live fire exercises, in particular when weapons are down.
I harbored too much anxiety about the class. There were more than two attendees who were over 60 years old. They did very well. If they can do it, I have little doubt that a 20 something can do it.
In the course of planning to get to your objective, don't forget to plan what you do on your objective. We passed on not being compromised; we failed on not identifying a separated enemy encampment.
What I need to improve:
Communication. I told my weapon several times that it had a malfunction, however, my team likely did not know about it. Turn your head and communicate.
Sunscreen and bug repellant. I still got some sun on my face, despite the trees and autumn weather.
Weapons handling can always be improved, though I observed that I was more often automatically performing some actions such as applying the safety when bringing my rifle off target. We should always strive for and work toward perfection. I can do this on the square range.
Gear selection and vetting. This is tough, because good gear is expensive and a bad purchase may not be refundable. For instance, I didn't buy a ruck pack because I wanted to see what the other students in class were doing. So I used an old medium ALICE pack. While it worked, I am now better versed on what to look for in a new pack.
The MVT versa rig is nice and flexible, but I felt it was too wide. But after four days in it, it works great.
Knee pads are worth their weight in gold. Try to find good ones.
Night Vision Devices (NVD) are worth their weight in gold. Even my gen-one Armasight Spark Core worked great. Moonlight is better than an IR illuminator because the moonlight lets you see depth.
Other concerns: After reviewing my notes, I noticed that sometimes the lectures push into other topics then rebound. It's not rabbit-holing, as that is full divergence. This is difficult to follow sometimes. Sometimes it's necessary to ensure fine details are covered in a subject. Max is still one of the best instructors I have encountered.
___
___
___
___
________________
MVT Run n Gun Sept 2016 Student Review: BobsyourUncle
MVT RUN AND GUN
SEPT 30 2016 Wow, it was super awesome!!…. I nearly puked on the first hill. It was very tough. I ran with 26 pounds of gear, which did not include rifle, 6 mags, pistol and pistol mag… so maybe 35 pounds total. I was the slowest runner (walker…) my time was 1 hour 35 minutes and the fastest guy.. Jon who is in his 50s and runs all the time completed it in 47 minutes….he is a gazelle. It was an awesome course, across creek beds, and logs… great fun. I was smoked though. It was raining so my glasses were super fogged… Takeaways for me: run more… like every other day, with cross training (biking on alternate days) buy Max's
training plan
….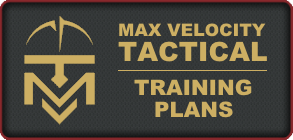 Wear less on the run… I wore a lite rain jacket and overheated myself (even though 1st Sgt had said to wear less clothes). Whatever 1st Sgt says, just do it… Put antifog on glasses beforehand. Practice running with ear plugs in…. as with earplugs in I sounded like I was huffing more than I really was… or don't wear gloves and put the ear pro in just before you get to the shooting stage.
I would like to get some elastic cummerbund straps for my plate carrier as it was constricting my chest and making it harder to breath. I would run (walk briskly) and hold the carrier away from my chest to try to catch my breath… Remember your target number and only shoot at yours… in my exhausted and fogged state… I started shooting at target number 5 instead of number 7, before Max gently corrected me…"What FRICKEN target are you shooting at!!!???" (sorry number 5 for the extra bull's eyes…)
Why I was nervous about participating: I am not a super runner, (yet) and I did not want to embarrass myself by being the slowest on the course… Well after everyone else left me in the dust, I was pretty much on my own, and it got me thinking, "What if this was for real? What if I was I was out patrolling two miles from my house, and I hear the bad guys shooting up my place, and I had to run back to rescue my son?" That fired me up and gave me a burst of energy. After all this was a "best effort" event and if I was doing my best, then I will be satisfied. It was a great run and I am glad I completed it. It was eye opening to how much more training I need to do to get into better shape…I can always improve. BobsyourUncle
Note:
It is a 4 mile route over challenging terrain. There is shoot station at the midway point, included in the time. At the end of the run, after times are taken, the final shoot is completed in groups. It simulates an attack, in a very flat range fashion.
More info HERE.
_______________
Force on Force Team Tactics October 1-2 2016 Student Review: Mike
Force on Force Team Tactics
October 1-2 2016 Review: Mike This was my second time taking the Force on Force Team Tactics class offered by MVT. I had a blast. The class was full with 18 students and two instructors (cadre). Over half of the class was a single group from the Florida, Georgia area; AKA "The Swampdogs". The rest of the class was made up of other MVT alumni from all over the East Coast – plus one ex-Canadian! (You know who you are EH!) This was the second time the class was run and it had improved greatly since the first iteration. This is one of the things I love the most about MVT – it's always evolving!
The format for the class was as follows: Day one started with admin (distribution of ammo, loading of mags, safety brief, etc.) It was then followed by about an hour of refresher instruction in SUT movements. (i.e. bounding forward, bounding back, peel right, peel left, etc.) Basic hand signals were also covered as well. Then we headed into the hills for two scenarios before lunch. Followed by 2-4 scenarios after lunch. Each scenario was a capture flag style game. Each squad (Swampdogs vs. Deplorables) started at separate locations; 300 to 400 yards apart, as the crow flies. However, as the crow flies is drastically different than what we get to deal with at ground level. Each squad was split into two teams of 4 with an additional squad leader. Each 4 man team placed one of its members as a team leader. Each team leader and squad leader received a map. No input was received from the cadre during this phase. Each squad and team leader came up with their own plan and executed it. Once each squad was ready the signal was given and the two squads began the exercise. Each cadre followed their squad to watch the action unfold and could therefore critique after the scenario ended. At the end of each scenario the cadre ran through what each saw from their point of view. They gave credit to those who did well and pointers to those who needed it. No one had their feelings hurt because of the corrections given by the cadre. Every correction was done in a professional manner with a few jokes thrown into the mix. Every correction was based upon real world experience. For example – when I was squad leader I placed myself too far away from each team and was easily recognizable by the opposition. According to the cadre "[I] was the first guy they'd shoot!"
Day two started out with two scenarios of 13 attackers hitting a base filled with 5 defenders. The attackers were broken into 3 teams of 4 and one squad leader. This scenario was a blast. After lunch we played 2-3 more scenarios just like we did on day one. Everyone performed much better on day two. Some were tired but the knowledge gained from just one day of FoF garnered a lot of experience. Some of the dumber actions which occurred on day one were not repeated on day two. A lot of people may look at this class and think "Hey this is just paintball with AR's". Well I've played paintball for years and this is nothing like a paintball game. No paintball game actually uses tactics. The only ones which come close are speedball games and those players go through 1000 rounds a game and are shooting at each other immediately. This class uses only SUT. Never once did anyone not use SUT. It just doesn't work very well. You have a very limited number of rounds for the entire weekend. You tend to get thrifty with the rounds – just like you would in real life should you ever go "hot". In fact, there were several games I didn't fire any shots or no more than half a mag. (Those games I was either a squad leader, or died quickly).
Some lessons learned were as follows:
Try and avoid franken guns – several of these went down continuously all weekend. Luckily several people brought spares and could loan them out.
Plates are good to run – I died once where plates would have "saved" me.
Bring your own protective face mask, goggles, etc.

Goggles fogged up because of temperature and humidity. – come up with a way to reduce that.
Practice sighting your rifle with the protective gear on. – I run an ACOG and I had to cant my rifle about 30 degrees to see through the scope.

No plan survives "CONTACT!". Being able to adapt to a situation is key. Fighting with a buddy you are familiar with is so much easier than someone you just met.
Volunteer to be a squad and team leader. Even if you think you'll suck at it. DO IT! It's the only way to learn.
If using radios, make sure they work and your teammates can hear you.
I have two bruises from the weekend – one on my knee where I wacked a tree root and one on my back (had I been wearing my plates – I would not have that bruise) I've had far worse bruises playing paintball. I'm taking this class again in November and every chance I can. Making Ivan go down is fun and all but when someone is shooting back at you is the best way to learn. Cover versus concealment are drastically different when rounds are zipping at you.
_______________
Force on Force Team Tactics 1-2 Oct 2016 Student Review: Brian from Georgia
Force on Force Team Tactics
1-2 Oct 2016 Student Review: Brian from Georgia BLUF: Max Velocity Tactical teaches a progression of light infantry tactics for civilians. It starts with
Combat Rifle Skills
and moves up through
Combat Team Tactics
,
Combat Patrol
and on to
Force on Force Team Tactics
. Short of signing up in a fighting unit, you won't find this level and quality of professional training anywhere else. If you believe we are living in dangerous times that might require skill at arms to protect your loved ones, you need to get to the Force on Force class. I previously attended MVT's Combat Rifle / Contact Drills (now Combat Team Tactics) and Combat Patrol in 2013 and 2014, respectively. I have trained with a group of friends regularly since then for maintenance. When MVT offered Force on Force Team Tactics with UTM Man Marker rounds, our group decided we needed to make the trip back to WV.
In Force on Force, MVT uses UTM Man Marker rounds. A special bolt is used in your own AR to propel a lightweight plastic pellet at a little under 400 feet per second. With a 50 yard effective range, the rounds feel like a bee sting at close range with thin clothing. The pain level is low at distance with two layers of clothing, but you know when you get hit. Incentive to use effective tactics and cover so you won't get hit. There are no prerequisites for Force on Force but you will get much more out of the class if you take Combat Team Tactics and Combat Patrol first. You'll be part of a 9-man squad facing same. The squad that wins every time is the squad that employs solid small unit tactics. Each exercise is structured in "capture the flag" style where you defend and attack separate objectives. Effective mission planning, understanding terrain and application of fire and maneuver and flanking are what it's all about. This is where it all hits home. Shooting at stationary pop-up targets is a great way to learn team tactics. But when the targets shoot and move and maneuver against you, it's a whole 'nother thing.
On Saturday
, we did four separate exercises after we loosened up with rehearsals. Every exercise was a learning experience in itself. The recurring theme was simple, though: the team that wins is the team that aggressively applies solid light infantry tactics. Fire and maneuver, attack from the flank and support by fire takes the objective every time. After each engagement, Max and First Sergeant gave feedback for both teams to identify what went well and what needed improvement.
Sunday
started out with a full 13-man squad attack against entrenched OPFOR. Teams were mixed to give a different perspective to students. Enemy positions were located in depth and sited in a way that prohibited steam-rolling a single bunker. It took solid leadership and textbook execution to take the objective with minimal casualties. This exercise was repeated with different leaders to drive the lessons home. This part of the class was perhaps the most beneficial to many. That was due to detailed, constructive criticism given to the class immediately following the drills.
The previous teams were regrouped for two final exercises
Sunday
afternoon. It was evident that the teams were applying what we learned. Both team employed effective tactics that resulted in an interesting ebb and flow of battle. Force on Force is an excellent progression of light infantry tactics that build on the Combat Team Tactics and Combat Patrol building blocks. I would sell spare firearms to attend it if I was short on cash. It's that beneficial. After a two-year absence, it's obvious that the quality of instruction has continued to improve. If you are wondering what to take after CTT and CP, this class is it. If you are truly serious about preparing for uncertain times, Force on Force is a must-take class. Max will have a hard time topping this one. Brian from Georgia
_______________
Max:
Challenge accepted! I may top this with the week long Combat Leader Class I am cooking up for next April. Also, I just scheduled another FoFTT for December 10-11: '
Christmas Force on Force Extravaganza!
' You
DO NOT
need to be an alumni to attend this. I know this has caused a level of misgiving among alumni, with questions raised over the level of training, but if you have had tactical training elsewhere, military or another tactical school, and you want to come and learn, you are welcome. I am personally convinced that there is a level of delusions, denial out there, that when the hammer drops , you will rise to the occasion. A level of false hope that all will be ok. Do not make your mistakes when it counts, but make them in training, in the learning environment of MVT. A small basic example with equipment alone, example is the number of FrankenAR's that simply fail on the ranges, in simulated combat conditions, but they were fine when you were shooting them off the bench. Learn in training, make your mistakes in a constructive learning environment, not when you and your family's lives are at stake.
___
___
___
_______________
Rifle Skills, Night Fighting, Combat Team Tactics Review Sept 2016: Chris

What a great experience, which I look forward to repeating. The instruction was truly enlightening as I was unfamiliar with combat team tactics in a woodland environment. Differing significantly from individual tactical training, I have gained a greater appreciation for traversing terrain, physical conditioning needs and team engagement, communication and movement through the class. The instructors were superb. Their teaching was backed by real world experience, not theoretical nonsense nor bravado based opinion. They were firm, kept safety at the forefront yet were understanding and respectful to students who were new to their ranks. I guess I should not be so surprised, as true warriors and masters are humble in their craft yet ever confident in their performance, and this was certainly the case with Max, Chris and Scott. I'm not sure if it was the specific class or what, but I felt a great camaraderie with Max, the cadre, and my fellow classmates that will/have extended beyond the class.
Exposure to hands-on execution of instruction, a knowledgeable cadre of instructors, clear yet comprehensive curriculum and great facilities made it one of the best learning experiences I have come encountered. The amount of knowledge is significant and will challenge any novice, and for greater mastery, additional repetitions of the elements will be required, even challenging the veteran. The curriculum is very rich with comprehensive exposure to experienced backed TTPs yet compacted into a short time frame. So whether it's the first time or a repeat of the class, I am sure I will learn something new each time. This was a great 4 days and frankly the value in what was learned is worth double or more in price. I have found no greater value in tactical instruction than Max Velocity Tactical and have already signed up for my next class (Combat Rifle Skills). MVT - 2016 Sept - RS, NODF, CTT Chris Virginia -Sic Semper Tyrannis
___
___
___
_______________
Rifle Skills / Night Firing / Combat Team Tactics 15-19 SEP 2016 Student Review – Vic
Rifle Skills
/
Night Firing
/
Combat Team Tactics
15-19 SEP 2016 Student Review - Vic I attended this training with my son to learn how to operate as a team (incidentally, every one of the guys in this class was there to learn and we gelled as a team almost immediately. My 16 year old son noticed that he was accepted like everyone else…good on you guys!). In his books and blog, Max makes (and history confirms) a case that team tactics/skills are essential to surviving a fight against multiple bad guys. Combat Team Tactics (CTT) and the Night Firing courses were all about that. The Rifle Skills (RS) course, as the title implies, concentrated on operating the fighting carbine. The instructor cadre (Max, 1st Sgt, Chris) were first rate. Their skill sets and real-world experience are directly related to what they teach, but just as important, is their ability to teach what they know. I served 28 years in the military and have experienced many highly skilled people who just were not equipped to pass on to others what they knew. Max and his guys don't have that problem. They were able to get their points across to an old guy (53) like myself while connecting with my youngster (16) at the same time. Rifle Skills This was conducted on the square range and was much more comprehensive than I expected. Of course it included the basics: safety rules/safe gun handling, manual of arms, sighting in, etc. What really set it apart, for me (my son agrees), was the segment on malfunction clearing (i.e. keeping the gun in the fight). We were taught drills that can clear several types of malfunctions (keeping it simple) and a technique to clear a bolt override that was worth the price of admission.
Night Firing The title doesn't do this course justice. It was, indeed, night firing but included so much more: basic equipment setup, sighting in the aiming laser, gun handling drills and a planned attack on an enemy position based on a SHTF scenario. The fact that we used our personal equipment and the addition of the scenario-based attack, were big selling points for me; most night firing courses require the use of their school's equipment and do not bring everything together (i.e. navigating as a team to an enemy position followed by a full on attack, all under NODs...awesome training!). Also, 1st Sgt and Chris gave us several technical limitations of NODs and limitations on their tactical use (they made the case that "NODs are not the end-all-be-all" that some think they are).
Combat Team Tactics The first day of CTT took place on the square range and concentrated on immediate action/contact drills, movement drills and basic team tactics. The next two days were held on the tactical ranges. Max was still recovering from surgery but was able to do most of the academic instruction while Chris and 1st Sgt led the hands-on portions. A white board and magnets (symbolizing team members and enemy) were used to help visualize movements, tactics, etc. Most of the training revolved around fire & movement (that's the point); contact drills, hasty attacks, and break contact drills were done as buddy pairs and 4-man squads. The final evolution was a planned attack involving two squads (one made contact and remained in contact while the other flanked the enemy position. The enemy position was set up in depth so the fight through was quite realistic (or, at least, as realistic as this type of training can be…MVT does offer Force-On-Force training).
Equipment/Kit I purchased two MVT Versa Chest Rigs (for my son & me) because they looked like quality kit. We used them throughout the four days of training and tried many different adjustments (low on waist to high on chest and everything in between) to see what worked best for each of us. Incidentally, these things have a huge range of adjustability (my son is 5' 10" and 135 lbs while I'm 5' 7" and 170 lbs…lots of leftover adjustment in either direction) We even intentionally misloaded the rigs (3 loaded mags on one side, none on the other) to test load shifting. We didn't notice any discomfort whatsoever and the load balance was excellent. Wear was very good (during CTT we spent considerable time diving onto our bellies, crawling along rocks and roots) and the material and stitching held up beautifully. Also, the pouches hold mags tightly, even while getting physical, yet allow very fast removal. My son and I both agree that the Versa Rigs performed flawlessly. I was so impressed that I recommended the Versa Rig to a friend who was looking for a high quality chest rig. He had me buy one for him while I was at MVT. He agrees the quality is excellent and fit and load distribution is outstanding. NOTE: No one at MVT asked me to review this gear and certainly didn't influence my observations (to the best of my knowledge none of them knew I'd add this in the review…I'm just passing along a hot tip on quality kit).
Observations It really is a good idea to read Max's book Contact! prior to taking this course (I'm currently rereading it, to reinforce what I learned during training and to help me set up practice sessions). The manual and the training go hand-in-hand but please don't think you can just read the book and consider yourself good to go…you need to be trained by competent instructors. That's where MVT comes in. Max and his instructors did an excellent job of transferring their considerable knowledge to us during the academic lessons. Their experience allowed them to read situations as they unfolded during the live-fire portions of the training and they made real-time corrections, as needed, to keep everyone safe and to ensure maximum training effect. During the debriefs, which occurred after each evolution, they diagnosed individual and team errors and gave feedback on how to correct them. They also highlighted those things done right.
Regular PT would be a big help in preparing for this kind of training. The MVT training area is one big hill, or at least it seemed that way. My strength was up to the task but my cardio was a little lacking (I'll be more fit next time). I have two past injuries (broken back & broken elbow) which slowed me down at times. But I was still able to get down to prone during each advance/bound. MVT does allow taking a knee to simulate cover, but I was determined to test my limits. The point is that you should not let prior injuries dissuade you from this challenge. I'm sure if you contact Max with your particular needs he'll let you know if you should make the attempt. All-in-all these courses were an excellent investment and an experience that my son & I will be talking about for quite a while. The lessons learned at MVT will definitely be part of our regular practice sessions from now on.
___
___
___
_______________
Student Review: Defensive Concealed Handgun: Aug 20-21 2016: Chris
MVT
Defensive Concealed Handgun (DCH)
Aug 20-21
Instructed by Scott ('First Sergeant') at Max Velocity Tactical I have been carrying a handgun since 1994, when I got out of the Marine Corps. This was my first time training at MVT, but I have had some prior handgun training. I believe that anyone who has a CCW should take training classes, the basic license class is just not enough. You just don't know what you don't know. This is a deadly serious responsibility carrying a gun, and you should pursue as much training as you can to try to achieve and then maintain a level of competence. This class starts at the basics. No matter what skill level you think you are, there is always something to learn by doing the basics. I also believe there are no advanced techniques, only the basics done very well. The force on force drills at the end of the second day really bring it all together. Thinking and shooting is way harder than just trigger pulling. I was surprised at how much training we got done in the 2 days, that speaks to a very efficiently run range and a solid lesson plan. Regarding safety, I have been on a training range and seen a person shot, it is not something I ever want to do again. Due to this I am absolutely serious about range safety, and I was very impressed at how Scott ran his range. Little details on how a drill is taught and conducted can have huge impacts on the safety level, and the methods used at MVT are very refined and maximize safety while still teaching lessons. The way that the Tueller Drill was conducted is a good example of this focus on safety. Scott gave several different talks throughout the training days about gear, mindset, and tactics that were very informative and based on a vast level of experience. His depth of knowledge easily went from quoting Col Cooper, to then discussing the latest fads on YouTube. He also made himself available to his students for any questions they may have in the future, that's a very sincere level of dedication from a teacher to his students and it seriously impressed me. I have since taken another 3 days of training at MVT and remain impressed at the high level of quality, and the solid value of the training received. Also, make sure to join the
MVT forum
, it's only $25 yr and forum members get to park in the VIP parking lot, complimentary coffee, and free WiFi. Chris
Next DCH Class: December 3-4 at the VTC, Romney, WV.
___
___
___
_______________
Student Review: Defensive Concealed Handgun 3-4 Sep 2016: Aegiale (Wife)
Above Photo: Not Aegiale! (Library Photo)
Student Review: Defensive Concealed Handgun 3-4 Sep 2016: Aegiale (Wife) This is my review of
Defensive Concealed Handgun (DCH)
. I went to the course with my husband, who had been to prior MVT courses. I grew up around firearms but had never spent much time shooting. Due to changes in my life, I felt it was time for me to start to learn how to shoot a handgun and use it to protect myself and my family if needed. The course was amazing. Scott (the instructor) started with the basics, and tailored the instruction to the level of the participants. Despite the fact that I was the least experienced in the group, Scott took his time and managed to balance the needs of the group and our individual needs. He would watch us individually and provide specific instruction on how to improve. I did not feel singled out as a woman, nor did I feel talked down to. The course had a lot of useful practical information. I learned how to take a gun from concealment to target, and got a ton of repetition which helped me become more comfortable with my firearm. The airsoft drills where enlightening about how hard it is to make the choice to shoot or not shoot when under pressure. Scott had a lot of good information specific to women, such as issues with off body carry, specific carry styles and equipment that has worked for other women Scott had worked with etc. Overall the course was a fantastic experience for me, and I feel more comfortable carrying and using a firearm then I did before taking the course. I took home a lot of practical drills to practice, which will improve my ability to defend myself if need be. I would recommend the course to any woman who might be interested in carrying a firearm.
Next DCH Class: 3-4 December 2016. Location: VTC, West Virginia
_______________
Student Review: Combat Rifle Skills (Private, Virginia) 10-11 Sep 2016: Charlie
Review from Charlie
Combat Rifle Skills (CRS)
- September 10-11th 2016 Let me start off giving you a quick profile of my previous experience with firearms. Prior to this class my only experience with firearms consisted of a couple of weekend bouts with a .22 rifle, a single skeet shooting session, and a couple of trips to an indoor range with a 9mm pistol. I had probably shot a total of 300 rounds in my entire life. As far as a modern semi-auto rifle goes, I was as green as it gets. Scott (our instructor) started us off with a thorough review of the rifle. Pointing out the primary safety mechanisms as well as a full introduction to tearing the rifle down for cleaning and what parts were actually end user replaceable. He also spent time on reviewing the types of malfunctions inherent on this platform due to mistakes caused by the operator, bad ammo, worn magazines, etc. He went over the ways to quickly diagnose and correct the common issues with ARs and taught us to clear the malfunctions using practical drills to simulate the different scenarios. Though I started off with virtually no knowledge on the operation and mechanics of this platform, Scott worked with me and several other students individually to correct any mistakes, address any safety issues in an assertive and calm demeanor and reinforced proper fundamentals layering on his direct experience with the military to give context to why these procedures are optimal. He didn't just tell you to do an exercise a certain way, he went over exactly why the exercise should be performed this way using his personal experience to help you understand why.
For each training segment Scott did an excellent job of explaining what procedures we would be performing in great detail, demonstrating the next drill to reinforce what we would be learning during the segment, answering any questions, and providing constructive reinforcement for any mistakes made during the drills. The course also did an exceptional job of tying previous segments together with more advanced segments to layer knowledge and provide an engaging experience which made learning about the rifle and procedures clear and concise. Safety was of utmost importance throughout the course and there was no point throughout the two day class where I felt like I was in an unsafe environment. Scott kept a close eye on everyone and addressed any potential mistakes immediately in a clear and professional tone. I walked into the class with apprehension. I had no understanding of the platform and had only a very basic knowledge of general gun safety. I walked away from the class with full confidence in working with the rifle, understanding its maintenance requirements and clearing any potential malfunctions. I also learned several fundamentals working in group practice drills regarding operating in teams and basic safety principles when under these scenarios. If you're a beginner like me and are looking for a training program to learn how to safely and reliably handle a rifle, I would highly recommend this course. You will not be disappointed.
_______________
Scott adds:
The first time Charlie ever touched an AR was Saturday morning at the beginning of the class. He was using a borrowed AR, mags and chest rig. He did an excellent job during the class. For those of you that don't have any experience with the AR or have friends or family members that don't have any experience, this is the class you or they need to take. If you have experience or are a CRCD, CTT or CP alumni, you can still learn from this class. There were three alumni in the class. Training is never ending. You can't just take one class and call it good. Most don't or can't practice what they learned during a class. It is always good to take a refresher, even if it is just the basics.
Next class: Open Enrollment November 5-6, VTC, West Virginia
_______________
Student Review: Defensive Concealed Handgun August 2016: Bryan
Below is my personal opinion and review of the
Defensive Concealed Handgun (DCH) Class
I attended this past weekend: First off: I do not feel any review is complete without some background on the reviewer. The Defensive handgun class was my first professional training outside of the light training I received in the US Army many years ago. I shoot better with rifle and prefer it over handguns but also do not claim to be an expert or anything near infantry level. In the Army I qualified with the M9 pistol, M16 and M4 carbine. I recently picked up my concealed carry permit and wanted a refresher course and something more that a square range could possibly provide me. I am another one of those guys that would love to go to the range everyday but only makes it out once a month if I am lucky. My marksmanship with a handgun is not to the level I would like and I realize the only way to improve this will be to shoot more frequently, practicing and improving on the fundamentals. After meeting the other class members I quickly concluded I was one of the least skilled and experienced shooters in the class and never felt bad or at a disadvantage because of this. (Even after clipping the hostage (one scenario cardboard silhouette) or being the only one to shoot the balloon we had been instructed to avoid). The balloon was my own fault, taking an unnecessary risk with a CNS shot at my skill level. Some of the others class members had other professional training and classes before this course. After speaking with them and hearing how highly they regarded the class it reinforced my feeling that I had made the right choice to take this class. Even the veteran concealed carry folks had positive feedback and learned things in our class. Scott (our instructor) efficiently covered what I would consider a large amount of training and information, that could have easily become overwhelming, in a safe and concise way. The training was easy to digest, understand and execute. With the training I quickly went from admittedly feeling hesitant carrying with a round in the chamber, to having the confidence and worry free but still safe attitude of doing so before the end of the first day of class. With the drills we learned I feel confident with practice and time my marksmanship and then eventually my speed will improve. This is all dependent on the individual like many other things in life. You have to work and train to improve, it is not something you do once and stay sharp and fresh at (least not for me and most people I know). Many ranges have limitations and some for good "safety" reasons. I get why this is needed and do not discount shooting at a standard range however I do feel no matter how often you shoot or train at the standard range or class you would not be prepared for the every day life 360 degree range we all live in daily (scared or worried about moving or turning with a loaded gun for example). I look forward to my next class with MVT and highly recommend anyone who carries or is thinking of carrying to check it out and sign up. I can see going through the class again after I tackle some of the other classes they offer. My personal goal is not to become an expert competition shooter with a handgun but to be familiar and confident and know my own limitations with my weapon should the situation arise. Also I hope to constantly improve as I invest the time and training to do so. This was an amazing class that introduced me to some awesome people and great training! Thank you, Bryan
Student Review: Rifle Skills / Combat Team Tactics August 2016: 'Defensive'
If your equipment, rifle, mags, rigs, etc. are battle ready, reliable, and work for you. If you have a few options for rigs or are trying to figure out what works (battle belt, chest rigs, plate carrier, etc.) bring what you have or can borrow, and find out what works best. I learned a lot about my rifle and it's limits. (Yes 1st Sgt: I removed the ambi-safety). This class will show you beyond any doubt, that having quality reliable equipment is worth the investment.
PT is important, and the class will make you realize how and to what degree you need to "up your PT training". However: Do not feel you need to be in top physical shape to attend CTT. The goal is to teach you the skills, not test your stamina or tactical proficiency. Max and 1st Sgt. will push you and help you find your limits. They know, before you do, where your limits are and will tailor the instruction to help you maximize the learning experience. Even though I was sucking wind and feeling the burn; I never felt it was to a point where I would be injured or become unsafe. Learning your limits is part and working within them is part of what you learn at MVT.
Professional, direct, clear and highly valuable instruction. Yes: if you f*-up, you will get "focused instruction" to put it mildly. Learning from mistakes in a safe environment is I never took it as a personal assault. It was clear, direct and to the point, even if there were a few colorful adjectives sprinkled in ;).
______________
Student Review: Rifle Skills / Combat Team Tactics August 2016: Brad
Class Review: I took the
Rifle Skills (RS)
/
Combat Team Tactics (CTT)
classes at MVT this past week (
Aug 18-21
) and what follows is my take on the experience. I read '
Contact!'
about a year and a half ago and then several times since trying to put all of the pieces together. Then I would head out to the back of my property and "practice" what I had read. Here is what I learned: Read the book, and then get your butt to MVT for the actual training. There is a big difference between trying to figure it out yourself and having someone show / instruct you directly and correctly. My take-away from the class:
1) Buy the quality gear they suggest. My buddy (DangerMart) got part of that name for showing up to class with a super cheap red dot from a "mart" store which lasted all of two days before he went to the backup iron sights. Same for all of the Franken-guns that showed up to class, nothing but problems. Buy once, cry once!
___
___
2) PT! I wasn't in bad shape, but this type of training favors a guy / gal who will get off their butt and do the work needed behind the scenes; I will be doing a lot more PT. That said, Max and 1st Sergeant are more interested in teaching you the material than they are in hammering you, I never felt that I or anyone else was pushed physically beyond their personal capability.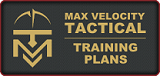 3) I can't say enough about the professionalism and attention to safety these guys give during the course.I was a little apprehensive about doing live fire drills with people I don't know or trust but it wasn't an issue. Yes, you might get a stern correction but hey you're dealing with a live weapon. When you did something right, they were quick to let you know that as well.
4) You simply can't get this type and quality of training anywhere else, why do you think Army Spec-Op teams have come to MVT before they deployed? This is not a one and done sort of thing either, you need to practice these skills so I will definitely be coming back for future classes. Was it worth the cost and driving half way across the county (all night) to attend? Definitely!
Do you and your family a favor and learn how to use your weapon in a realistic setting. Punching paper is great for sighting your weapon and drilling some basics but that is not going to cut it in a real fight where bullets are coming back your direction if you, God forbid, have to experience that. I have definitely had my eyes opened to a whole other world! I will be adding MVT to my yearly to do list, and more as time and money permit. Brad
___
___
___
___
___
___
_______________
Gear Review: MVT 556 Patrol Chest Rig: Hello Kitty
Gear review
_______________
Student Review: Combat Patrol July 2016: Bob
AAR JULY 14 – 17 COMBAT PATROL By Bob "The Old Dog" I recently attended my second Max Velocity Tactical class,
Combat Patrol
(CP), held July 14 through 17. As a former SWAT officer, I was trained in a variety of infantry related tactics that were used during operations that took place throughout my tenure with my department's full time team. It's been 13 years since I left the unit and I realized I needed to update and upgrade my skills. I attended
Combat Team Tactics (CTT)
earlier this year and
Combat Patrol
was the logical extension of that training. As in the previous CTT class, Max did not disappoint in the delivery of
Combat Patrol
. The July class was the first run of the new
four day CP format
. Day one consisted of a comprehensive review of CTT. I'm glad the change was made. It set the tone for the remainder of the class insuring all participants were up to speed on movements. Combat Patrol presented a comprehensive look at the process of planning and executing a patrol operation under austere conditions. Attention was given to the need for detailed plans and information to ensure success of the intended operation. As patrolling forms the basis of infantry tactics, the emphasis/need for planning was timely. I don't want anyone to think this class was all about lecture. After each block of instruction, Max and AI Nate, got the class up and we put the information to use in different drills and movements including practical exercises in actions on contact, planning/executing an ambush and carrying out a recce patrol. Throughout day three, the class was prepped for a tactical layover segment. This phase gave everyone a chance to participate in the preparation of an overnight position. A lot of folks found out just how heavy gear can be if you're not careful about packing. Max added some tricks of the trade including comms lines, field craft/outdoor living and passage through friendly lines. Day four started in the overnight position with a "stand to" exercise. We broke down the position then patrolled back to the class area for instruction in raid preparation and execution based on information collected during day two's recce patrols. The final exercise involved patrolling to and execution of a deliberate raid on an "enemy" position. I strongly recommend Max Velocity Tactical instruction. Max's teaching style is concise and to the point. There is little wasted time and things move along at a pace that presents information without overwhelming a student's ability to assimilate the instruction. I'm already signed up for a
2017 Texas CTT/Mobility class
and plan to attend a
force on force
session at some point. Unfortunately, I'm confident that the information and skills presented in MVT classes will be needed in the real world sooner than later.
Student Review: Missouri 6 Day Class: BK (32 year former Marine)
I recently completed a six day course of instruction here in Missouri conducted by Max which included
Combat Team Tactics
(CTT) and
Combat Patrol
(CP). "Nothing is ever as good or bad as first reported" was my mind set coming into this training as I had spent 32 years in the Marine Corps as a enlisted Marine, which had made me skeptical about the outstanding reports I had received from members of our group who had attended MTV in West Virginia. So when I was asked if I wanted to attend a course here in Missouri I initially said no. What could I gain? I grew up in the infantry handling a wide variety of weapons systems. I also served as the First Sergeant of an Advanced Infantry Training Company in the mid 1990s, which included the infantry squad leaders course and the infantry platoon Sergeants Course. Along the way I had deployed numerous times to 29 Palms CA. which is where the Corps conducts live fire training from the squad level all the way up to the infantry battalion . I also have three combat tours. But they talked me into it and I'm glad they did. I would best describe this training as a shortened version of a Marine infantry squad leader course but all done under live fire conditions. This is without a doubt the best tactical training you can get in the private sector and matches many military tactical school houses. Max is a outstanding trainer with unlimited endurance as well as attention to detail second to none. He matches up with any Marine instructors I ever had assigned to my school house. I had heard (again nothing is ever as good or bad as first reported) he was harsh in his demeanor. I observed none of that. He conducted himself in a highly professional manner treating all in our group with respect while not overlooking any violations or actions that could result in a unsafe training environment. I would best describe his corrections as tough love.
Above: Max Instructing
He can bring these courses to your home towns and all you have to do is provide a training area. We where lucky to have a active duty Army Command Sergeant Major who owns a 1600 acre farm give us a few hundred acres to train. Max brought all the targets required both for the square range and also the tactical live fire. His pop up targets are state of the art portable and battery operated. So they can be moved and used in a wide variety of tactical scenarios. Using these man portable pop up targets along with mannequins (filled with straw allowing for close in fire once we reached the objective) I took part in a day ambush which was as good as any I ever witnessed or took part in while on active duty. Max remotely operates these targets as he moves down range with your group. So if you can't get to WVA and his school house then bring him to your location.
Below: Ivan Pop-Ups deplyed remotely behind custom made steel shields, in this case in Texas
Above: Targets Down
Above: Targets Up
I would also recommend these two courses be a annual requirement for your group. You could bring him to your location year in and year out building on your annual training which could culminate in a more complex training event. I would also recommend groups alternate their locations for training, going to Max's training house one year and then bringing him to your location the next. We plan on bringing him back in the near future to conduct CTT again so our wives can receive this training. Finally these courses by nature of their design foster leader development within your group. We had eight take part (which included a husband and wife team) with a wide variety of experience and we did not know each other very well. But by the time the six days was complete our team had fostered a high degree of confidence in running a AR and anyone of the group could serve as the "squad leader". Even a skeptic like myself am impressed by the discipline and team work displayed by all. Only two others besides myself had any previous military experience. In closing this course will benefit former and active military who may be dismissive of the training, thinking you won't gain anything of value. For me it was what I would call "bridging the basics". In other words, the fundamentals of marksmanship will never change, but the AR has evolved. When I left active duty the Corps still carried long rifles and the ACOG along with other tactical scopes that were just being issued. I had always carried a long rifle and utilized good old fashioned iron sights. I had never used a ACOG and I was using a new AR I had just purchased. In addition I had not run a weapon since 2004 which was my last combat tour and had not walked patrols for many years prior to that, so getting my gear out of the closet for the first time
in nine years
and under taking this training was essental to ensure my skills do not atrophy from lack of use. I highly recommend this training and leader development for groups with no experience or for those who want to keep the edge.
Max Adds
: for those worried about the 'hardness' of the training, on this particular patrol class in Missouri in Late July / August, we took a decison to not do the overnight patrol base. This was due to concerns over heat and tiredness mixed with live fire. The patrol base teaching was conducted as a day rehearsal, including occupation etc. We will probably do the full patrol base on a future class with this group in colder weather. I tell you this to illustrate the flexibility, and the priority placed on learning, of these classes. We also had 35 year old nurse and mother, one half of the married couple, who had never completed any of this type of training before, perform like a trooper alongside all the men throughout the class, includng on the flank attack through the creek!: '
Married Couple Student Review: 6 Day Private Class, Missouri: DW & JW.'
The class was also followed up by a site defensive survey on several of the student's properties, which is a benefit of having MVT come to you for remote classes.
_____________
Student Review: Missouri Private 6 Day Class: Nuge
Just finished a 6 day course with Max and a class of 8 students. We started with 3 Days of CTT (
Combat Team Tactics
) and 3 Days of CP (
Combat Patrol
). I would have to say I had some preconceived notions on what this class would entail. That was blown away in the first hour of CTT. We dove right into rifle manipulation drills and worked through the common malfunctions of the AR platform. This instruction was incredible! Our group consisted of some higher level retired military personnel who stated that they never received such clear instructions on common malfunctions and rifle manipulations. Immediately we all gained confidence in our Rifles and with Max's constant safety instructions we felt safe among our group and the team building began quickly. After Rifle manipulations we moved into combat maneuvers. From the whiteboard classroom setting to practicing it in the field, the learning environment seemed to work for everyone. Max tailors each of his lessons to the ability of the group without losing the context of the teaching. Our group came from several levels of PT abilities. We ranged from 22 to 59 years in age. While the class is an intense workout I never felt we were pushed too far to effect the learning process and even more importantly the safety of the individuals in the class. The CP course did not disappoint. Each day built on the next to allow the teams to fluidly move with each other. I can't believe how far we made it in the last 3 days. We learned Recon to Ambush to Raids. So much complexity taught very very clearly. Max has taken years of experience and placed it into a training program all can understand. I cannot say enough on his ability to communicate years of knowledge into our 6 day course. When people with 20 years of military experience say they have never learned so much you have to know the courses Max teaches are "Legit". Can't say enough for the courses and I believe it is necessary for the times we live in. Nuge
_______________
Student Review: New 4 Day Combat Patrol Class July 2016: Larry
As part of the first group to go through the new and improved four-day version of
Combat Patrol (CP)
, I wanted to be sure to get the word out that this class is freaking awesome. This class is intended for graduates of
Combat Team Tactics (CTT)
and it takes a lot of the things you learn there and teaches you to apply them in a realistic scenario. But this review will hopefully reach everyone even individuals who have never even been to the school before. Because anyone who has honest concerns about what this world is coming to needs to learn the skills that are put out in this class. And if you haven't been to CTT, get signed up so you can get that under your belt and get yourself in line for an upcoming CP class.
Student Review: Combat Patrol July 2016: Tango
Max Sends:
This was the first
Combat Patrol Class (CP)
at the VTC for 2016, other than ones run at remote classes. It is a 4 day class and the format has changed yet again, to something that I am very happy with. The class was full at 12 students for the longest time, and then due to some last minute cancellations ran with 8 students, which is actually an ideal number. It's impossible to fill spaces for classes such at these a short notice, simply due to the planning and lead time people need.
________________
Student Review: Combat Patrol July 2016: Tango
Rick Grimes and his trusted group of survivalists had made it a long way. They faced bandits, thieves, murderers, untimely deaths, cunning crooks, moral crossroads, and managed to fight through it all. Now they made it long enough to find themselves in a community away from any trouble. They have walls, water, food, power, and even social lives. The walls provide them a sense of security. A couple people on lax sentry duty throughout the day from inside the community walls is all they need. Everything is going great, it looks like they might even be in the clear now. The world is free to crumble around them. And then an 18 wheeler smashes into their perimeter at high speed. A wave of violent humans descend upon their location. Rick Grimes' people get split up, go missing, and get captured. Everywhere they went the enemy had the drop on them. How did this happen? How did such experienced fighters get taken wholesale? Rick and his gang had no patrols. No recon. No knowledge of any activity beyond their walls. They didn't even really know this enemy was out there, nevermind their available resources, leadership, or structure. Without extended patrols they had no warning of any threat and were wholly unprepared to react. Negan and his band of outlaws clearly had an information advantage over Rick. They knew where Rick's group was, what resources they had, all their travel routes, and the size of their force. Negan and his group were clearly conducting reconnaissance and patrols on Rick's group in one way or another. All that information allowed them to plan, construct, and execute a devastating assault on Rick's group.
Combat Patrol
is the class where your ring of understanding of the full picture starts to expand.
Combat Team Tactics (CTT)
will teach you some basic techniques to react to a basic enemy. Combat Patrol will teach you how to not only react to a complex enemy, but also teach you how to take the fight to them.
Combat Patrol is not about living out of a ruck in the woods.
The neat thing about patrolling is that it's something you probably already do every day. You drive around your neighborhood, look at the houses, look at your yard, wave at the mail man. Everything looks normal and you're taking note whether you realize it or not. Wikipedia says: A patrol is commonly a group of personnel that are assigned to monitor a specific geographic area. This is a very broad definition that could include driving around neighborhoods in cars, riding trails on ATVs, taking a boat up a river, going for a walk through the city, and riding a bicycle through the neighborhood. Patrolling is about observing and collecting while on the move around a particular area. It is not just about sneaking through the trees at night. You're probably worried about carrying that big ruck for 3 days, being a little extra dirty, and maybe even thinking this doesn't apply to you. After all, you're never going to need to leave your super secret hideout, right? Wrong on all accounts. The new class format puts more emphasis on instruction. This means you're only required to spend 1 night tactically out in the field, and that's done as a team. If you're worried about missing a shower - suck it buttercup! Make no mistake you will need PT, and you will be climbing hills in your gear, but your ruck will remain stashed for everything but the overnight patrol base. This particular class had great PT. Next time you're thinking of protecting yourself and your family remember The Walking Dead. Is your secret hiding spot safe? How will you know from inside? Who/what around you might be a threat? What equipment do they have? How many of them are there? Which direction do you expect them to approach from? Don't end up like Rick Grimes.
_______________
Max Adds: A full description of Combat Patrol can be found on the page HERE. The class involves squad level live fire and the prerequisite is Combat Team Tactics (CTT) HERE (no exceptions); CP is a live fire progression from CTT. I strongly advise that your training is nowhere near an acceptable level if you have not completed CTT and CP, and continued to train and return annually to prevent skill fade. I also strongly advise adding the Force on Force Team Tactics events to your training plan, because the value of these classes is off the scale.
These classes are affordable, and invaluable in terms of the benefit this training will give you and the quality of the training and instruction. I sometimes see people commenting that they are putting off training due to budget, and I scoff, due to both the value of the training and the knowledge of how much money they are likely bleeding on inconsequential 'stuff' and activities. None of that will keep you and your family alive when you need it, and the bottom line is that if you are not training, it is because you are not sufficiently motivated, because you do not believe it will ever come to a situation where you will need these skills. Normalcy bias.
Here is a useful post on that: 'Training, and how it relates to the Four Stages of Competence.'
_______________
Video from the weekend:
'Commsprepper' made this video while role playing an 'NT14' communications rebro station for the reconnaissance patrol portion of the
Combat Patrol Class
which is ongoing this weekend. If the patrol had pushed to talk on any radio systems they had, it would have been immediately detected and DF'd. Think about that for a minute. Here is an extract from the Combat Patrol class description:
Combat Patrol Outline Curriculum:
Student Review: Rifle Skills / Combat Team Tactics March by 'Short Stroke'
Student Review:
Rifle Skills
&
Combat Team Tactics
March 2016: 'Short Stroke.' Never had tactical training? Never owned a rifle? Buy one, get to know it, and sign up for training anyway. That's what I did, and I didn't even embarrass myself too much. I am writing this review four months after attending training. It's given me further perspective. My purpose for submitting this is to get others to stop putting off training the way that I did for several years. And, sorry, I will not discuss the actual training specifics as much as I will discuss the mindset that I believe too many of us have, which prevents us from doing what we know is right. I am 31 years old and only formed a concern about the state of things and the future about four or five years ago. The only training I'd ever received was the very little, basic square range instruction I received from my brothers, who are Marines. I only acquired my first firearm five years ago. I stumbled across Max's blog three or four years ago and began reading it weekly. I quickly came to the realization that, for my family's sake, I needed to get serious training. Thank you, Max, for your blog that helped to wake me up. But signing up and paying for training is not easy when you have many competing spending priorities as a young family. Nor is convincing a spouse who is mostly—but not entirely—on the same page about expecting a possibly very perilous future. If you expect to have trouble—or are having trouble—convincing a spouse to take the time and money to acquire the gear and attend training, my advice is that you approach them with extreme patience, show that you will sacrifice to cut personal spending (or pick up extra work) to make it happen, and do a good job (maybe even practice your words; seriously) of expressing that you genuinely wish to do this for unselfish, noble reasons (but please don't use the word noble). I understand that not everyone has this obstacle to overcome, but I imagine there are many people out there who do. This is honestly what held me back for a long time (years); I did not communicate well with my wife. It wasn't until I was able to convey that I was genuinely worried about her and our children that she joined the cause. Speak their language. Women are often better at empathizing. We men are often worse at properly opening up to our wives, to our own detriment. So, how did the training go? It was incredible. Expecting to be intimidated due to my lack of training, I ended up having a very positive experience due to Max's gradual progression from basic to more advanced movements. But by gradual, I do not mean slow. By the end of just the first day (Rifle Skills), I was more capable than I imagined I'd be at the end of the four days. Not to say that I was or am an expert, but this training seriously works. The repetition of each lesson builds a muscle memory and mind memory that allows you to leave the training more confident than ever before, and also prepared to continue building and refining those skills. And, sure, I screwed up on a number of occasions during the training, but so did every single other student. If you have never attended firearms training, sign up for Rifle Skills and Combat Team Tactics. I had to buy a rifle and most of the gear needed for this training just a few months before my training. The Forum on this site was an excellent guide for that, and if you have questions, I'm sure the staff here would be happy to provide gear suggestions. Lastly, and on the subject of gear, I am going by the name 'Short Stroke', as Max proposed after the very inadequate, difficult-to-move charging handle that came with my rifle helped to rub my finger raw, resulting in several short strokes on Day Two. Get quality gear.
__________
__________
(Rifle Skills is an optional flat range pre-day to the 3 day CTT class).
Combat Team Tactics is a 3 day class in individual and team skills, 1 day on the flat range, 2 days on the tactical ranges).
Combat Rifle Skills is a 2 day flat range class, incorporating elements of Rifle Skills and day 1 of CTT).
FoF Team Tactics is a 2 day class utilizing UTM Man Marker Rounds. There is no training prerequisite.
This is scheduled prior to FoF Team tactics weekends. There is a morning Run n Gun Event and an afternoon FoF CQB Training Event.
________________
Student Review: Idaho CTT / Mobility May 2016: Kate
I took Max's
Combat Team Tactics (CTT)
and
Mobility
classes in immediate succession. For context, I'm a 27 year-old woman with a familiarity with firearms and no regular exercise regimen.
The Class Structure
: Max has built an extremely intuitive system. Every part of the course was important for the following drills. I'll give you the high-level summary of what these days looked like: The first day of CTT was rifle drills. Even after that first day, I felt much more competent with my rifle than I ever have before. By the end of the week, reloading and dealing with stoppages had become far smoother and more reflexive. There was a lot of information to take in on day one; we learned the staples of safety and the basics of team communication. Day two had even more information to absorb as we began learning fire and movement drills. This is where we began communicating with our buddies and acting together in pairs. We also began learning how to function in four-person teams in patrol and break-contact situations. Day three was applying the previous drills in new, more complicated situations. For example, we ran drills where there were multiple contacts from different directions and drills where we worked with squads of eight people. Each scenario was designed to link the drills together in a realistic way, ensuring that we grasped the concepts and could act on them effectively. The two days of Mobility class built on these drills even further, but in the context of travelling in vehicles. Hint: You might be in a car, but be prepared to run. A lot. A pleasant surprise was how much the Mobility class challenged us to think critically and tactically. We were expected to apply what we'd learned so far and figure out how to handle the logistics of caravan scenarios. It was a serious wakeup call to watch the effects of my decisions play out in the field. Max introduced casualties to these drills wherein we would have injuries or fallen teammates to consider. Of course, my class had a rather high density of emergency medicine professionals, so they handled those like bosses.
Communicate or GTFO
The most important thing I can tell you about this class is that it is built around teamwork. Max will teach you how to communicate– and you will realize very, very quickly that communication is what's standing between you and getting your buddies killed. I took this class with my family because my father (a lifelong competitive shooter) realized that all of the marksmanship in the world won't help you in a bad situation if you're not working with a team. Even if you've been handling firearms for decades, it's a good bet that you've never had to fire in situations quite like these. After all, traditional marksmanship doesn't require you to keep your head on a swivel or your ears perked for your buddy's shouts. By the end of the week, our entire class was in the habit of watching for our buddies, staying cognizant of safety angles, and communicating our movements in an orderly fashion. To be honest, it felt awesome. It was incredibly rewarding to work smoothly with a small team in high-adrenaline situations. My buddy was my brother-in-law and we both quickly embraced the importance of talking back and forth, each trusting the other to provide cover fire as we moved. That, in and of itself, was fun to accomplish. But it was also somewhat terrifying. One slip-up and I could lose my brother. Fortunately, we both stepped up and ended up having a real blast with each scenario. We later teamed up with two family friends and my dad, so my team was always realistic in that these are the people I would expect to find myself in real scenarios with. That helped me get into the zone and take Max's lessons to heart. I wasn't just protecting my buddy or my team– I was protecting my family. My two cents is that you should take these classes with your own family if you possibly can. It will make every single drill that much more impactful. Overall, being taught how to communicate effectively makes me an asset to my family and my team. Where before I would have simply been another person to protect, I now feel I can help do the protecting. That's incredibly important to me and it's a sentiment I suspect resonates with many of you out there.
Above: Scenario: simulating a family bugout gone wrong, Kate cradles her 'baby' after her vehicle is immobilized in the kill zone.
Safety First
The second most important thing I can tell you about the class is that I felt safe. Safety was my number one concern going in. When I heard we'd be working with live rounds, I balked. But there's nothing that will get you to take safety more seriously than having a live rifle in your hands when you run a drill. Also balk-worthy was the concept of
short bounds
. Since I was a kid, it's been beaten into my skull to respect the firing line, to never cross it while weapons are hot. But running across the traditional "line" in short bounds is a crucial part of Max's drills. It felt highly unnatural to do that at first. However, this class will teach you the value of safety angles and the importance of keeping your focus on your teammates instead of on your target. I no longer fear the bounds because I've been taught how to do them safely and I've practiced them with a team I trust. Despite the initial queasiness of stepping over a firing line, never once did I feel unsafe in my class. Max and Chris kept a very careful eye on each of us, watching for safety discipline and muzzle awareness every single step of the way. I would trust these two instructors with my life– and I more or less did, actually, over the course of the week. No regrets, no concerns. I was completely comfortable because I knew they were looking out for us.
No, seriously. Physical Training.
It's mentioned in most of these reviews and I will repeat it again because it bears repeating: PT. I won't lie. I struggled to keep up. I'm a pretty minimally athletic woman with a desk job. I'd been warned to do exercises in advance, but I didn't make it a priority. I paid for this oversight. The short bounds, themselves, were manageable, but going to cover (which in our case was kneeling because of the high brush) absolutely killed my quads. Running and kneeling and running and kneeling. After just a couple of days of that, I didn't feel I could continue without keeling over. I ended up foregoing kneeling in cover for the rest of the class, which was pretty discouraging. However, Max made sure I got as much from the class as I could. But don't fool yourself– you'll get the most out of the course if you're physically doing each drill as Max teaches them. So allow me to say that you can take this course without being in "good enough" shape. But, as Max emphasized to us multiple times, going to cover is not optional if you're in a real situation. Unless you're taking this course for the simple joy of being yelled at by a man with an accent, you need to take your PT seriously. Read Max's
page on fitness
routines for the full story. But here are the cliff notes for anyone like me, lady or otherwise, who needs to increase your regular exercise: Do all of the lunges in the world. Chris will happily show you how to do them correctly and then poke fun at you until you do them. Squats, deadlifts, and burpees are also recommended. You'll have a much easier time reloading and dealing with stoppages if you work on some upper-body strength, as well. And because you'll be doing quite a bit of running around, cardio is important. But I can't stress enough that you need to be doing lunges. All of them.
tl;dr Highly Recommended
I have many takeaways from my experiences with these two courses. Primarily, I have a better understanding of what I'm capable of. I feel confident that I can work with a team and run my rifle competently, but I've also had to face my limitations. When I take the course again, which I fully intend to do, my goal is to bring my PT up to the level where I can physically handle every step of the class— because that corresponds directly to my ability to handle the situations the class simulates. The days were long and I was dead tired at the end, sore for days and days. But I learned an astronomical amount and I enjoyed myself a great deal. Max and Chris were excellent teachers and uncommonly pleasant company. On top of that, I had a class of good folks to learn with. If you're looking for real-world skills, MVT will give them to you. Parting advice: I'd recommend keeping a notebook on hand for "classroom" sessions. I personally learn by writing, so I take notes on everything. But I also think you'll pick up plenty of interesting, sometimes enlightening information if you take notes as Max talks. Also, there's always the chance that you'll be able to record a truly awesome quote or two. And don't forget. Watch out for badger holes.
_______________
Student Review: Idaho Class (CTT / MOB) May 2016: Dr. Mac
Dr. Mac attended 5 of 8 days training in Idaho: Combat Team Tactics and Mobility (less the final 3 days of Combat Patrol).
MVT Review
There is not much more I can say any better than has been outlined by the others.
Read their play-by-play
and
reviews
of the course. There is also very good advice offered by those who took courses in Texas and West Virginia. By way of motivation, I will simply make a few observations and comments on my experience. The course was outstanding! The Instructors, Max and Chris were exceptional. The training was everything I expected and hoped it would be. I want more! Before I go further, and lead you to believe this was about me, let me set the record straight. Like a successful family,
Combat Team Tactics
and
Mobility
training is all about everyone but you. It is about your partner and your team. In a real situation, you will never survive by yourself. And neither you nor your family will survive without your battle buddy and your team! You have got to see the big picture. Fire and movement as a team, communication, and situational awareness are among the many vital concepts you will learn and drill. Read the other reviews. They say it all. Going in, I believe I was the biggest novice in the entire class. I did not have near the previous training or experience of the others in my class. Until the MVT class, I was pretty much self-taught. Comparatively, I was also in the worst physical condition of anyone…by far. I may have also been the most nervous going in…and I hope the most improved coming out. Not because I learned the most, but because I had the biggest gap to close compared to the others in my class. That said - I was able to do it! Unfortunately, I had to drop out of the last 3 days of Combat Patrol, simply because I was not physically capable to go another 3 days after what we did the first 5 days. As a result,
I missed out
on an exceptional learning opportunity. But I am very pleased with what I was able to accomplish and learn during
CTT
and
Mobility
. I say this, so others who are wavering on whether or not they are prepared to take a course from MVT will -
Just Do It!
Give yourself a reasonable timeline, sign up, put your head down and start preparing. Otherwise, you may never do it. Or you will wait too long, and then it will be too late. Six months ago, I was lying in a hospital bed getting my butt kicked by chemotherapy for lung cancer and receiving frequent blood transfusions to keep me alive. Five months ago, I could only walk 5 minutes on the treadmill before I had to go take a nap. Last week I was "running" with a chest rig and a rifle, dodging "big ass holes", while performing lunge after lunge (as I lamely simulated "taking cover" on a knee behind sagebrush – sorry Chris) and I did it over and over again all day long for 5 days straight! I can't imagine wearing plates as others did. They are Beasts! But now I have a new goal. This was something I wanted to do. So I set a goal, signed up for the class, and I started working and preparing. And I will forever be grateful that I did it! Max, Chris, and the rest of the class were patient with me. Still, they pushed me to perform and improve. They did not treat me like an incompetent invalid. They yelled at me, and pushed me, and pulled me up to a higher level of performance. I was humbled, but never humiliated. I was educated, as I was shown just how much I don't know, and how much more I have to learn. I was excited and thrilled at the pace and the pressure imposed by the course. I ran on adrenaline (and Motrin) for 5 days. During the adrenaline rush, I temporarily froze up, lost fine motor skills, and developed tunnel vision… more than once. And no one was even shooting at me! I can't believe the progress - amidst pain - I made over 5 days. We might just call him "Miracle Max." "Why don't you give me a nice paper cut and pour lemon juice on it?" (
Princess Bride
) As an Emergency Physician, I am accustomed to a high stress environment. I am
not
accustomed to making mistakes. When things get chaotic, stressful, and hairy, I usually become more focused, more decisive and my fine motor skills seem to actually improve. But I have "practiced" and drilled my craft for thousands upon thousands of hours while treating thousands of patients. THAT is the difference.
PRACTICE
. I now know a lot more about how to safely and efficiently run my gun while working as a team in a tactical situation. But I also understand it will require hours upon hours of practice and drilling to hone the motor and mental skills and muscle memory. I would love to take the same classes all over again, as I am sure I would learn and improve each time. I would love to take additional classes offered by MVT as I realize there is so much I do not know. Bottom line is Max Velocity Tactical training has given me a great start, great motivation to continue learning, and a new skill set to drill and practice so I can continue to improve my capabilities. Ultimately, it is all about being prepared and able to protect those we love. No one can do it alone. You should consider
Combat Team Tactics
and
Mobility
– Mandatory Training! Without this training – you are NOT prepared to protect those you love. Whether you are a novice like me, or a battle tested combat veteran, Max and Chris have something they can teach you in this safe, well thought out, well executed, and thoroughly enjoyable program. So if you're thinking about taking a class at MVT… "Stop thinking."
Just DO IT!
Dr. Mac
_______________
Student Review: Idaho 8 Day Class May 2016: Rhino11
Rhino11 was the organizer of the Idaho class. He has attended several classes at the VTC in West Virginia, and felt sufficiently motivated to bring the training to his friends and family in Idaho.
We had a good week in Idaho with Max (supported by Chris) teaching Combat Team Tactics (CTT) , Mobility & Combat Patrol (CP) sequentially. There were terrain challenges, specifically badger holes (lots of badger holes!), some big & deep enough to fall into up to your waist. The weather in southern Idaho is gorgeous in May, and we were not disappointed. All but a couple of the students were new to Max Velocity Tactical training, and I will leave it to them to tell you what they experienced and learned. This was my first Mobility class, and I learned a lot. In this review I will try to compare & contrast what I have learned in CTT, CP, Mobility and Force on Force (FoF). Lessons learned from Mobility: unarmored vehicles are thin skinned and extremely vulnerable to small arms fire. In the real world rifle rounds zip through both sides, and every vehicle, whether stationary or moving, is a bullet magnet once the shooting starts. Max and Chris have years of experience in Iraq and Afghanistan dealing with vehicular ambushes, which are a constant threat in that part of the world. Think about what your options would be if you ran into a blockaded road with a flank ambush in place, and you had your family in one or more of your vehicles. Have you considered what you would do if your spouse or child is hit? This is very scary stuff which few of us have thought through, let alone rehearsed. If you entertain any idea of using vehicles to get your family to a safer location after the 'SHTF' you owe it to them to attend Mobility training. Decision making, leadership & free play: Combat Team Tactics and much of Combat Patrol is tightly scripted because it has to be. You learn the fundamental drills and procedures on which everything else is built. Until you can execute the basic maneuvers properly and safely, with your teammates, you cannot progress to anything more complex. In the military we spend weeks and months (with blanks mostly) building up to what Max force feeds you in less than a week, using live rounds. In Mobility (and Force on Force) you get to work within scenarios where you (the students) make decisions which have immediate impact on what happens during the exercise. The cadre will often let poor decisions play themselves out (unless there is a safety concern). In our Mobility class the cadre added unexpected but realistic elements to exercises under way in the form of casualties or vehicles going down. In one of our exercises we chose to drive our trailing vehicle 'onto the X' (into the kill zone of the ambush) in an attempt to extract family and a wounded team member. In short order we had two vehicles disabled and even more people 'in the shit.' Getting off the X is challenging enough without having to carry wounded team members out on you back while doing it. Learning these lessons now is far superior to the alternative. We had five students in their sixties, a lass in her twenties and a couple of guys in their thirties; the rest of the class was in their forties or fifties. By day two it was obvious who had been working on their core and leg strength, and who had not. If you are going to advance beyond the 'I am a hero in my own mind' stage, you need to get and stay fit. You don't need to be in great physical condition to attend MVT training, but you will learn more if you are in good shape. Your fire team can only move as fast as the slowest member. These classes will give you real world feedback about your fitness level. There is a downside to this training: you will find it difficult or impossible to train with individuals who have not attended Combat Team Tactics or served in a combat arms military organization. Your friends or family will ask: "Why can't you just teach us what Max taught you?" The answer is: "There is too much here which cannot be taught in dribbles and drabs. Everything you learn on day three is dependent upon you having internalized what you learned on day two, which is totally dependent on what you learned on day one. This is immersive battle inoculation training, and even if I had Max's command of the material (which I don't) I could not teach this to you a little at a time." On the other hand you can teach your family and friends the correct way to manipulate their rifles, clear malfunctions, and perform basic things like reloading and going from standing to prone. Max spends a good bit of the first part of CTT helping students 'get over' (there is a more technical term I won't use here) the training scars they have built up. In the not too distant future I expect my grandchildren will show up for MVT training with sound basic skills already mastered. We did not do Force on Force training this iteration, but hopefully we will next time. When you are learning the fundamental techniques there is no immediate penalty for doing stupid stuff like reloading in the open, failing to use available cover or bounding forward while your battle buddy is reloading. The cadre will point out to you what you should be doing, but it often doesn't quite stick. In Force on Force the opposition will immediately drive home your mistakes by shooting you in the face. It is the most immediate form of feedback, and your excuses of why it happened are rendered irrelevant (just like in the real world). These courses fit together like pieces of a puzzle. You will things from each which are not covered in the others. Because these skills are perishable, you need to keep adding to your knowledge/skill base, which will help keep sharp what you have learned before. There is a world of difference in the capabilities of the 'combat couch potatoes' and those who have attended training. It boils down to whether you are a liability or an asset. Choose wisely.
________________
Student Review: Idaho 8 Day Class May 2016: Mark U
Mark U attended an 8 day combination Combat Team Tactics (3 day) / Mobility (2 day) / Combat Patrol (3 day) class hosted in Idaho. Student Review follows:
Mark U
MVT Student Review: 2016 Idaho 8 day CTT/Mobility/CP
After spending 8 days getting an immersive battle inoculation, I find myself having difficulty in finding the exact words to sum it up. Let me start by giving you my basic background. I would best describe myself as a prepper, hoping for the best but preparing for the worst. I personally have neither military backround nor training. I shoot competition as a hobby when I have the time and own a few AR-15's that I take to the range to plink with buddies. I have a strong medical background as an emergency physician, with years of immersive training and experience. After the last eight days, I would say my eyes have been opened on a whole new level! Since it was a solid 8 days, I will break my review down by CTT, Mobility, and then CP with overview/highlights at the end. I apologize for the length, but even then, it won't do the course or its instructors justice.
CTT
Day 1 was a get to know your class, your rifle, and basic safety. Max and Christ are true professionals and their abundance of patience was impressive. As someone who has never operated in a small unit setting, this was an incredible experience. Basics, such as head-body-weapon, are now engrained into my every movement. The misfire drills were worth the whole 8 days alone. Tap-Rack-Bang or Unload-Rack-Rack-Rack-Reload-Rack-Bang are just fluid movements now after practicing nightly at home during the course. These came into play in the CP portion and practicing was everything! Its one thing to learn the skill, but it is perishable, so practicing reloading from your gear and the misfire drills are just as important as weapons maintenance. Day 2 we moved into basic movement drills as buddy pairs and a team. What I found most impressive was the instructor's ability to take a group of folks who have never done this before and mold them into a fighting unit. Shoot, move, and communicate are key. We had a very diverse class with varying degrees of shooting ability. This is NOT a shooting class. The key was effective communication and working as a team. Choosing an effective battle buddy is also paramount. If you're a prepper looking to build a team, making sure folk's personalities and ability to take orders and work together are going to have a huge impact on group dynamics. For class you may not have that choice, but for the SHTF scenario, it will be key. Checking egos at the door is highly recommended before showing up to class. You may have an extensive background in the military, or one of the best long range shooters, but on day 1…you're on the same firing line as everyone else. Day 3 we moved into larger movements, react to fire drills, etc. Again, the most impressive thing for me was the amount of progress made in only 3 days. Watching group dynamics evolve and teams working together under instruction were impressive and a key testament to Max and Chris. By the end of the CTT, I truly understood the old adage, "you don't know what you don't know."
Mobility
Day 4 was the first day of mobility training. This was just plain fun! I would highly recommend doing this class in conjunction with CTT as they flowed together and truly built upon each other. This class truly highlighted the importance of practicing the drill, NOT the scenario. We can all sit down and come up with an unlimited supply of SHTF scenarios, but the basic drills and movement exercises are key! As a prepper, with a likely bug out situation in a SHTF scenario, this class was high yield. Having a plan, routes, etc are key. I liked Max's take on it, you want to live a BORING life. You don't want to go looking for contact, so planning to avoid it is key. But also knowing how to react to it and support non-combatants (family members) is going to be huge.
Day 5 continued to build on the mobility scenarios. As a father and husband, scenarios working as a team to protect family members and move them off the X really hit home. We also added some casualty care scenarios to the drills since we had an abundance of medical professionals in the class. Several take aways from that. Know your gear, don't let the first time you open your blow out kit be when you REALLY need it. In the ER, we run simulations all the time to make sure staff knows where gear is at and how to use it. Have a basic understanding of field first aid; you may not have 3 ER docs and an ER nurse in your class so if you can take a TC3 class, do it! Overall, mobility was an incredible learning experience! If you consider yourself a true prepper and are planning to bug out when the SHTF…this class is worth every single minute.
CP
Day 6 we moved to a separate site for our patrol portion. By now fatigue, aches and pains were setting in for the majority of our crew. This highlighted the importance of PT. The instructors were accommodating to everyone's level of fitness, but you will get more out of the training if you show up ready to MOVE. Patrol just continued to build on the basic concepts. I have to say this was my favorite portion of the class. We planned and executed a night recon on large open terrain which I have to say was an awesome experience. Our team dynamic by now was pretty solid as I continued to operate with the same guys with one addition since day 1. Day 7 we prepared for the overnight camp with morning ambush. There was a lot of walkthrough and it only reiterated the importance of effective planning and communication. Once we were fully prepped and briefed, we packed up and headed out. Once we set up for the overnight base, we started sentry duty. Check your weather reports before taking the course and make sure you have the right gear! Living in Idaho, I know the desert nights get cold-40 degrees or so. So having the right gear and knowing your environment are going to have a huge impact on your experience. Sentry duty further highlighted the importance of communication! Waking up the whole camp and having them packed up too early will not win you points with the squad. Day 8 (Memorial Day) we broke camp at 0400 and moved into the ambush site. Despite being cold, exhausted and sore as hell, the team executed the ambush without any incident (early fire, etc.) We humped it back to HQ and debriefed and prepared for the raid. The raid was AWESOME!!! This was the position our team had recced on Day 6, so it was great to tie that all together. Several key points from this iteration: have enough ammo on you! We were down to maybe 20 or so rounds by the end of the raid as a team. PT is huge!!! I can't stress this point enough. Effective communication was definitely the take away from this whole experience. Effective communication will be paramount in a SHTF scenario.
By the end of 8 days of immersive training, I learned a lot about myself and the take homes were worth every bit of time and money spent. Here are my key points about specific topics, I have no doubt I missed a few:
Gear
- You have to find what will work for you and your abilities. Don't let the first day of class be your measuring stick. Before you show up, get out there and practice your reloading from the belt, vest, etc. Looking tacticool is not necessarily practical. Have a basic understanding of your rifle. If you're not comfortable or have never operated an AR-15, take the basic rifle skills class. I watched more basic rifle issues that sometimes held up the rest of the class. Having a basic mil-spec rifle that works is far superior to having a built in your mom's basement rifle that continuously fails. Know where you're going to train. Gear should reflect the environmental conditions, etc. A fleece sleeping bag is going to suck when it gets cold. Knee pads and elbow pads are going to save you a lot of wear and tear. Find what works for you, but again, don't let day 1 of class be the first time you put your stuff on.
PT
-I trained for this class hiking in the foothills of Idaho with a pack. I also did weight training and cardio as well as burpies in full kit. I have to say, I was still sore as hell and gassed by the end of the 8 days. There's no easy way around it, you have to train to your level. I will be changing my routine a bit to reflect more strength training, especially legs.
Battle Buddy
-you may not have a choice in this, but I ran this class with my sister-in-law. She's a badass. We worked really well together and I can't wait to read her student review. Having effective communication and team dynamic are paramount!!! Leave the ego at home before showing up, I guarantee you will be humbled by this experience.
Practice the battle drill, NOT the scenario
-way too often the class found itself over thinking the drill or scenario. STICK to the basics and run the drill based on the objective. This couldn't be stressed any more. It was easy to over think and complicate things adding to the random factor. Max and Chris were great about keeping us on task.
Instructors
: We were fortunate to have both Max and Chris for the full 8 days. I won't blow smoke up your ass, these guys are professionals and great at what they do. Show up for this class ready to learn. Shut up, listen, and process. When they offer feedback or correction, it's always beneficial. I always felt safe during live fire drills and everything they had to offer only improved upon the overall experience. I can't thank them enough. I again apologize for the length, but I had the full 8 day experience and still feel I short changed it and left out a lot of stuff. I would highly recommend this class and plan on taking it again as well as some other offerings MVT has. As a prepper, this was an unbelievable and invaluable experience and I highly recommend you get as many of your group through it. Being able to effectively shoot, move and communicate as a team only works if you all speak the same language. Max and Chris, thanks again for everything.
______________
Student Review: Idaho 8 Day Class May 2016: G
G attended an 8 day combination Combat Team Tactics (3 day) / Mobility (2 day) / Combat Patrol (3 day) class hosted in Idaho. Student Review follows:
in two days
. With live rounds. Amongst strangers. By day three we were going on squad patrols, with the lead team coming under fire and the secondary team (which I was on) going on a brisk walk on a flanking move to put the camp in a cross fire.
One side note on physical fitness. It is true that Max tailors the pace of the class, and even the individual drills, to the physical ability of the individual. However, reality is a bitch. We can all be in better shape, and the better shape you are in the more you will be able to focus on the task at hand instead of your next breath. We can kid all we want about what we will do when the hammer falls, but it is just that, a joke. The only thing stopping us from getting in better shape
tomorrow
than we are today is a lack of self control and motivation. In the above scenario, if my family is actually under attack in front of me, I hope I will be able to run like a gazelle of death to the flank of the enemy and earhole them with lead, which I won't be able to do if I can't run with my plates and loadout on a cool summer evening. I'm getting there.
Mobility - This.....class.....rocked. This was the watershed moment for me. I've taken team tactic classes before, Max's was the best at the end of CTT, but when mobility started it was like I had strapped my face to the end of a fire hose and had it turned on full blast. All of the implications we all talk about all the freaking time came alive. The first part of the first day was predominantly lecture, but was incredibly fruitful. Max walked us through a discussion ranging through everything from packing considerations, how will you protect your kids in the back seat, what kind of profile do you want/need, how to address roadblocks, specific responsibilities of drivers vs shooters, what is the best option in every mobile attack scenario, trunk monkeys, comms considerations in vehicles, cross decking in limited cases, etc, etc. I came away from this class with 22 pages of notes, front and back. Then we got into drills. I would encourage anyone taking this class to let their imagination set the stage for each drill. What would you do if your wife and kids were stranded on the X, but your vehicle made it through, and they were screaming in the ditch beside the road under fire? And the vehicle that went in to save them got disabled as well? And one person got shot in the arm? And another through a lung? And you are sitting on a hill watching? We practiced that. Plus many other battle drills. And then when individuals in the class were given convoy leader responsibilities, decision were made in the heat of the moment that Max hadn't orchestrated and added another level of complexity which only added to the value of the drills and class. There were no right or wrong calls by Max or Chris, only discussion about how things could have been done differently. My wife didn't attend this class, but she will in the future. However, Max and Chris communicated all the concepts in such a way that each night I could go home and go over the details of the day with her. They were simply communicated, so I could simply pass them on. "The only thing that matters is brilliance in the basics." -Max
Above: Mobility Scenario: Mother with baby (pillow) immobilized on the kill zone.
_______________
Student Review: Idaho CTT & MOB: JOH
Student Review: Combat Team Tactics May 2016: JM
The training offered by Max Velocity Tactical at Combat Team Tactics (CTT) is something I was seeking for quite some time. There are many instructors out there that can teach you how to run a rifle, in fact, I've taken some of them and so had a good base to start from. But I needed to expand my skill set to move beyond just running a gun and into the tactics required to win a fight. Ladies and gentleman, if your experience thus far is on a square range, this is your wake-up call: You are probably not prepared for a gun fight! Heck, I just took this course and realize I am only a tiny bit further along the path towards tactical proficiency. If you want to stand even a small chance in any kind of force on force situation, you need to attend this class. For anyone debating signing up for the Rifle Skills day leading into CTT, I would highly recommend it. I've taken previous courses, and although I would have been fine going into CTT without it, it was an invaluable "tune up". For those of you who are not very comfortable with your rifle, don't worry, this day will get you up to speed. The day started off with a safety brief. What I liked about the safety brief was that Max was going into specific detail of how the safety fundamentals translate to real life and the upcoming training. He was showing us what right looked like before we even touched a rifle, which ultimately made us more successful. This approach was used throughout training with great success. My favorite part of Rifle Skills day was hearing Max's unique (British) version of the fundamentals of marksmanship. It was more eloquent and useful than any other marksmanship briefing I've received and I can honestly say I think it's made me a better shooter. Beyond marksmanship we covered zeroing, malfunctions, transitions to support side and shooting support side. Then we moved into the fun stuff. I say fun stuff because I could tell we were starting to get a tiny taste of the following day. We practiced facing drills and the fundamentals of the RTR drill. We finished with some basic movement/facing drills. The next day was similar to Rifle Skills and on the square range but without zeroing, at a faster pace, and going in depth with RTR and malfunction drills. The malfunction clearance drills were superb. We partnered up and set up an unknown malfunction that the other person had to diagnose, fix and then get off a shot. This drove home the training like no other malfunction drills I've done. Excellent. It was also my first experience with the bolt override malfunction, which is often skipped over in training classes. A lot of time was spent on RTR drills and getting used to executing them in a different direction. As you do the RTR drills you will be instructed to scan. Listen to Max when he says to take scanning super seriously, it will pay dividends in the subsequent days. By the end of CTT Day 1, I was more or less running my rifle without even thinking about it. Now not everyone will get to that point by the end of the day, but if you can, it's going to make everything else SOO much easier. Day 2 progressed from individual RTR drills, to buddy team RTR drills and ending with 4 person team RTR drills. Day 3 progressed into more 4 person team drills. Things are taken very slow to ensure everyone is tracking before moving on. Give Max your undivided attention, there is nothing said that is superfluous- mouth closed, eyes forward, active listening. When you have a question, try not to fixate on your question, remain focused on what's being taught. At times your mind may wander to other things, but you have to stay on task to be successful. Screwing up is not taken lightly. I've heard people in other classes have gotten upset about "getting yelled at" which I can't even understand to be honest. The responses to screw ups that I saw during class by the cadre were commensurate with the severity of the screw up. Let's not forget this is live fire training and people could die. If you are not ok with getting corrected when you screw up then A) this training isn't for you and B) how do you expect to learn anything? With that said, my fellow students took the training seriously and I never for a second felt unsafe. Both Max and First Sergeant are always open to questions. You might have to take a bit of grief from Max depending on the question, but always ask if you are unsure of something, you'll always get an answer. The student to cadre ratio is great. Day 2 and 3 drills are performed by one buddy team or fire team at a time. This is great for two reasons, it maximizes supervision (everyone is watched) and it often allows the other students watch others and learn from their mistakes. We also did rehearsals for any team drill. These were fantastic and allowed everyone to get a feel for the drill and ask questions before going live. The pop up targets are an outstanding training aid and really improve the experience. I'm so glad Max has them, it makes the facility world class in my opinion. Max is continuing to make improvements to his facility, we heard his "minions" at work on one of the days. He shows that he is committed to his business and takes his job of imparting knowledge and ability to his students seriously. Some tips that you might not get elsewhere: - Travel from the Kool Wink to the training site is about 10-15 minutes -For rifle skills day you will not need to carry all your stuff, but you will probably have to transition to another student's vehicle (crossload) so have your stuff together in a bag or two. Bring a camp chair to sit on. -Bring as many mags as possible, (loaded except for 2). I had 19 mags and it meant very little reloading during class times. I was able to relax, refuel and listen, instead of loading mags. Don't forget a penny. -Tape your mags with neon duct tape, it helps tremendously in finding them in the woods. Don't get upset if you lose one either way. -It was spring weather and I'm 28 yrs old, 5'11" and 170lbs. I drank between 2-2.75L of water during class times. The warmer the day and the more activity we did, the more I drank. Plan to bring water, but also know there is a water pump in the parking lot (which could be a bit of a walk). I didn't find it necessary to carry water on my person throughout the 4 days. -Keep an eye on your round count, you don't want to burn through too much the first day. I would bring 1600-2000 rounds for all 4 days. -Know how to adjust your optic and what each "click" means (1/4MOA, 1/2MOA, etc). If you have a backup sight, make sure it's also zeroed. You just might need it-my optic took on water day 1. CTT day 1 and 2 I ran with my back up irons. -If you are running a standard trigger guard I recommend putting a band aid on the middle finger of your primary hand as a preventative measure. -Spray yourself with bug spray in the morning. I used OFF Deep Woods and it got me through the day and is one less thing to carry. -Dickies work shirts worked well for me and a classmate. They're cheap and tough. LA police gear operator pants served me well, and are also pretty cheap. - A rain jacket is a must (no ponchos please) "If it ain't rainin, we ain't trainin!" I was happy with my Marmot Precip. -Bring clothing for weather hotter/cooler than anticipated. It was cooler than many of us anticipated -I would suggest bringing the food you normally eat from home. The Kool Wink has a minifridge and microwave. There were a few classmates that had stomach issues eating local food and I'm sure it impacted their training. -Set yourself up for success for the next day of training by cleaning your rifle and loading mags right after class ends for the day. You want to minimize loading of mags during class time. -A drop of oil into the two holes on the bolt carrier at lunch are a good idea. -If you are running low on ammo, the gun and pawn shop mentioned in Max's directions sells some for a bit of a markup. -Bring a backup, zeroed rifle to class if you can. You never know what could happen. We saw a few issues that led to students going to their backup rifle. For your classmates' sake, don't use a muzzle brake. You'll want a sling for CCT days 2 and 3. -I highly recommend goretex hiking boots, we had rainy weather and I was often walking through water/mud. I've been very happy with Lowa Zephyr's. Make sure your footwear is broken in. -My feet were happy with cabela's medium weight wool blend socks. I brought foot powder and spare socks but didn't need them. -Bring tinted and clear eye pro, there can be a big difference in lighting throughout the days. -I found wearing my knee pads tight prevented slipping but caused chafing behind the knee. Wearing them looser prevented chafing but meant I had to pull them up every so often. I found it better to just wear them slightly looser and put up with them slipping. -Make sure you can be athletic in whatever gear you plan to run. Before I attended class, as a test, I did 10 minutes of burpees with full kit (rifle unloaded). It will give you a chance to make sure your gear isn't too screwed up and will let you know what you're going to feel like during buddy/team drills. Everyone harps on fitness in reviews, and you absolutely need to be capable of moving quickly under light load, but if you can get through the test I mentioned above in your kit without quitting, you'll probably be alright. Be prepared for super steep terrain. Short of injuries or medical conditions, you can get through this course. By the end of training there were a few guys that were hurting, but everyone made it through ok. I had actually stepped up my training in preparation for CTT and while it didn't hurt, I found the physical demands I was walking into were less than I anticipated. With that said I can guarantee you that you'll will be tired (and maybe sore) every night. Each night I made sure to stretch and in the morning I tried to warm up and perform some dynamic stretching, and I think it helped me during the course. During CTT there are relatively frequent breaks allowing everyone to recharge between drills so anticipate bouts of heavy activity off and on throughout the day. - Do everything you can to be helpful and friendly to other classmates, it will help with team building and chances are, the other people in your class are good guys (or gals). I would suggest making plans for after class to clean rifles and load mags together in someone's room- or grab food somewhere together. It will make your experience even better and give you a chance to reflect on the day's lessons together. -Make time each night to download all your lessons learned from the day by writing them down in a notebook. I did it most nights and I regret the days I didn't do it. You are given so much information so quickly and learn so many lessons about your strengths and weaknesses that you have to write them down while they are fresh in your mind. -During team drills make sure you get your head out of your rifle and yell loudly at teammates. This will be the most difficult thing for you to do all weekend. First Sergeant has just written an article on this. I could go on and on and what I have shared with you is only a small percentage of everything I learned, but I hope I have given you an overview of training and some helpful information. In summary, the training I received from Max Velocity was the best I have ever received and at a very affordable price. Max's facility and course are top notch and he is teaching VITAL (Max loves that word) things that no one else is teaching east of the Mississippi. Your ability will increase exponentially by attending and I will promise you will want to return for additional training.
________________
Student Review: "Working the Night Shift at Max's……": Barry
"Working the Night Shift at Max's……" On Friday, 13 May I attended a
Night Firing Class
at the Velocity Training Center. Due to family commitments I was not able to sign up for the CTT portion of the class until late and it was fully booked (
Note: Barry is already an Alumni of a previous CTT class
). I decided to attend the Night Firing portion as I have not had any formal training on the use of the Night Observations Devices (NODS) in 20 plus years. I figured Max and the 1SGT might have some updated information for me! I was not disappointed. 3 other students from
Combat Team Tactics (CTT)
attended this training. This was the usual mix of down to earth people with a similar mind set. They made me feel right at home even thought I had just met them. Training started with a lecture on the use of NODS and their positives and negatives in a tactical setting. This is really solid information that is based on real world deployments and use. In my view, this is the real core issue that separates Max's curriculum from many other trainers. The instructors have recent combat experience and hours of practical hands on use of the NODS and thus are able to cut thru the BS and deliver to the student practical, tactical information in a short period of time. Right off the bat, a simple procedure was used to zero the IR lasers with minimal time and no expenditure of ammunition. A procedure that a civilian operator can accomplish in his or her own backyard in low light conditions without firing a shot (of course you need to verify the zero on a range at a later date). Various drills were run to gradually accustom the shooter to low light shooting and shooting with others in close proximity. The NODS greatly restrict your field of vision so, trusting your team mates and constantly verifying where they are is a serious issue. Night movement is never easy and it is even more challenging with NODS. Fire and movement drills were run on the range until the instructors were comfortable with us. After jamming magazines, Max gave us a short scenario in which we would need to use the NODS to move thru a heavily wooded (and mountainous area-
all of West Virginia is built on a steep hill
) and engage a heavily armed outlaw group that had recently raided a local farm. We were able to move, locate and engage this group by fire and maneuver under NODS. The training was excellent, distilled down into what you needed to know and then under controlled and safe conditions students were able to execute a simple problem under NODS. Outstanding! Max and the 1SGT were absolutely safety oriented and never let us get ahead of ourselves. Muzzle awareness is one of the keys to success in tactical training. It is even more challenging at night, under NODS while maneuvering up and down the hills. Takeaways:
Practice at home, if you can in a dark room, basement, etc. Changing magazines in the dark is challenging. A little practice will make the training easier.
Get comfortable with your gear in the dark. "Feel" for where everything is before you get to the training evolution
Walk on some hills with a load if you can.
Wear your NODS some in the dark and get used to them before the training cycle.
This training is not the end, but a gateway to use of the NODS. You must continue to practice under night conditions after you depart.
Bring a lot of loaded magazines to the training, this makes Max happy.
I guess it's time for me to mention the obligatory unwritten theme in almost every one of Max's posts…and that is fitness. I think many who read these AAR's are reluctant to attend training because almost every AAR mentions fitness. Practical fitness is the key. You don't need to be an iron man or woman to attend this training. You do need to be reasonable fit otherwise you will waste your time, money, and perhaps endanger yourself or others. All training evolutions I have attended at VTC have ample time for any student to hydrate, load magazines and recover "if" the student is reasonably fit. If you are planning on carrying a weapon to defend your family, home, etc. you need to be in decent physical condition. You can get this way if you make the effort. I "may" hold the record for the oldest student to attend training at VTC. At age 70, if I can do it surely you can. I am encouraged by the students I meet at Max's training. Their motivation and interest motivates me. Thankfully, no FUDDS! Barry
Note:
Barry is nearly 70 years old, in great shape, and a combat veteran (wounded) from Vietnam - an officer in a Ranger Company. ________________
Student Review: Active Shooter CCW (Private – VA): Eddie
Max adds:
The next
Active Shooter CCW class
is at the VTC (Romney, WV) May 21 -22. There are at least 2 spaces still available on that class. After that, we have August 20-21 also at the VTC. Scott, the Primary Instructor, can be available for these classes at remote locations. We have not so far as adventurous with the remote CCW classes as we are with the remote tactical classes (Texas, Idaho etc) but please
contact us
to discuss a class, location and cost.
Student Review: Combat Rifle Skills March 2016: Jason
I recently had the opportunity to attend
Combat Rifle Skills
at the MVT training center. This was my 4th visit to MVT and I was not disappointed . Seven students from all walks of live gathered on Sat and Sun to learn the basic operation of the AR-15. Students who attend MVT are truly the best of our society, Military and Spouse, Law Enforcement, Regular Guys ( Me ), young (my 14 yr old daughter), were all represented . This group like the other classes I have attended bonded quickly, making the class extra rewarding. Our class had several gun breakdowns and students quickly helped one another . What makes MVT awesome isn't the first class training facility at MVT, it's instructors like First Sergeant I(Scott). Throughout the entire weekend Scott gave each student plenty of individual attention . He used the crawl, walk, run method of instructing to bring each student to his or her best. MVT staff are true professionals. NEVER during the course of the weekend did Scott conduct himself in an unprofessional manner . He will use his outside First Sergeant voice when needed to aid training though. If you have a AR15 sitting in the closet and have never or rarely shot it, attend Combat Rifle Skills. You are not as good as you think you are. Leave the pride and ego at home ... Bring your friends and family and have a great weekend learning the latest proven Combat Rifle Skills from actual Combat Veterans . Jason
_______________
Student Review: Combat Team Tactics / Night Firing April 2016: Bob W
AFTER ACTION REPORT
COMBAT TEAM TACTICS
MAX VELOCITY TACTICAL 8, 9, 10 APRIL, 2016 Bob Whaley Reporting BACKGROUND For a number of years, I have been looking for classes related to small unit tactics to enhance training I received several years ago as a member of my police department's full time SWAT unit. None of the courses I investigated appeared to offer the balance of instructor capability, course skills/information and safety I was looking for until I stumbled on the Max Velocity Tactical web site. Lucky find! After reading the course descriptions and watching the training videos, I had my son (former 11B – Airborne/2 deployments) and a former US Army Special Forces Captain watch the videos and offer comments. Both vetting sources stated the videos looked good with basic movement and safe operation. Based on the combination of their recommendation, Max's background and price, I registered for the April CTT course. REGISTRATION PROCESS The registration process was easy. I simply followed the directions and within a matter of minutes, I was registered and had paid for the CTT course and additional night vision segment. A confirmation email followed. Several weeks before the class, Max sent an email with reporting information, liability release documents and detailed directions to the range. Additional emails were sent out leading up to the class with weather/equipment advisories and a re-send of the previously mentioned documents. There were no surprises or missing information reference the registration/reporting information. All in all, a very smooth process. HOUSING In the email regarding registration/reporting documents, information reference local hotels is provided. The Kool Wink seemed to be the location of choice. Contact was made with the motel and reservations were set for the appropriate dates. The Kool Wink is a family owned motel and a throw back to the days of Route 66. When I arrived, I found out the office also serves as the owners' family residence. Gotta love it! When you stay there, you're truly supporting a local, family owned business. I highly recommend it. TRAINING DAY 1 I arrived at the assembly area described in the reporting information and made contact with a several other CTT students. A number of the group had attended the rifle skills session the previous day and knew the route to the range. I followed them at the appropriate time although the directions provided in the previously mentioned documents are very detailed and make it pretty hard to get lost. On arrival at the range parking lot, we were contacted by 1
st
Sgt Scott who collected our paperwork and directed us to the appropriate square range. We car-pooled to the range and 1
st
Sgt and Max presented a safety and skills lecture. Following the initial lecture, we started work on square range skills. In addition to all reporting information, Max had provided a detailed equipment list. If you show up for class without the right gear, frankly you're not paying attention. Between the information in the required reading (
CONTACT
) and Max's emails, there's no excuse to show up without the proper gear and ammunition. A thorough run up related to carbine skills filled the day. From loading/unloading, zero procedures, reloads, malfunction clearance and acceptable accuracy considerations, all skills were explained, demonstrated then practiced until all participants demonstrated course acceptable skill levels. The square range session set the stage for safe operations during the ensuing practical applications on training days 2 & 3. The class was dismissed at seventeen hundred hours excepting those participating in the night vision segment. You will need your own NOD, mounting system and IR laser/pointer to participate in this portion of training. Once again, we worked through a regimen of basic skills related to the application of night vision equipment in a tactical environment. The session culminated in a live fire assault under NODs. All in all, a very informative session with information for on-going training provided during the event. By the end of the day, all the ups and downs were beginning to wear on me and Max seemed to get a good laugh out of my grunts and groans every time I got up to move during the night exercise. As I told Max, those are just "Old Guys' War Cries". TRAINING DAY 2 We assembled at 07:00 in the parking area then car pooled to the tactical range. Training began with a safety brief then straight on to the main thrust of the course that being team tactics. A stair step approach was applied beginning with two man movements progressing to four man movements. Safety was emphasized and maintained throughout all movements and at no time was a lapse in safety procedures tolerated. A very firm STOP issued from Max would, when necessary, bring the proceedings to a screaming halt. Luckily, we didn't hear "that voice" very often. The addition of Max's pop up targets adds a dimension to training missing from many other classes I have attended previous to CTT. That aspect of training can't be discounted. Although you know where the targets and pits are as you move, that doesn't mean Max is going to trip the closest target or the one directly in line with your movement/route. That forces you to perform an effective scan so you don't miss a target indication. Add the necessity to execute the various drills correctly and you begin to develop the skill of thinking in a tactical environment instead of robotically waiting for the signal to execute a square range drill. Team tactics are all about maintaining tactical cohesion as a means to stay in the fight and maximize effectiveness. The second day of CTT provided that opportunity. We broke at approximately 17:00. All participants attended a group dinner at a local restaurant further adding to the team aspect of training. As a former SWAT officer and supervisor, I will attest to the need to develop the team mentality on multiple levels. Social events outside training/operations are indispensible to developing team cohesion. It's also good business for Max so if you attend CTT, take advantage of any group events. TRAINING DAY 3 Class began at 07:00 and we moved back to the tactical ranges. We continued developing team movement skills adding additional movement patterns and complexity. The stair step approach was maintained and the amount of information provided never reached the point that I felt overwhelmed or unable to assimilate the skills to at least a basic level of understanding. Training continued until we were able to execute a deliberate squad attack against a hostile position. Like many of the movements, Max led a walk through of the exercise to familiarize the students with their individual and group roles. Following the rehearsal, we executed the attack under Max's watchful eye. Again, no compromise regarding safety was allowed and the movement went off without a serious hitch. Like all exercises, a hot wash was performed so all students understood what went right and wrong on an individual and team basis. An honest hot wash is vital to any serious tactical training. If you screw up, you need to know it so you can fix problems for the next mission. If you delude yourself into thinking you are always "good to go", you'll never grow or improve. Max's evaluations are honest and direct and provide a platform for improvement. Don't take criticism personally. Besides, Max was a whole lot nicer than my teammates and I used to be with each other. At least nobody was threatened with bodily injury in the CTT class! We adjourned at roughly 16:30 with presentation of certificates and Max Velocity Tactical patches. FINAL IMPRESSIONS/COMMENTS The CTT class provided the information I was looking for in a level 1 small unit tactics class. Max has the background and teaching ability to push out the skills necessary to assimilate the information without overwhelming the student. Safety measures are maintained and never compromised throughout all levels of training. Administrative issues are processed efficiently and Max answers individual questions about the class in a timely manner. You really can't ask much more from any training provider. In fact, most classes fall short on many of the same areas where Max Velocity Tactical excels. As a result of the quality of the training, I've already registered for the July 2016 CP class. A couple items I'd like to mention in particular. First, get in shape before you attend this or any other tactical class. Running up and down Max's hills will kick you butt if you're not ready for them. If you're sucking wind, you won't be able to learn much. Second, get your gear squared away before you show up. If you have to constantly adjust, change or play with your gear, you will miss information. Don't be "that guy". Last, your optic comes with a manual. Read it! Show up to class with a zeroed rifle or at least know how to adjust you optic/sights and understand it's function. Don't expect the instructors to know how every piece of equipment on the market works. Especially when you show up with an off brand "just as good as (fill in the blank)" POS that really isn't just as good as…… Invest your money in good equipment. Enough said. Max is providing a service that is unique in the civilian training market. There are very few reputable trainers teaching similar team tactics to the civilian market and I encourage any interested students to take advantage of the classes offered at Max Velocity Tactical.
________________
Student Review: Combat Team Tactics / Night Firing April 2016: Jack
Combat Team Tactics (CTT)
/
Night Firing (NODF)
April 8-10 2016 - Jack: I have only attended one shooting class before this one with a different training group, so it is all I have to compare my most recent experience with Max Velocity Tactical Training. The drills that we ran on square range day covered every malfunction that you could face in the field. That
alone
covered more than I learned from that first shooting class during a whole weekend. Max and 1SGT (Scott) demonstrated each malfunction by covering each one verbally, then with a live demonstration, and finally with the entire firing line getting multiple repetitions clearing each malfunction. 1SGT demonstrated a live squib load so that we all knew what it would sound like, instead of the usual vague definition. The key that was drilled into us was assessing the ejection port. I learned through multiple repetitions to pull the charging handle to my weapon hand shoulder, then release the charging handle from there to ensure that I was not riding the charging handle forward. That technique gave me a reference point that was repeatable even under stress and fatigue. Max and 1SGT harped on consistent motions that could be remembered quickly while under stress and fatigue. The technique for clearing a bolt override was unheard of for me, but it worked every time. No mortaring, judo chops, or multi-tools needed. The square range day cleared up a lot of misconceptions that I had on malfunction clearing and also incorporated communication, taking cover, scanning, and finishing the drill no matter what. At the end of day one, Max demonstrated the safety angles and spacing that we would be using the rest of the weekend.
Tip- Clean and Lube your rifle, bring a 24 pack of water, snacks, Knee pads are mandatory, and your lunch.
That night myself and two other students met 1SGT for the
Night Firing class
. 1SGT chatted with us about the use of night vision, limitations, and cleared up any questions we had. Max and 1SGT helped us zero our IR lasers, then we engaged several targets downrange to get a feel for the IR aiming point, and the 30 degree view of our PVS 14s. Reloading, malfunction clearing, scanning, and movement were totally different to me in the dark. My previous experience with night vision was only weapon mounted from static fighting positions. Next, Max took us through a collapse scenario that involved the three students assaulting a camp of gang members. It was difficult moving through the woods, then engaging targets while keeping our safety angles and spacing. Max and 1SGT managed to take us from square range introduction to night vision through an assault in one night.
Tip- Make sure you clean your safety glasses with anti-fog solution, install the demist shield on your PVS 14, and bring extra rails for your handguard in case you need to move IR lasers around, zip ties for tape switches, and a red lens headlamp.
On day two Max met us at the outdoor class room. He went over reacting to contact on the white board, explaining each element and answering questions. Max does this with a sense of humor and knowledge transfer. At no time was there any degrading remarks directed to the students. Max created an environment where I felt safe to ask questions. He wanted to ensure we all understood the concepts before we moved onto the demonstrations. Safety angles and spacing were reinforced at all times. Max took us through the RTR drills, buddy rushes, and clearing positions. Each drill built upon previous instruction from the square range day and each buddy team got multiple repetitions. The pop up Ivan targets gave instant feedback to each student and helped me visualize actually keeping Ivan down while my buddy moved. Communication, short rushes, stoppage clearing, and spacing were reinforced. Next Max took the class from two man buddy rushes to team rushes and team break contact drills. Each team received multiple repetitions to build upon the previous drills.
Tip- Load as many magazines as you can, find a way to retain your magazines during the drills, drink water.
The last day the lass went through a brief refresher drill on what we had learned in the class so far. Next we learned how to break back down into buddy pairs from the teams, peel, and bound back all while the enemy popped up in different areas. Safety angles, spacing, and communication were stressed at all times to keep everyone safe. The day culminated in an assault on two enemy positions using three teams. The final event pulled all the drills together and pushed all students for maximum effort.
Tip- Bring 1700 rounds, do physical training-the terrain will challenge you.
If you are looking for training that will keep you alive, Max Velocity Tactical Training is where you will get it. I have yet to find any class like it on or near the East coast. No other trainer will transfer knowledge of this type to civilians. The amount of information, repetitions, and practical applications that you will receive during the weekend will offset the low cost of the class. I paid more for my first class from another training group and learned a lot less for my money. Next I look forward to the
Force on Force Team Tactics class
.
Max Adds:
If you have been reading the blog lately, you will have seen my post on the development of the
Rifle Skills
and
Combat Team Tactics
Classes ('
Adjustments to the Rifle Skills / Combat Team Tactics Lineup
'). We have also scheduled a number of the
Combat Rifle Skills
classes for those who want a shallower learning curve. We have moved zeroing entirely to the optional Rifle Skills day prior to Combat Team Tactics. This has freed up training time on the Friday of CTT. We have made some adjustments to that square range day to introduce some of the visual concepts early, so that they are not first encountered on the Saturday morning, as part of the introduction to fire and movement. This is done in a somewhat 'monkey see, monkey do' format on the square range, to put visuals of safe distances, angles, spacing and such into the mind of the student, so that when they are taken through explanations and rehearsal on the tactical ranges the following day, they have a better reference point. This is working very well so far. We had limited time this past class for this pre-concept training, because we still had to do some check zero, but for future classes the absence of zeroing has been made clear (unless you show up for RS) and we will have more time available. If you haven't been paying attention, the CTT class has been dropped from $600 to $500 (3 days), and RS from $200 to $100 (1 day), to allow students to complete the full 4 days of training for the same price as the previous 3 day CTT class. Don't tell me I never give you incentives to train!
_______________
Student Review: Combat Team Tactics (CTT) April 2016: Socks aka gold-finger aka Daniel
So what is it that brings ten random people—all different professions, ages, and walks of life—together on a cold
Friday
morning on a mountain in West Virginia? It is really quite a simple answer; a desire to improve skills that may someday be needed to stay alive. Too learn from the best, those who have truly been there and done that all their lives. Maybe you have had training before. Maybe even a lot of training and you are a master at "driving your AR15". Good, you are now ahead of a majority of people in this country. Now, are you ready for more? The next step? Are you ready to move beyond being a "shooter" and learn how to be a gunfighter? What does that really mean you might ask? Well some would have you believe that being a gunfighter is little more than standing around on a square range and rapidly putting holes in cardboard targets seven yards away. It is
so much more
. Can you move, communicate and shoot? ID the enemy quickly and engage them effectively at different ranges? Can you identify proper cover and keeping low and moving fast get there with that heavy rifle and all that gear you like to weigh yourself down with? Can you recognize stoppages when your weapon goes down (it will sooner or later, trust me) and get it back in the fight quickly? Can you work in a team and not accidently shoot them in the chaos of combat? Can you keep your team alive? Or protect your family? These are uncertain time we live in. When have so many threats been visible in all directions? Can you protect the ones you love? I know nine other people who now have made a huge step towards that goal. Amazing what can be accomplished with the right teachers in such a short amount of time. The effort that Max and First Sergeant put into this admirable. You can see the passion to "keep good folks alive". Three days (four for a couple of us) and already the lights were clicking on and we were becoming more effective individually and as teams. Incidentally this was my second time at
Combat Team Tactics (CTT)
. This time I took the extra
Rifle Skills (RS)
day and I can heartily recommend it. Especially for newer shooters or people who don't get a chance to train that much. Honestly though, everyone needs that extra day in my opinion. The whole point of doing this is to be more effective right? Take the extra day, it's even discounted! I promise you will not regret it. I could go on for pages about the incredible quality of the training, the awesome people you will meet, the chance to get your gear squared away out in an environment that forces you to realize what works and what doesn't but there are a lot of good reviews that will give you a better day by day account. I will just say that taking these classes is the best money I ever spent. And that I firmly believe that somewhere, someday in the future I will look back at the time I spend out there and realize that I am still alive because of it. To those of you who have already taken CTT I would like to recommend that you strongly consider taking it again. It has gotten better than before! That's right. Better. I went about eight months ago and sad to say some of what I learned had faded. Of course if you are fortunate enough to have like-minded folks to train with all the better but still… take CTT again! We become skilled by repeating what we learn again and again right? And while Max has stressed more than once how "simple it is and you all like to complicate things" SUT is a skill that needs to be constantly practiced and honed to a fine edge. Why not have the experts hone you to that edge? To those who have not yet taken CTT I will say this again and again, you need this training! For all the reasons above and so many more. This is not some skill that you can pick up simply by reading manuals or watching YouTube videos. You need to be physically out there training and being shown how to do it the right way. You don't know what you don't know. Just how valuable is your life? You're family's lives? Think about it. When you are done thinking about it, with any luck, I will see you in Romney!
______________
Student Review: Combat Rifle Skills (CRS) April 2016: Larry
_______________
Student Review: Force on Force Team Tactics March 2016: MikeQ
Force on Force 3-19-16 Student Review: Yet another great weekend at Max's VTC in the hills of West-by-God-Virginia! I cannot overstate how much fun I had in this class. This experience was a huge eye opener for me. I thought I was comfortable with the skills and knowledge I have gained over the past 18 months. However, it is a drastic change when the enemy is actually shooting back at you. I won't spend much time going through the schedule of events, but rather spend this AAR on lessons I learned and were shared by others after the class itself.
Communication
Everything you hear about small unit combat all boils down to three things. Shoot. Move. Communicate. Throughout the weekend there were instances of good communication but more often than not bad communication. Hand signals need to be agreed upon and practiced before each and every drill and scenario. Several times unclear hand signals came into play on our team, which required the team leader to move to the point man to understand what he saw. Had we been clearer on our hand signals this step could have been avoided. Verbal communication is also a huge requirement – but not until you are in contact. Yelling at your team while on patrol is not a good idea in any scenario. With the equipment we were wearing it was very hard to hear what was being yelled at each other. The UTM rounds are very quiet but the masks deaden all the sound around you except your breathing. (which by the way makes you sound like Darth Vader when you breathe) However in actual combat the rounds are so loud you'll have a hard time hearing shouted communication anyway so it's close to a balance. Communication really starts to break down once you are in contact. Especially when one or more of your teammates goes down. You have no idea if they are "dead" or not. If your team leader goes down, then the next in line needs to take up the slack of leadership. If no one does this, then you have a group of individuals doing their own thing, and that very rarely ends well.
Gear/Equipment
Have all of your gear sorted out before you start this class. I was running a whole new chest rig and lite battle belt. However, I spent the two weeks before class running the gear through drills in my basement figuring out the placement of all my stuff. Half of my gear needed to be adjusted one way or another. So when I took the class everything worked well for me. I did learn that having a cap for your drinking tube mouth piece is a good thing to have. Crawling through the goo and then trying to take a drink sucks. Other than that everything else worked fine. As others have stated I would highly recommend the ballistic goggles and mesh face shield for the next class. I will be ordering mine in the next two weeks.
See the Force on Force Team Tactics Page HERE for details on the face masks
If you are wearing plates, then chest and back shots allow you to stay in the fight. I was "killed" once over the weekend with a chest shot. Had I been wearing my plates I would have "survived", at least for a little longer… I had just bought the plates that weekend and was already running new gear and didn't want to add that confusion into the mix until I had a chance to train with them. However, for anyone waffling about whether or not to buy plates this class is a perfect example of why you should own them! During the scenario training I "died" twice. Once with a head shot and again with the chest shot. We only had 4 scenarios on Sunday. You do the math… 25% survival rate is a hell of a lot better than 50%.
Skills
Smooth mag changes equate to fast mag changes. As Max and cadre always teach, when performing a mag change improve your position of cover. If standing, then kneel. If kneeling, then go prone. If already prone, then be quick! The same applies to stoppages on your weapon. Work the problem as quickly as possible and as low as possible. One teammate of mine was killed while performing this task. According to the "enemy" after the fight, "he was out there all in the open and I just had to take the shot." It was a great learning tool. After that action I tried to make sure I did the same thing. Shooting. The point of impact for these rounds is drastically different beyond 35 yards then your live rounds. Understand your point of aim first thing on the weekend. Once everyone got over the different ballistics, the shooting got much better. All in all, most everyone I've come across at MVT can shoot just fine. Observation is a key skill. The human eye is attracted to movement. When I played defense I caught movement way before I caught outlines, color schemes, etc. When moving great care should be given to what kind of formation you are using. Overwatch, staggered, in-line, etc. What kind of separation between team members and other teams? The answer is it depends… Getting out to train in your local AO will help determine what works and what doesn't. Also the time of year can change how you move as well. Target Identification is very important. One scenario had a team get into a firefight with two of its own elements! Several team members were "killed". If you already have a team, or retreat group or whatever, having some way of identifying each other is critical! Imagine your brother, or father, or son is on your team, shtf, and you get into a fight and misidentify and kill one of them. How the hell do you go back home and explain you killed them because you couldn't identify them? How the hell do you look your wife in the eye and say I'm sorry for something like that?! Use colored armbands, headbands, vibrantly colored patches, etc. Whatever you decide get it on all teammates and then get into a mock fight and see if you can distinguish the mark in your AO throughout the different seasons. These fights get confusing as hell. Each team is flanking, counter flanking, everyone is yelling. Guys are getting hit, screaming for help. You can't understand it until you've been through this type of training. Being a lone hero very rarely works. Usually you get killed quickly. Always, always, always work as a team.
Fitness
Being physically fit is very important as well. I know Max harps on
everyone needing to be as fit as possible
but when you're out on the hills of West-by-God-Virginia you really need it. Having the stamina, wind, and leg strength is everything! Basic upper body strength is all you really need. Being able to bench press 400 lbs doesn't do any damn good. Being able to dash 5 yards, drop to the ground, shoot, push up and repeat every 20 seconds, for 7-10 minutes straight is important. Granted moving that often isn't probably reality but that's what you really need to be able to do in this type of training. You also need to be able to walk down or up the side of a 400-foot hillside without dying of a heart attack.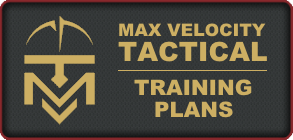 We had one individual who had an injured knee and therefore couldn't partake on the offensive side of the equation. He stayed and played defense, yet he was still in contact in all but one scenario. So the lesson there is to leave the injured people on defense, but in a smart defensive position… Having your defense sitting right on top of the objective isn't really smart. Perhaps ahead or even behind the objective make more sense… It makes sense to let everyone run through both the defensive side and the offensive side of each scenario. However, if at all possible let your gazelles go running. It just doesn't make sense to let one slow guy mess up an entire team because he's slow. I plan to run with my plate carrier every time I run so I can get used to the weight. Yeah I may look funny but I don't give a damn about my looks.
Misc.
Playing the enemy every chance you get on day one is a great tool. Yeah you go through more ammo but seeing how people, walk (crash) through the woods, and react to a contact are very interesting and educational. As the enemy you should let the "good guys" know what tipped them off. What they did which exposed themselves more than they should have. See my example above with the weapon stoppage… Also trying to assault uphill with defenders knowing where you are, is a bad idea. Unless you have overwhelming manpower – you'll just get chewed up. Surprise is a great tool, but if your plan relies solely on surprise and you lose that element then it's better to fall back and find better ground to fight on. Location, location, location. Picking your choice of ambush location is best done when you have the time to make sure you're not exposed to the enemy. It is best to send someone out to check and see if your team can be seen from the enemy's perspective. We didn't really have that much time to perform that task but in real life would be best to do so. If you are setting an ambush and are unsure of the enemy's actual line of advance then a slightly bent formation will best to cover a wider area. That way half of your team could engage and then the other half can move up into position. Otherwise you risk half or more of your team being exposed to the enemy's advance which would require them to shift – which their movement could give away to the enemy.
Leadership
Take a turn at being a team leader and the squad leader. I was team leader for a few rounds and I enjoyed it. Also make sure you give others a chance to be the leader as well. Some don't want to do it but try and force them. Most likely you and more importantly they will be surprised at how well they do. Don't go into this class expecting you are the best or that others suck because of a pre-conception. The opposing team used a 25 year who's only ever been to one CTT class before this. He did an excellent job and was praised throughout every iteration by Max and First Sergeant. If you are not the team leader and he/she is still in the fight, then damn well do what they tell you to do! I was a casualty in the last fight and listened while the opposing team leader kept having to hound his team into giving him the observation information he needed in order to make decisions. His teammates were not giving him the information throughout that entire fight and he therefore was not as effective as he could have been. Ultimately his team was picked off one by one, by one "injured" man. If they had communicated better the team leader could have flanked his team around the one defender and killed him. But lack of communication lead directly to that team's entire death. It's easier to lead the team being in the center of the team. That way the leader can be in the center of the action as well as more easily communicate with both the point man and rear man. If the leader is at one end of the line or another it's much harder to control the flow of the team. So there are my big take-aways from this class. I highly recommend taking this class. It's just so much fun!
Max adds:
students paid for 500 UTM Man Marker Rounds. That is a large bulk of the class cost ($400 against $350 for the class fee), balanced against not having to bring your own live ammo. The 500 rounds was just about right. At the end of the class, students chose to either mark up their spare ammo in a baggy for use next time around, or to simply donate it to a communal bag. So for future classes, we will probably hand out spare 'enemy mags' using this surplus ammo, to reduce expenditure for students when playing enemy. Also, I will aim to have a small surplus of boxed ammo available for purchase in case students run through the 500 rounds. The reason I ask for the class to be paid up in full 60 days out, is because the UTM ammo purchase for the class is a significant cash outlay.
_______________
Student Review: Force on Force Team Tactics by Robert Henry:
'The Day of Reckoning' by Robert Henry: Well the time finally came, but thankfully you were prepared for it. Your group met up at your retreat and all but one of your eight guys and their families made it there safely. Everyone is a bit rusty but thankfully your retreat is way out in the sticks so you have a little lag time because the riots are happening in the cities and suburbs. You use this time to rehearse tactics that you all have trained previously. Map studies are done regularly and the terrain is walked thoroughly for those that aren't intimately familar with it. You put out your MURS perimeter alarm sensors on some of the likely approach routes, and establish contact with a few neighboring farms that have people you know and trust. You give them some basic comms and spare batteries and do your best to try to get them to agree to some mutual defense and early warning of the area to looters. A few weeks more pass, people start getting complacent. The initial adrenaline rush of it actually happening has started to wear off. Nerves are getting testy on little things. You've been patrolling your property but you start pushing out a little farther as well. A team returns to tell you that off in the distance at a far waypoint they heard a short firefight and some yelling and screaming. Walking to your map board, they show you their approximate position when they heard the gunfight in the distance. They tell you that immediately after taking cover they pulled out a compass and shot an azimuth towards the sound of the gunfight. They held position for a few minutes and listened. You draw out a rough azimuth from their position on the map and it intersects perfectly with a farm house about 800 yards north of their position at the time. You discuss the shots heard, difference in sounds, etc. and ascertain that 2 or 3 defenders fought it out against a force approximately twice that size. Near the end it sounded as if the attackers let loose a large volley of fire, then a pause and just a handful of shots afterwards. The individual shots which probably came from the defenders were not heard past the heavy volley of fire. "They got rolled up," one of your team says. Suddenly this is all very real to everyone. Who used more hot water in the shower, who's kids were whining more and all the little inconveniences and nonsense that goes with living in close proximity with others suddenly seems insignificant. The team that was out patrolling is given a break, time to double check gear, check weapons and finally get some rest. These three will be left as the main retreat defense body while another patrol is sent out in roughly an hour. The warning order is given for the 2nd patrol. Contact highly likely. We want to fight them away from the retreat, away from the families. This is WHY we train like this, this is WHY we have learned these things. Patrol out towards the property line, watch the likely avenues of approach from the general area of the farm house attack. The 2nd patrol is just about ready to go, the team leader is double checking things, giving the point man the general area they are moving through and says "let's move up first to that "finger" of the ridge and move through from there." Just then MURS perimeter alarm sensors on that edge of the property line start chiming in. "Alert Zone 1, Alert Zone 1." The team leader glances back at the group leader, they look at each other for a minute and the group leader says "could be just deer." The zone 1 alert sounds three more times. The 2nd patrol hurries in their preparations. One of the cheap FRS radios you keep on to monitor comms breaks squelch.
"Bill, Bill can you hear me?"
Oh crap what is this? Sounds like one of the nearest neighbors that you gave an FRS to for early warning. You don't answer right away.
"Bill if you can hear me, I'm sorry, we just hid and they went right past us. I'm sorry.."
"Alert Zone 2, Alert Zone 2" sounds out. "Crap on a stick!" the team leader says and glances at the group leader who says "you better launch out now." The sensors are set up in a stair case type manner, which is now showing you that whatever is out there, it's moving towards the retreat. This is all happening so damn fast.... It's snowing, cold as hell, the ground is wet. Only thing that could make this worse would be that it was at night with no night vision equipment. Your patrol moves out, team leader says "guys we got to move quick but carefully and get to that finger on the ridge fast." The team leader took a MURS HT transceiver with him and he's getting real time alerts on the perimeter alarm sensors. So at least you have some heads up on the movement of the enemy. Reaching the finger the point man takes a knee for a listening halt and double checks his bearing. BANG, BANG, BANG! "CONTACT FRONT!" is shouted and the enemy is seen moving towards you. The four man team deploys in a skirmish line. The team leader is right of the pointman and the other buddy team is further on the right near a reverse slope of the ridge. The pointman is taking accurate fire in his area and cannot move. Your team is returning fire and you tell the buddy team on the right to push right and flank them on the right side. Pointman gets killed, he lets out a short scream and rolls to his back- "DAMN IT!" This is all happening so damn fast. You're in danger of getting rolled up, first thought is to conserve your forces. You tell the buddy team on the right to push on the right flank. The pointman, your battle buddy is clearly dead. No heroics here, you got to leave him. You've dropped a couple of the enemy for sure, maybe wounded a few more. Crap your not sure, this is all happening so fast it's surreal. Your main concern is your guys and getting the initiative back. The buddy team on the right gets the angle on the attackers and drops a couple more. Their momentum seems to break as they lose a couple of people. You're not sure of much at this point. The buddy team on the right links up with you. Everyone is out of breath. You have "insured" all the enemy you got close to but there is no time to double check now. You heard a couple falling back up the ridge a little more. Quick pause. Team leader calls out quietly- "quick LACE check, one at a time, top off your stuff." One by one each man does a tactical reload, four deep breaths and checks himself over for wounds he might have missed due to adrenaline. "I think we hit 5 or 6, we should have kept better count." John, one of your team mates says "I saw two run back up the ridge. Given their light equipment I bet their rally point is further up the ridge." As your finishing up the LACE check, the man facing to the rear quietly announces to the others that he sees movement from behind. Did we miss one? Hold your fire until he gets closer. The team leader uses the ACOG on his rifle to get a better look. "Hold your fire, it's Mike, he's making the hand signal we mentioned." Mike approaches the team and is given a quick run down by the team leader, "We think their are just a few of them left, we hit them hard on the finger of the ridge but we lost Eric." Mike replies that Winston and Alan are back holding the fort with some of the kids and ladies also "no one is going to get past them. We scanned the top of the ridge with the FLIR and saw two moving back up the ridge. Your nephew put that little drone he has up for a few minutes and all he saw was two guys also." Mike unslings a shoulder bag and starts passing out mags to the team, "kinda figured it might be good to bring this up given the amount of fire we heard." The team quickly tops off and forms up on a skirmish line. They move in a slow bounding overwatch with two moving up about 10 yards and taking cover while two cover, alternating with each buddy team moving. As one buddy team starts cresting a small rise, John starts slowly going to ground and without a word the rest of the patrol starts to do the same. John signals 2 enemy seen, 50 yards, and the general direction they are in. He holds position with his buddy. Team leader tells them to hold position and his buddy pair will flank. The team leader and Mike start slowly creeping around the right flank. They get within about 30 yards when one of the attackers turns to engage them. John opens fire putting the man down quickly. The second attacker opens up at John's position, exposing his position to the flankers. Mike and the team leader push up and get shots on the last man and put him down. Not being sure if all of them were accounted for, the team continues to sweep the area in bounding movements. The team leader radios base and asks if they have seen or heard anyone else. A negative is replied. It is decided that two will be left in the general area as a stay behind just in case others are out there or this was just a recon as part of a larger force. Thank God we took this training and preparing seriously all these years. I can't even begin to imagine what a cluster fudge this would be with just a gaggle of untrained people thrown together at the last minute.
_______________
In the above story, no one actually died this time around, however the tactics, the lessons and their applications all really happened. Much like taking a martial art but never sparring never really gives you a chance to see/confirm that the material your learning actually WORKS in real life, if we are not running exercises like this against live enemy, we don't really know. All of the real parts of the above story happened March 20th at Max Velocity Tactical's
Force on Force Team Tactics class
. Thankfully, no one was actually hurt in the writing of this story this go around. However if/when TSHTF, the stakes will be much higher. We learned some good lessons that are applicable to our survival, the survival of our family and our "tribe" at this class. I for one, prefer to figure these things out now, where their is time and a chance to train further, to apply changes, etc. There won't be time for OJT "on the job training" if TSHTF. Learn your lessons and make your adjustments now, you will learn them at the
Force on Force tactics class.
Robert Henry
JRH Enterprises
_______________
Student Review: Force on Force Team Tactics March 2016: Tango
Background: Prior to this I have only taken
Combat Team Tactics (CTT)
a single time. No prior
Force on Force
experience. Squad leader for almost this entire exercise. UTM info: If you are wearing more than 2 layers of clothing you will have a hard time feeling the rounds hit your body. They are extremely reliable, even more so than some real ammunition. I did not experience a single malfunction in the total ~400rds expended. The mesh face mask and goggles will be superior to the UTM designed face mask. If you already own ballistic goggles and a shemagh, this is a no-brainer. The range is almost perfect for the VTC as there were only 1-2 instances where we needed to move closer to engage each other. For CQB this munition would be amazing. The UTM is very dirty on your barrel but not as bad on the bolt area. I had great luck the 2nd cleaning with spraying CLP in the barrel/chamber and letting it sit overnight before cleaning.
Max adds:
mesh face shields and students
bringing their own protective equipment is authorized
.
Check out the
Force on Force Team Tactics Page HERE
.
Class Review: Chances are you've left
Combat Team Tactics (CTT)
and/or
Combat Patrol (CP)
and thought you were pretty bad-ass. It feels great getting all that knowledge, assaulting objectives, firing your weapon, and a requisite dose of adrenaline. Caveat is you are under constant and watchful direction from Max and 1SG. Due to the fact that live-firing mistakes are not allowed in those classes. This class removes the leash and leaves you to your own devices - mistakes are fully allowed. Spoiler alert: you are not nearly as good as you think. The big lessons I took away from this class were: 1) PT levels become quickly apparent and their value validated. You will screw up your formation if you can't move at the proper speed. If your team's formation is off then your enemy has the advantage and you will die. The reality of what we experienced is exactly as stark as that sounds. 2) Leadership is important, but so is following. One team had an effective leader but followers that froze when it came time to take direction under fire. The other team seemed to struggle with "too many chiefs not enough indians" at times, leading to confusion in their maneuvers. Both are frustrating for all involved, and both lead to dead team members. Get to know yourself and how you can best serve your team. 3) FRIENDLY FIRE. After the first 1-2 drills it became obvious to both teams that they needed some way to IFF (Identify Friend or Foe). It is very difficult to identify the enemy especially if you forget where your team is supposed to be or you're wearing similar "uniforms". ID YOUR TARGET BEFORE FIRING. 4) The amount of ammunition you expend and the amount of time that equates to is something you can only really learn by doing. You are supplied 500rds for 2 days of exercises in this class and most of us did not use it all. For perspective, on average most people reloaded 2 times or less before dying in an exercise. 5) Make a decision and execute. There are almost always a handful of ways the enemy could behave and you will never know which decision is best until you play it out. The most logical decision might get you all killed, it might also mean you walk into the enemy camp without a scratch. The enemy gets a vote, and time is ticking away! Now that this class exists, I would strongly recommend taking it and then taking it again, and again. The prerequisite CTT and CP classes are like driver's education to prepare you for being a racecar driver in FoF. Start your engines!
________________
Student Review: Force on Force Team Tactics March 2016: Jane
This weekend I was fortunate enough to take the inaugural
Force on Force Team Tactics class
at MVT (the prerequisite is
Combat Team Tactics
). All I can say is that Max and First Sergeant really put their heart and soul into making this the most creative and dynamic training experience possible! This class took the material that you learned in
CTT
to the next level - actually applying those principals against live opponents who not only fired back, but also moved around and used team tactics against you. The class started on a miserable
Saturday
- snow, sleet, rain, cold. What more could you want?! Despite the bad weather, 15 hardy and enthusiastic "crash-test dummy" students showed up, ready to try out this new class, learn and have fun. We started the day with a thorough gear check -- no live ammo, side arms, or knives allowed. This class used UTM Man Marker Rounds, training ammunition in which your AR-15 is retrofitted with a special blue bolt that has an off-center firing pin. Even if a live round accidentally made its way into one of the inspected and taped mags (unlikely given the scrutiny), it could not be fired. The UTM ammo itself is pretty interesting. It has 2 primers, one that fires a small, colored piece of wax (looks like a tip of a crayon in a little plastic cage which shatters upon impact), and another that cycles the action. My rifle didn't have a single malfunction using this ammo. You had to shoot a bit high - the max effective range is 50 yards, but it starts dropping off before that. At 35 yards I had to aim at the shoulders for a center mass hit using a rifle zeroed for real .223 ammo. Protective gear was also issued - a special UTM mask with a wrap-around neoprene shroud, and an airsoft helmet if you did not already have one. While this mask was not hot in the 40 deg F weather, I cannot imagine using it in the summer months. It was like breathing through a gas mask running through the woods and up and down hills. I would think that the mesh mask that Max used would be much better.
Max Adds:
Mesh masks are authorized, see the
Force on Force Team Tactics
page for details. These are more comfortable and allow good air circulation / breathing.
The students came from all over the country - as far away as California, and from all walks of life - were divided up into two squads, red and blue. After the administrative stuff was done, we hiked up to the top of the ridge, then reviewed and dry rehearsed some of the maneuvers learned in CTT. Most were at least a little rusty. After cleaning out the cob webs, We did many of the same drills that we learned in CTT -- except that instead of crazy Ivan the popup, live enemy were firing back! After a short break for lunch, the fun resumed with more drills. It was a totally different experience when someone is shooting back at you -- when you start getting hit, you become more cautious and take cover more aggressively! The next day was the really fun day -- the scenarios. And it was better weather too. For each exercise, both squads were given a "base" to defend, with a colored smoke grenade. The object was to capture and set off the other squad's smoke first! This was the innovative heart of this new class. Given the constraints (primarily terrain and number of team members), a squad could come up with a plan as creative and as risky as they wanted. An instructor (either Max or First Sergeant) was embedded with each squad to both observe, critique, and referee the action. Different strategies were tried in the scenarios that were fought. The most common overall strategy was to divide the squad into a defending team and an assault team, with specific plans for each, but this wasn't always the case. Plans were put into place to defend the base, to assault the other squad's base, for laying ambushes, etc. Mastery of the basics proved to be critical - communication, decisively moving as a unit with discipline, controlling your fire and taking good cover, among others. Without good execution, the best laid plans fell apart, even resulting in casualties from friendly fire!
The biggest benefit from taking this class is that it takes you from doing drills mechanically to thinking dynamically and employing previously learned tactics in ever fluid situation.
And selecting the right tools (tactics) for the job while you are under pressure. Sure, you are going to screw up... and people will get "killed" (figuratively) as a result. But better to learn your lessons here, than in real life SHTF. Just like the military does with Red Flag! And like Red Flag, I personally feel that everyone who is serious should be taking this class on a periodic basis as recurrent training. I know I sure will make a point to take it at least once a year. Jane
_______________
Student Review: Texas Combat Patrol Class February 2016: Justin
Max continues to deliver! This year I was able to continue my training with Max Velocity Tactical by attending the Combat Team Tactics (CTT)/Combat Patrol (CP) class in Texas. I am an alumni of the 2015 CTT/Mobility class. That training so VALUABLE I knew if I doubled down on my investment that I would not be disappointed in 2016. I was right! Returning for additional training allows a student to refresh, confirm and expand lessons learned at previous classes. The lessons I took away from CTT in 2015 were solidified and enhanced this year. The drills and classroom instruction were familiar, yet, with the introduction of the electronic pop up targets, the training took on a new dynamic. Patrolling forward and reacting to an unknown enemy allowed me to understand the importance of scanning, the mechanics of the RTR drill, the value of accurate fire, and the danger that is target fixation.
Constant scanning is something that can be overlooked when engaging static, "stick-in" targets. The pop-up targets allow realism of a moving and reacting enemy. When patrolling forward, the pop-up targets force students to scan and be situationally aware. Directly following contact, the team would roll into the RTR drill. Understanding the importance of the initial R – Return Fire, became apparent with the pop ups. Acting as point man for our team, often I was the only person able to initially return fire. I was able to feel the responsibility of my team's safety as they got to cover and get on line. As we continued the drill, the importance of accurate fire made itself clear. As we were breaking contact, one buddy pair would engage the pop-ups allowing the other pair to move. The pop-ups gave instant feedback if you were in fact covering your team's movement. The dynamic nature of the targets introduced the danger that is target fixation. As you were focused on firing to cover the others pairs movement, you could get lost in keeping the target down that you forgot the next step of the drill. DON'T GET IN A RELATIONSHIP WITH IVAN! The CP portion of the class was all new material for me. Having read Max's book, "Contact", I had an idea of the theory that we would be discussing, but putting that knowledge into practice is invaluable. The class balanced lecture with practical rehearsals and actual patrols. In addition to the lectures, we had a run down on gear that works, shelter set-up, and hand signals. The night reconnaissance was our first opportunity to put the theory into practice as a team and it was amazing. We patrolled out and observed our objective through magnification, night optics and FLIR. We documented things we could see and hear and reported back at the scheduled time. The following day we departed on our patrol and practiced the theory Max had given us in rehearsal. We occupied a lay-up position for our evening meal, established a hasty ambush, set up a patrol base including sentry duty, evening stand-to, and comms cord. We finalized the patrol by setting and initiating an ambush. NEEDLESS TO SAY, YOU CAN'T LEARN THIS STUFF BY READING!
We finished the last day of class with the Raid drill and were yet again amazed at our progress
in 6 days
. The Patrol Class blew the doors off misconceptions formed by Hollywood and glamorized stereotypes. I cannot begin to express the level of confidence I feel as a result of training with Max Velocity Tactical. The training opens your mind to situations that are representative of an actual contact situation you may be faced with. No "pew, pew" on a square range. If you are reading this looking for an answer of whether or not train with Max, the answer is hell yes. Live hard, die free.
_______________
Student Review: Force on Force Team Tactics March 2015: HelloKitty
Force on Force Team Tactics
March 2016 2 day course using UTM (similar to simunition) in woodland WV training in Small Unit Tactics. Weather- cold, wet, snowing and raining. 15 students formed into 4 teams and 2 squads. Prerequisite to taking this class is
Combat Team Tactics (CTT)
. However I highly recommend you also take
Combat Patrol (CP)
so you are familiar with squad attacks concept. I have also earned a Rifleman tab at MVT. This is not my first force on force course. I have taken cqb courses with Sims. However this course is unique in that it is woodland based and training in SUT. I know of no other course like this available outside military. Force on force courses are the pinnacle of training. You cannot test your tactics, abilities, equipment any better without actually doing it for real. The only limitation with UTM is range. But in a woodland environment it is ideal. So you have taken Max's CTT and possibly CP courses? You got this bounding thing down, huh? Nope. You have the basic principles. Sure. But you have to apply it with a human trying to shoot you. You will really understand what MVT is trying to teach you by taking this course. You will learn nuances in SUT in this class that you cannot get on a range. Like reading terrain, what is good cover, what really is suppressing an enemy, reading the battlefield, micro terrain can help but also keep you from mutual support, blue on blue incidents. We learned A LOT. We did not learn this by Max lecturing. We did it ourselves and learned from mistakes. No theory here. You will fail and get shot. You will learn and get little better each time.
You wear helmets and masks for protection but this also introduces stress and simulates battle conditions. The masks make hearing commands difficult ( auditory exclusion), the mask reduces visibility and induces tunnel vision requiring scanning, also having a mask on makes it harder to get oxygen making exertion harder.
This class gives you opportunity to lead a team or squad. Which is an invaluable learning experience in itself. I learned that SUT is something you have to practice a lot to get really good at it. I cannot stress how excellent any force on force course is if you want to really learn a tactical skill, much less this course. And Max has pulled off a winner here. If you have taken CTT and you don't plan on taking this course, then you are as wrong as dick cancer and I don't want you on my team. Hello Kitty
_______________
Student Review: Force on Force Team Tactics March 2016: Pinky
FoF Review:
_______________
Student Review: Rifle Skills / Combat Team Tactics March 2016: Eric
Day one of
Combat Team Tactics (CTT)
should be
Rifle skills (RS)
. Despite the experience of the group, errors were made by everyone. No one was flawless. Even those of us who took the Rifle skills still made errors. But that is what training is for: to make mistakes in practice so you make fewer in action. You don't acquire skills by reading blog posts or watching videos you acquire skills by experiencing them. I have had some good training in flat and lightly wooded ranges. Nothing compared to the experience I got during CTT. I would have hated to not brush up rifle fundamentals in Rifle Skills and gone just to CTT. I was able to sort out some rifle issues from my highly customized rifles. I was able to get detailed review and refinement of my handling techniques. My Rifle Skills classmate became my battle buddy; and brother, I'll fight with and for you any day.
Max Adds
: see
HERE
for a post from today about the class schedule and the availability of RS/CTT etc. CTT got me to think about some abstract concepts. One that came to mind was the "application of cross-domain skills" (that's mine perjurers). It sounds like a ridiculous mouthful of random, but I can illustrate this to a few areas. I'll start with the Return fire, Take cover, Return effective fire (RTR) or "react to contact" drill. There are four parts to the RTR drill:
Contact – any adversary has been identified and communicated
Return fire – attempt to unbalance the adversary by returning fire in his direction
Take cover – Get off the line of attack (yes, the f*cking "X")
Return Effective fire – fire that forces the adversary to react (retreat, die, whatever)
So what does this have to do with anything else in the world? Let's start with something I know a little bit about, American Kempo Karate (AKK). In the most basic level of there is a self-defense technique called "Checking the Storm" and it parallels the RTR drill perfectly. In the AKK technique, the attack is an overhead strike with a stick, rod, staff, etc.
Contact – any adversary has been identified
Return fire – attempt to unbalance the adversary by returning striking his strike (also called a "strike block"; AKK does not teach to waste energy with just blocks, your blocks are strikes)
Take cover – Get off the line of attack shift to right or left of the attack, which ever offers the best cover
Return Effective fire – deliver strikes to the adversary's vulnerable points.
This
video
shows an alternative strike but the points for comparison are still present. Another cross-domain skill that I was able to associate with CTT is Race driving. I had earned a novice race driving license in 2005. What the racing school taught was that the first three days were spent on how to drive the car. The next two days were spent leaning to race the car. These two skills I call "driving" (no surprise) and "Race Craft". Race Craft is the application of driving fundamentals to win a competition. If we go back to my day one of CTT, Rifle Skills would be like the driving portion of race school and I would call it Marksmanship or gun handling. When we get to my day three (day two of CTT) we begin to apply those skills to fight or what I call "Fight Craft". Fight craft is the application of fundamentals of weapons skills to win or survive a fight. Just as in driving there are certain techniques that are only applicable at certain times to pass or get advantage on a competitor, there are certain techniques that only apply when engaged in a fire fight. When driving, I may position myself to block another driver from using the whole track by actually blocking another car (so three cars here). In a gun fight, I would use cover and my firearm to move my buddy into a position force the adversary to react (freeze, retreat, die, whatever). So what the f*ck is my point? That this is nothing new. The point is that the skills found in life can be found and applied to Fight Craft (and I don't just imply Gunfighting). We've all had an experience(s) in our lives that can be paralleled to CTT. You don't acquire skills by reading blog posts or watching videos you acquire skills by experiencing them. Eric
_______________
Student Review: Texas CTT / Mobility 5 Day: Vagabond
Review of
CTT/Mobility Texas class
, February 2016 While I'll exert effort to make this review logical, relevant and accurate, it wouldn't be right not to say that I write this piece with
enthusiasm.
The course fulfilled what I wanted to achieve, and at the same time surpassed expectations in every way. If you are ADD go ahead and stop reading here and take this as a 5 Star recommendation, but if you want more feel free to read the 'who, how, what and why's to follow. The Writer's Perspective: I took the class because I - like many others- do not believe it when the Great Wizard (as in Oz) blows smoke and tells me all is well and getting better every day. My take on national and world events is not 'if' but 'when,' and 'where first.' If you ever feel historically minded look up New Your Times headlines in the years leading up to WWII and you will immediately feel an ominous Deja vu. However, those whom I would call the more switched-on authors always state that whatever happens globally and nationally, is 'local, local, local' the defines how any individual or family will fare in times of trouble. I live in Texas which means there is a good economy, plenty of guns, but LOTS border issues. The intention is to be ready for 'whatever, whenever.' I'm not a vet. I'm 58 and have had various knee surgeries from past over-training in weights, running and martial arts, as well as stupid 'no pain no gain' methods from years past. Over the last few years I have sought out tactical and 'prepper' training where I can find it, some good, some good but not really relevant, and some not good at all. Same with gear. However, I work out all the time, am lean, still decently athletic, BUT I still have a 58 year old body that has plenty of scar tissue and achy bits and pieces. I did train up before the course using one of the
Tactical Fitness plans
, which means fast marching and airborne shuffling with a pack is
totally, completely
another thing from gym work and sprinting.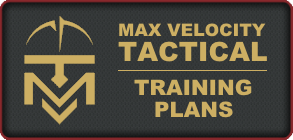 Then, I'm a doctor and have degrees in other things, and one thing I learned very quickly is that having a good ability to concentrate can quickly and automatically lead to even more 'awareness tunneling' than is apparent in people less analytically minded. This tendency bit me several times during the training. So, I'm a concerned father who trains regularly as best as possible, who has a busy 'day job' and training in pistol and rifle craft to an intermediate level. But I have had no real training in team tactics, and none in mobility. The Class Members: 16 in all, I immediately found the general atmosphere friendly. We stayed in a lodge with roommates and the married couples of course with each other. It wasn't hard to break the ice, and by the second night some lively conversations were taking place on various topics. There were several PhD types in the group, some tradesmen, and some engineers. 6-7 people or so were there for their 2nd or 3rd class, which was a major compliment to Max. Everyone who was there
wanted
to be there. Fitness levels varied from quite fit to not so fit. However, the class expectation is that you push yourself to the level you are comfortable with...or maybe 'manageably uncomfortable' would be a better way to put it. Physical Demands: Because of the non-square range ethos and demands for realism, most of the shooting was performed from kneeling or prone positions which implies up-down, up-down, and eventually up-dash-down, or even up-dash-down-crawl-roll-up-shoot etc. So, the demands were more along the lines of holding body positions for some minutes while shooting or covering, followed by brief and reasonably quick trots or dashes while moving from cover to cover. It was not necessary to be in marathon runner shape. While we did not wear heavy load outs, even the vest with filled mags would become heavy on the shoulders after a time. The days themselves started right after breakfast, on time, and everything ran well to time, a factor I immensely appreciated. No idle, wasted time and the breaks we took were breaks we needed. The days were full, but not crazy. So, the point was to engage in a full training day, but not to run some kind of a 'civlianized' SOF selection where everyone is pushed to puking. Far from it. Teamwork: I've always been an individual sports guy - weight lifting, track, boxing etc. However, very early on I found myself with a 'buddy.' My 'battle buddy' was a great guy from up North, and as we worked together for several days I could increasingly see where he had perceptions and strengths that compensated for my weaker points. And, in the drills I definitely did not want to let him down and screw things up for him either. It was a new experience for me, learning to work in rhythm with my buddy, e.g. to blend with his timing and movement as he would blend with mine until we would have 'joint rhythm'. Then, training evolved into maneuvers and drills with 2 buddy pairs, and then to two 4 man teams performing different operations that were still coordinated. The take-away is, 'don't leave home without your rifle, or your buddy.' It was very evident that while 'one is one,' 'two is four,' and 'four is eight.' The integrated approach with each buddy and buddy pair having a set responsibility demonstrated that even in the adrenaline-inducing contact and break-contact live fire drills the demands are far more than one person could ever hope to handle. This buddy pair modularity looks easily adaptable to prep teams, e.g. it would be very possible for a four-person family to organize exactly along the lines we practiced. The Lessons: In a nutshell everything we learned was designed to be a non-sexy, iron-clad reliable, as idiot proof as possible set of relevant actions that could be well perfected and used under stress. With the rifle we learned and set up actual malfunction clearing drills. We then performed them under some stress and found that stress changes everything, with people clearing non-existent malfunctions when the only problem causing a failure to fire was they had neglected to switch the safety to 'fire' while under stress. We practiced 2 and 4 man attack, break contact rear, break contact left and right, and flanking drills in the CTT course. In Mobility the principles were similar, only with a mounted profile, e.g. reverse from a road block, vehicles immobilized, even 'men down' and go-get them drills, all under live fire conditions.
Safety: Still, the training was incredibly safe. First we would have a 'mission brief' for conceptual understanding. Then we would have a slow, relaxed walk-through. Then we would perform the drill, and then we might perform it with Max adding some 'curve balls.' We also evolved those drills from individual, to the buddy pair, to the larger teams. End Notes: My take-aways were practical, mental and even emotional. I have very high confidence in the drills we learned, and have practiced a couple of them in the weeks following the training and I await the chance to practice others. Mentally I learned about 'analysis paralysis' while under speed stress. Emotionally, I had to keep participating in actions I wanted to do, but felt I had little natural talent for largely due to the 'mind set' I spoke of that gets in the way under 'tactical' circumstances; in other words I don't like feeling like an idiot, or 'lunatic' as Max so affectionately called me at rather high volume following a muffed drill….. Others will have certainly had different experiences and take-aways, but my summary is that it has been my most valuable training to date. Vagabond
________________
Student Review: Texas CTT / Mobility 5 Day Class 2016: Jim Tom
Texas 2016 CTT / MOB (Part Deux): This was my second
Combat Team Tactics (CTT)/Mobility class
and the sequel was just as good, if not better than the original. We had a mixture of alumni and new students with a wide range of backgrounds and skill levels. Max's instruction was accommodating and constructive (crawl, walk, run) for all. The key to this is the students' ability to listen and comprehend. I adjusted my PT (with even more needed) after the first class in 2015, and the positive result was being able to concentrate more on Max's instruction. This change also enabled me to remain more cognizant of my surroundings and where my buddies were. If you are in doubt of your fitness level, I strongly suggest gauging yourself by doing the
100 Yard MVT Standard on the Tactical Fitness Training Plans page
. Running and/or hiking are a great start, but that is not enough. This should not be read as discouraging, but encouraging. Do not discount the Mobility training. It is valuable information and was especially driven (no pun intended) home when one of the drills involved having your family in the vehicles. It becomes more than just a drill at that point. The addition of casualties adds a whole new dynamic as well. Two suggestions I would make concerning gear is to bring an AR and lose the old M-16 3 mag pouches. If you are heavily invested in the old M-16 pouches, at least have two Taco or Esstac mag pouches on you for quick reloads. You can then replenish your quick source from your M-16 pouches. In addition to the knowledge gained, these classes are both SAFE and FUN. Read "
Contact
," do appropriate PT, square away your gear, and sign up. (Just don't take my spot!) Jim Tom
Max adds
: In regards to gear, I lent a couple of the students the two new
VERSA Chest Rigs
that I had with me. At the end of the class, they didn't want to give them back, and I plan to have some with me in future as loaners and for sale at class. We also have the single caliber rigs (including AK) in the pipeline. I recommend a rig such as the VERSA, as well as a light 'battle belt' where you can have additional mag pouches (TACO type) and other items (see video below) In the video above, the casualty being dragged is being dragged by his VERSA rig, in respect to a question as to whether it can be used for that. Below: VERSA Rigs at class. These were purchased before we went to the new OEM, and the new version only differs in design in that there are two rows of MOLLE now under the arms, as requested by feedback from customers.