Training Cadre
MAX: Owner, Max Velocity Tactical
Max is the Primary Instructor for the majority of tactical classes held at both the VTC and mobile.
Max is a tactical trainer and author, a lifelong professional soldier with extensive military experience. He served with British Special Operations Forces, both enlisted and as a commissioned officer; a graduate of the Royal Military Academy Sandhurst. Max served on numerous operational deployments, and also served as a recruit instructor. Max spent five years serving as a paramilitary contractor in both Iraq and Afghanistan. This included a year based out of Fallujah, Iraq, and two years working for the British Government in Helmand Province, Afghanistan.
Max is a U.S. Citizen.
Max can be contacted at: maxvelocitytactical@gmail.com or via the Contact Page.
_______________
SCOTT ('First Sergeant'):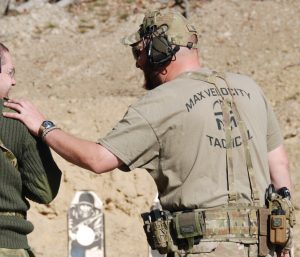 Scott is the Primary Instructor for HEMS & Defensive Concealed Handgun.
Scott is a retired U.S. Army Infantry First Sergeant. He served on active duty for 23 years in a variety of assignments. They include LRSC, Light Infantry, OPRFOR and advisory. Deployments were Gulf War 1 as a scout in a LRS team, Bosnia as an ATL in a LRS team, Afghanistan as an Infantry platoon sergeant and Afghanistan as an advisor to the ANA and ANP. He also served in various overseas assignments where he had the opportunity to train with several of our NATO allies.
He is a NRA Certified Instructor for Basic Pistol, Basic Rifle, Basic Shotgun, Personal Protection Inside the Home and Personal Protection Outside the Home. He has attended MVT CTT, John Farnam's DTI Advanced Defensive Handgun Class, Magpul Dynamics Handgun 2 Course and RED6 Advanced Defensive Handgun.
He has a lifelong passion for studying military history and how those lessons are still relative today. Especially in the context of what we train people for at MVT.
_______________
JOHN: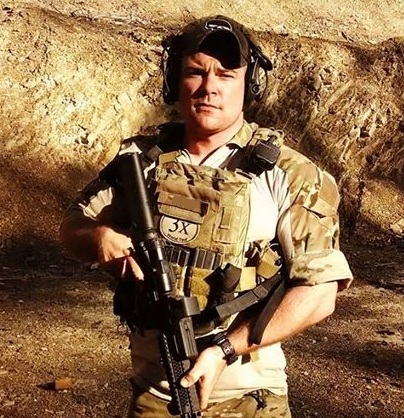 John is the Primary Instructor for the Close Quarter Battle Course and the Long Range Marksmanship Course.
John is a 9 year US Army veteran with over 29 months deployed in Afghanistan and Iraq. He has extensive experience and expertise in small unit tactics, reconnaissance, CQM/CQB, and specializes in long range and unconventional marksmanship. He has been selected to represent two Division Marksmanship Teams nationally and internationally.
John has led or served in numerous conventional, reconnaissance, and special forces units throughout his tours, being specifically recognized by 3 separate US Special Forces Operational Detachment Alpha Teams as well as advising numerous NATO Special Forces groups. He has also been recognized for valor being awarded the Bronze Star Medal for Valor. John is a dedicated and motivated instructor, using his knowledge and combat experience to personally connect with each student at MVT.
_______________
CHRIS: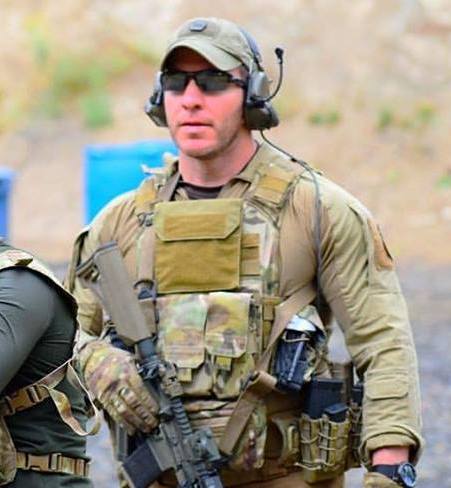 CHRIS: 
Chris spent 12 years of his life in the United States Army as an infantry officer. He has attended Jump School, Ranger School, SERE (survival escape, resistance, evasion) level 3 and many others. Chris has one deployment to Iraq where he commanded a mechanized infantry platoon in the Baghdad area. After Iraq, Chris was promoted to Captain and ultimately took a Rifle Company to Afghanistan to train, mentor and conduct combat operations along side Afghan Border Police in the southern provinces of the country. There he conducted operations with conventional, Special Operations and Other Government Agency entities along the Afghan/Pak border.
After several more assignments, Chris left the army with 12 years of service and went in to the private military contract sector. He spent time in Kabul, Kandahar and the Helmand area of Afghanistan escorting government and business officials through high threat environments while simultaneously training afghan personal protection forces (APPF) and conducting site assessments and security vulnerability of numerous static locations through out the country.
Its been Chris's lifelong career to serve his country, train and mentor US soldiers and their allies and now bring his experience and training expertise to Max Velocity Tactical. His expertise centers around Small Unit Tactics, Operational Planning, Small Arms Weapons Manipulation, Unconventional Warfare and Night Operations.