BASIC PHYSICAL FITNESS REQUIREMENTS
What are the fitness requirements for an MVT Class? Any class the moves off the square range has a basic physical fitness requirement. The fitter you are, the better you will perform at class, and the more value your will derive from the training. We do offer Tactical Fitness Training Plans (see below), and although these are ideal, we understand that many will not attempt them. However, in the interest of preventing students from showing up with no physical preparation whatsoever, the following guidelines may help:
In order to be ready for class, you need to be able to do a minimum level of fitness. Part of this is a basic cardio level, and then there is the ability to get up and down from both kneeling and prone positions. That is, while holding your rifle safely muzzle down to the front, and without using excessive force or leverage to push yourself up from kneeling, perhaps by pushing on a knee while unsafely waving your muzzle around. You also need to be mentally alert. This is not an age thing, because we have had spry 67 year olds run the classes, better than not-so-spry 30-somethings. It's about the individual, not the age. The better your physical and mental fitness and alertness, the better able you will be to maintain the rigorous safety standards we set on the ranges, and learn more from the training experience.
So here is a simple standard. Not a training plan to get you to it, but a simple standard to gauge if you are ready for a class:
- Find a 100 yard stretch of ground. 'Enemy' is beyond the 100 yard line.
- Carry a rifle, or something to simulate one.
- Carry the rifle in the 'patrol ready' position to your front, butt stock in the shoulder, muzzle down.
- Begin:
Dash 5 yards, kneel, wait 5 seconds.
Dash 5 yards, go prone, wait 5 seconds.
Repeat, alternating kneeling and prone, to 100 yards.
Come back from 100 yards to the start, same deal as going forwards, but running to the rear and each time you kneel or go prone, face back to the enemy.
Wait 30 seconds.
Repeat.
Note: The 'dash' needs to be a fast sprint, perhaps adding a zig-zag.
Can you do that without excessive fatigue? Then you are ready for class. Can't? Do some PT.
You want to consider the need to get up from prone to kneeling, and from kneeling to standing. This incorporates upper body strength (push-ups) with thigh strength (squats/lunges). This is not an exhaustive list, but simply a guide to help you determine your practical fitness level. It is a bare minimum. See below for Training Plans.
MVT TRAINING PLANS

Max Velocity Tactical offers Physical Training Plans. These plans have been developed in partnership with
Hunter Allen
of
Peaks Coaching Group
. For years, I have talked about how important PT is to your ability to win the fight. Your survival depends on your level of fitness and the fitter you are the more chance you have of winning the fight and surviving. When a disaster happens, nobody is going to care how much beer you can drink or if you watched the latest football game
on Sunday
. They will care if you can get yourself into position over the other side of the ridge, and flank the marauders. Or if you have to abandon your location and hump your gear and your family's gear to your bug out location, then your family's survival will depend on your fitness. No "tacticool" stuff is going to save you if you can't out-distance the zombies.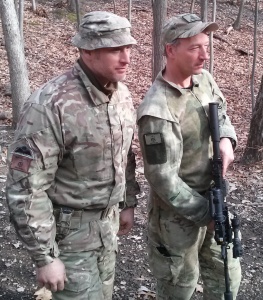 After attending the combined
Combat Team Tactics
and
Combat Patrol
Class, Hunter approached me to become partners in creating a set of online training plans that are designed to improve the fitness of tactical survivors, like you, delivered simply and securely in electronic format and that contain some of my favorite workouts. Hunter brings a wealth of knowledge from the endurance training world. He is known as one of the foremost experts in coaching cyclists and developed cutting edge training principles using the latest in cycling and GPS technology. He is a former professional cyclist and raced for 16 years all over the world, winning over 40 professional races. After he retiring from racing, he started a highly successful coaching business, Peaks Coaching Group, and has coached national champions, world champions, professionals in the Tour De France, and Olympic medalists. He commands a team of over 50 coaches in his group, and together they coach over 600 athletes around the world. Hunter is the co-author of the seminal book on training with a power meter for cycling called, "Training and Racing with a Power Meter" . He also co-authored another very popular book called, "Cutting Edge Cycling". He has authored over 100 pre-built training plans for cycling and his plans have created winners around the world. He travels the world now teaching cycling camps and giving seminars on the principles of training that he developed and is in highly sought after as one of the most knowledgeable and experienced cycling coaches in the world.
We combined our years of experience and knowledge to develop these plans for you. We wanted simple yet comprehensive plans that would allow anyone to improve their fitness through basic exercises in a progressive, rational way that will raise your fitness level according to key principles of exercise physiology and training periodization. Each plan is unique and is directed toward a particular goal and beginning fitness standard, so make sure to read the plan description of each one to ensure you are getting the correct one for your life situation and needs.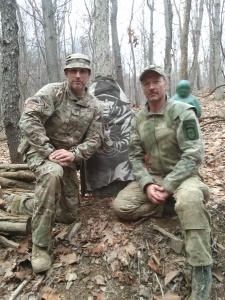 Why buy a MVT training plan?
-Combining my tactical knowledge, military training and experience with Hunter's knowledge and experience of physiology and coaching gives you a plan designed both for real world survival scenarios, with safe and cutting edge principles of training.
-Each plan is delivered via a clean online website, www.TrainingPeaks.com so that you can log in anytime you want or print off the plan. You will also receive an email each day of the planned training for that day and the following day.
-Economical! If you hired a personal coach to work with you, it could cost anywhere from $179 to $1279 a month. Incredible value for money here as you get 8-12 weeks of training for $99-129.
- Each plan has been built according to the training principles of periodization. There are rest days, rest weeks and a rational and progressive overload of training is prescribed so that you can handle each succeeding week as they come to you.
- Well written exercises, with clear explanations, accompanying support documents to help you along the plan. Hunter and I also monitor the training section in my MVT forum to help coach and answer any additional questions you have.
- Plans are built with your time constraints and specific goals in mind. Have only 5-7 hours a week to train? Want to improve your overall fitness? Coming to one of my camps and want to be ready to hump your gear up and down the WVA mountains? Getting ready for the MVT Rifleman Challenge?
- Comprehensive support documentation with each plan include: Exclusive training tips by Hunter and I, nutrition tips on getting you leaner, how to do specific exercises, shooting practice drills to do on your off days and more.
How do I buy and follow the plan:
1) Click the link below to goto the TrainingPeaks.com site and purchase your plan there (www.trainingpeaks.com/maxvelocity).
2) You will need to create a free online account on TrainingPeaks.
3) Once you have purchased, you will log on and then "APPLY" your training plan to the start date you choose.
4) Your plan will be delivered in your account and each day you can click on the workout to read and follow.
5) You will also receive an email each day for the training plan of the day and the next day.
6) You can print out the plan and read as you like.
7) Make sure to sign up for the MVT forum and ask questions in the Training Section.
8) IF YOU ARE HAVING PROBLEMS, Click HERE to view more specific instructions if needed.
(click the icon below to goto the training site)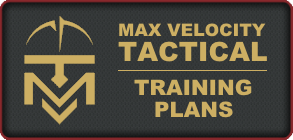 PLANS
:
MVT Improve your tactical fitness plan weeks 9-16 - Intermediate Fitness level - Coming Soon!
MVT Improve your tactical fitness plan weeks 9-16 - Advanced Fitness level - Coming Soon!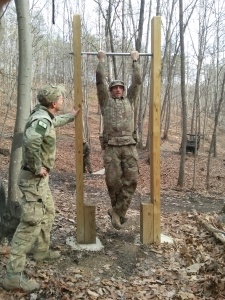 Which plan is for me?
All MVT plans are pre-built training plans. They are not custom plans built specifically for each individual. You may have to change some things here and there, be willing to adjust workouts occasionally and sometimes even skip them due to "life happens" issues. That's normal and these plans are built in such a way that you can easy adjust them as needed. With that being said, we believe that we have created some of the best plans to help you get fitter, improve your tactical fitness and prepare you for any disaster scenario. Tactical fitness is not about becoming the biggest guy in the weight room because while those guys are strong, they don't have the speed and endurance you'll need in a tough tactical survival situation. Tactical fitness is a combination of cardiovascular fitness that will allow you to TAB up to 10 miles with a 30lb bergen on your back, carrying your rifle. Tactical fitness means you are strong enough to carry your gear, up and down hills and mountains, over long distances, and survive on less food than your normal home cooked meals. Tactical fitness is something that you can do at home without much specific equipment, and in many cases just your own body weight. All you need is desire, motivation and sweat.
Beginner
: Choose a beginner plan if: You haven't trained in a long time, are out of shape and ready to get back into shape, then this is the plan for you. Beginner plans start you out with walking, then interspersed with jogging and eventually you are doing a solid TAB from 5-8 miles. Your strength exercises also start out relatively easy to make sure you transition back into strength workouts without becoming overly sore or injured. As a guide, if you run 2 miles in over 18:00 minutes, then the beginner plan is for you.
Intermediate
: Choose an intermediate plan if: You have completed the beginner plan and feel you are ready for more. Or you aren't starting at zero fitness and have been training, but maybe not that intensely. If you can do some jogging now and possibly running now and again then this is a good plan for you. If you do physical work, but don't do specific strength exercises, then this would be a great plan to start with. You will need to be able start out with jogging and some basic exercises like push-ups and sit-ups and progress to more advanced exercises with more sets and reps. As a guide, if you run 2 miles in over 15:00 minutes, but less than 18:00, then the intermediate plan is for you.
Advanced
: Choose an advanced plan if: You have completed the intermediate plan and are ready for more. You can start right off jogging and running and can knock down a 10k run pretty easily. You can do 60 push-ups easily, 100 sit-ups no problem, and at least 20 pull-ups. You can do the 8 mile CFT in less than 1:50. This plan will continue to increase your cardiovascular fitness so that you start to become a "tactical" endurance athlete that can hump loads and shoot accurately under combat
conditions. Note: this is an advanced plan, so if in any doubt, choose the intermediate first! FAQ on the
MVT Forum HERE
.
About Max & Hunter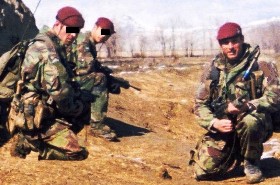 Max is a tactical, self-defense trainer and author, a lifelong soldier with extensive military experience. He has served in both the British and US Armies. He served with British Special Operations Forces, with the Parachute Regiment which is Britain's elite quick reaction force and which augments the UK Special Forces Support Group (SFSG). Max served on six operational deployments, including to Afghanistan immediately post-9/11, and also a tour training and selecting recruits for the Regiment. Max passed both Parachute Regiment selection and UK Special Forces Aptitude Selection during his career, some of the hardest selection courses in the world.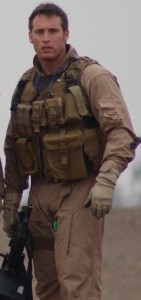 Widely known as one of the top experts in the world in coaching endurance athletes using power meters, Hunter Allen's goal has always been to teach athletes how to maximize their training and racing potential through professional analysis of their power data. In 1996, he founded The Peaks Coaching Group focused on developed leading edge methods of efficient power training. For the past 10 years, Peaks has been a leader in the industry in the field of power training for endurance cyclist. This unique opportunity has given Hunter the ability to review thousands of power files and racer profiles and develop an "artful science" of power training and coaching. During this time period, he also co-developed Training Peaks WKO+ software and co-authored the book, "Training and Racing with a Power Meter" with Dr. Andrew R. Coggan.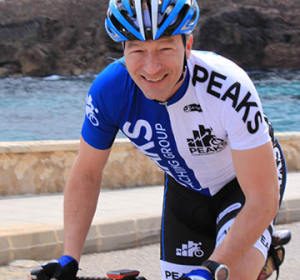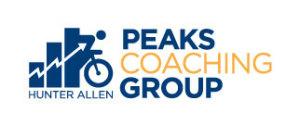 More about Hunter