HEAT Night Operations is a biannual class held at the start and end of the year. This is a two-night class held over a Friday and Saturday night which is primarily nocturnal in nature. This class combines training developed over previous MVT Classes and combines it into full night operations.
Prerequisites: HEAT 1 & HEAT 2. You must have trained with MVT within 6 months of the Night Operations Class.
Note: You must bring your own equipment (see below).
NIGHT OPERATIONS
HEAT NIGHT OPERATIONS is designed to develop competence in night vision equipment, weapon and aiming devices followed by conduct of tactical live fire operations in a controlled training environment. Students will learn how to integrate different systems to allow them to effectively use their weapon at night. Students will also be shown combat proven TTPs for night time operations. Students will get the most out of this class if they come with quality night vision, a reliable weapon and some form of infrared aiming laser (see below).
OUTLINE TRAINING PLAN:
Specific timing and information will be emailed to enrolled students prior to each class. An outline / suggested timeline will be as follows:
Friday:
Mid-Afternoon:
Reception and administration.
Equipment / lessons.
Evening / NightFall:
zeroing.
Flat Range Drills.
NightFall - Midnight Approx:
Flat Range Drills.
Flat Range low light drills.
Basic Tactical Exercise.
Night Jungle Walk.
Saturday:
Nocturnal tactical exercises.
Night Ambush.
Night Raid.
Sunday Morning: class dismissed.
NECESSARY EQUIPMENT
Body Armor: minimum Level III+ Special Threat or Level IV hard ballistic plates, front and back.
Ballistic Helmet (not bump) with attachment for night vision device.
Quality hands free night vision device that will not fail on you i.e. PVS-14, head mounted.
Infrared aiming laser (DBAL / Otal type or similar), mounted on the weapon with a momentary on / off switch.
Weapon mounted White Light. IR function optional. Momentary on/ off switch
Electronic Ear protection.
Clear eye protection.
Headlamp for night admin.
Ammo: 400 - 1000 rounds. This is a live fire class.
Price: $800
Class size: limited to 8 max.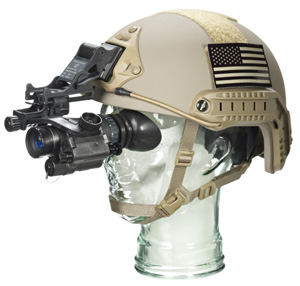 Recommended sources of night vision equipment and aiming lasers:
Note: Due to pre-deployment training for Special Military Units being conducted at the VTC, we reserve the right to cancel or reschedule classes at the VTC with 30 days notice.