Group Swag Order: MVT Stainless Steel Tumbler
October 31, 2018
Rehab, Physical Training & Diet: A Personal Testimony
November 1, 2018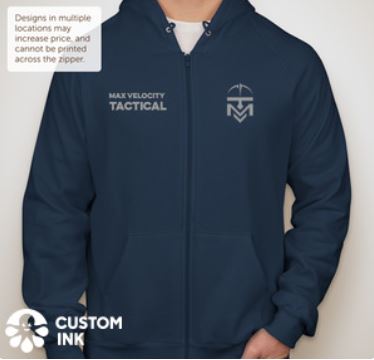 We have a MVT group order set up on the Custom Ink website. The order is open till November 14th and you will get the item at Custom Ink's price with no mark-up via the MVT Store. Once the group order closes on November 14th, you will receive the items about two weeks later. Note that nobody  who orders will receive the items unless the minimums are met: 36 for the tumblers, 20 for the hoodies. If the order does not make minimums, you will be refunded by Custom Ink. It is basically these items from this company at cost.
MVT HOODIE
Description:
American Apparel Zip Hoodie. Available in Navy or Black. 
Lightweight premium fleece makes this hoodie an easy favorite. This hoodie is a great lighter weight option for groups looking for a high-end style without the bulk of heavy fleece.
Adult Sizes
S | M | L | XL | 2XL
Fit:
Runs small
Price: $50. 
---
MVT Himalayan Stainless Steel Tumbler
Description:
20 oz. Himalayan Stainless Steel Tumbler.
No matter your adventure, this stainless steel tumbler will keep your drink hot or cold for hours! This stainless steel tumbler will get used all year long as it keeps your summer beverages cold and winter ones hot! 
20 oz. without lid, 18 oz. with lid on.
Price: $14.15
---
For other MVT Gear, check out the MVT gear store: