I received the following question by email:
"Would you discuss terrain analysis? How to use terrain to your advantage in the offense and defense. Thank you. I have just enough knowledge to get myself into trouble."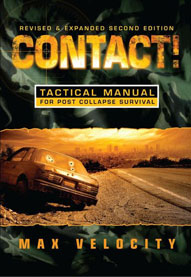 I am going to concentrate on the offense. Mainly because I have covered defense, types of terrain and the principles of defense in detail in '
Contact
' and although I have covered offense, there is more detail that can be gone into about use of ground in the assault, rather than just the mechanics of an assault. I have also covered use of terrain for navigation and movement, which is itself a separate topic. So for now, I will hone in on offense and use as a vehicle for the discussion either hasty or deliberate attacks (or raids) to go through a terrain analysis process.
______________
Read the rest on the MVT Forum:  Forums
Tactics & Leadership Small Unit Tactics – Combat Team Tactics (CTT)