Learn real-life military rifle skills.
OPEN ENROLLMENT. NO TRAINING PREREQUISITE. - AVAILABLE AT ALL LOCATIONS AND MOBILE CLASSES.
Combat Rifle Skills (CRS) is a two day flat range class for all skill levels, from beginner to advanced shooter. It will teach you to safely and competently operate your rifle. This class takes the student from fundamentals, to practical combat applications, including shooting on the move and buddy pair fire and movement. This class is suitable for any level of shooter; there is something to learn and improve for all. Max Velocity Tactical specializes in the teaching of proven, adapted, legitimate combat tactics, techniques and procedures; as such, this class is designed as part of the progression to Combat Team Tactics.
Class Outline
Safety
Weapon Function and Operation (AR15 centric)
Marksmanship Fundamentals
Grouping & Zeroing
Weapon Manipulation: malfunctions and stoppages
Shooting positions
Combat Shooting
Controlled Pairs, Hammer Pairs, Stream Fire
Combat mindset and stress effects
Support side shooting
Facing movements / 'ready ups'
Reaction to Contact
Basic Fire & Movement
This class is primarily focused on increasing individual weapon handling / shooting skills and competence.
Cost: $450 per individual.
Round Count: 800 rounds approx.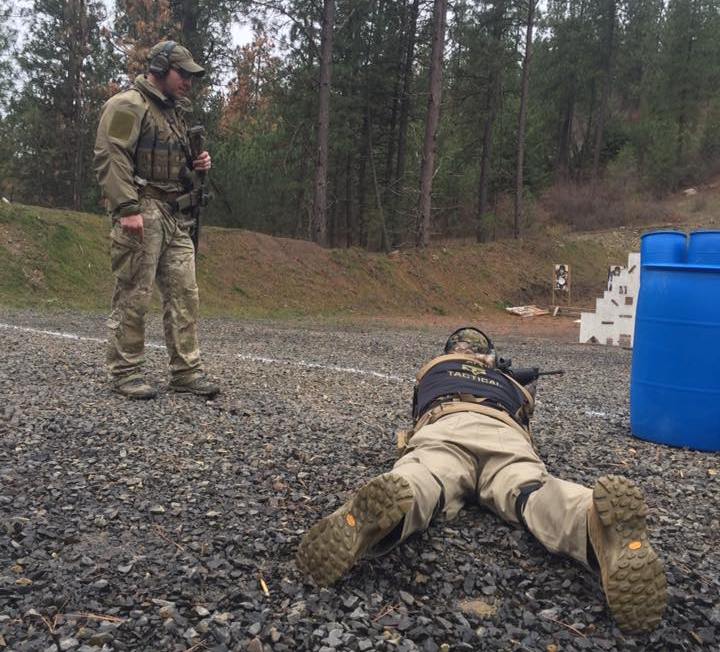 A student testimonial:
I took Combat Rifle Skills at the VTC in lieu of jumping right in to CTT. Best move I made for my knowledge level at that time. It was my first tactical class of any kind. CRS did a great job of laying the groundwork of range safety, rifle manipulation, and rifle stoppage resolution, just to name a few things. I would encourage anyone of any experience level to take this class. No one is above the basics and that is what CRS is about. Don't fool yourself into thinking you don't need this class. This class is a huge value-add to your skills. It is also a very enjoyable class. Take it. You will not regret it.
More Student Reviews
Equipment
*Fighting Rifle: a semi-automatic battle rifle utilizing detachable magazines of minimum 20 round capacity. AR/AK type platforms are an example of a suitable rifle. The safety must be operable with the firing hand, by finger or thumb, without removing the hand from the pistol grip.
*Rifle magazines: minimum eight.
*Ammunition: 800 rounds estimate.
*Load/Ammo carrying gear: i.e. battle belt/plate carrier/tactical vest
*Eye protection
*Ear protection. Howard Leight Impact Sport electronic ear protection, or a similar product, is recommended. These will cancel out the harmful sounds of weapons firing, while allowing you to hear commands. They are excellent for tactical training, and safety.
*Water source: canteen/camelback/ water bottles
*Bug Spray
*Knee Pads
Elbow pads
Rifle sling
Magazine dump pouch
Tactical gloves/mechanic style work gloves
Patrol pack/daypack
Boots with ankle support
Long pants, hiking or combat style
Long sleeved shirt/top
Sun screen
Spare socks & foot powder
Change of clothing
Rifle cleaning kit/lubricant